LAST UPDATED: May 22nd, 2023
Since 2012, Resume Genius has helped transform job seekers into people with jobs.
From downloadable resume templates and easy-to-use builder software to up-to-date advice on resume writing, cover letter writing, and interviews, Resume Genius provides a huge swath of job-hunting resources for people all over the world.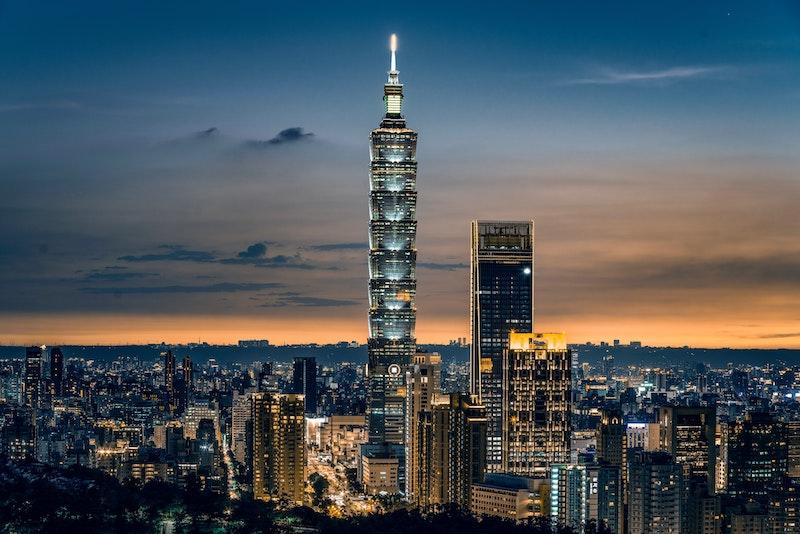 On January 4th, 2021, Resume Genius opened a new office specifically for marketing functions in Taipei, Taiwan. If you're interested in joining our marketing team and think you have what it takes to succeed here, throw your hat into the ring (not literally, sending us an application with the requested documents should be good enough).
Current job openings are for the following positions:
Digital Content Researcher
Resume Genius is seeking aspiring (or experienced) Digital Content Researchers to conduct career industry research and write articles and papers tied to that research for our American and British websites. The main requirements to work with us are to have a strong research and English writing background, a keen eye for detail, and an ability to portray research clearly (both visually and in writing). Experience in Search Engine Optimization (SEO) is a plus, but not required.
Once you've solidified yourself as a vital contributor of well-researched web content, opportunities to grow into other roles will become increasingly available. For instance, there are chances to work on the strategic implementation of SEO tactics, as well as increase our brand voice across the web via link building and PR.
Job Description
Content work
As a Digital Content Researcher at Resume Genius, some of your content-related responsibilities include:
Writing articles in English that are clear, well-organized, and adhere to our established branding guidelines
Editing English copywriting (product, blog, and more)
Analyzing and dividing keywords into groups based on user intent
Fitting keywords naturally into blog articles and landing pages
Creating outlines based on a combination of competitor research, keyword analysis, and logic
Refreshing existing content to ensure it's optimized for SEO and hits upon user intent
Helping outreach efforts by writing professional emails and creating content for other website
Research work
Various research-related tasks you'll be tackling as a Digital Content Researcher are:
Conducting large-scale research projects using data pulled from the internet, as well as data aggregated internally
Creating visual representations of research that are easy for laypeople to understand
Ideating research projects that align with our vertical and proposing them to leadership
Working together with developers and business intelligence teams to pull and analyze data
Identifying new online tools and platforms to help conduct more accurate and compelling research
Collaborating with developers to ensure our websites are running smoothly
A/B testing landing pages on the website using Google Optimize and/or other testing tools
Requirements for candidates
All Digital Content Researcher candidates must have:
a Bachelor's Degree plus two years of related work experience OR a Master's degree // higher
Very strong English writing and editing skills
Very strong research skills
Data plotting and presentation skills
A willingness to learn new concepts
The ability to work well alone as well as with others
Strong analytical, organizational, and time management skills
Problem-solving and critical-thinking skills
Interest in SEO or online marketing
Plusses for candidates
While not required, we prefer Digital Content Researcher candidates to have:
Experience with Search Engine Optimization (SEO)
Digital PR experience (working with webmasters, running press releases
Experience using SEO-related tools like Google Analytics, Google Search Console, SEMRush, and Ahrefs
Experience using Python and other data analysis tools
Experience using Google Sheets // Microsoft Excel
A basic understanding of HTML (or better)
Experience using WordPress or other Content Management Systems
How to apply
If you're ready to apply, please send the following documents to geoff@resumegenius.com:
A cover letter explaining why you're the ideal candidate for this position
A resume that clearly illustrates why you're qualified and an excellent candidate for this role
Writing samples of 300+ words (no maximum length, at least two samples)
Completed grammar test: click here to begin
Video Editor
Resume Genius is looking for an experienced Video Editor to join our video production team. You'll be expected to compile and edit recorded video using the Adobe Creative Suite before converting it into a finished product that creatively reflects the team's vision. You should feel comfortable producing a high volume of work. The ideal candidate should have a track record of editing high-production-value content.
As a Video Editor, you'll be working closely with our in-house content, design, and PR teams, as well as freelancers. Your goal will be to help the team release a video every week.
Day-to-day tasks include editing, animation, audio editing and basic color grading. You will also assist with video creation and promotion of video content when not actively editing.
After you've shown your ability to fulfill the core responsibilities of the role, you'll have opportunities to learn and contribute to other aspects of the video production process and marketing for the website.
Job Description
As a Video Editor at Resume Genius, these will be some of your day-to-day responsibilities:
Collaborate with project leads to present a finished product that reflects their vision
Assemble raw video and use a script as a guide for editing
Digitally splice and synchronize video into a single final product
Create and add graphics to enhance footage
Create and add animations to enhance footage
Improve and correct lighting, color, and sound
Select music and sound effects and add voice-overs to enhance footage
Assist in studio filming when needed
Requirements for candidates
All Video Editor candidates must have:
A Bachelor's Degree (if local), or a Bachelor's Degree with two years of relevant experience OR Master's Degree (if non-Taiwanese)
Minimum 2 years of work experience in video editing
Strong video editing and animation skills
Strong knowledge of the Adobe Creative Suite (Especially Adobe Premiere Pro, Adobe After Effects and Adobe Photoshop)
A willingness to learn new concepts and bring new ideas to the editing
The ability to work well independently as well as with others
Strong analytical, organizational, and time management skills
A high level of attention to detail
Problem-solving and critical-thinking skills
Creativity
Plusses for candidates
The following are not required but would strengthen your application:
Experience shooting in a studio environment
Experience writing scripts for videos
Experience using SEO-related tools like Google Analytics, Google Search Console, SEMRush, Ahrefs, and vidIQ to help optimize video content
Experience using Google Sheets // Microsoft Excel
Example of content you will be working on
How to Write a Cover Letter With No Job Experience: https://youtu.be/yMux_dzIEww
Resume Basics | Tips for Resume Format, Type, and Sections: https://youtu.be/KKJnZSCH1ko
How to apply
If you're ready to apply, please send the following to yc.chao@resumegenius.com:
Resume
Cover letter explaining why you're the ideal candidate for the Video Editing position
3+ professional video samples (marketing videos, interview videos, educational videos, etc.)