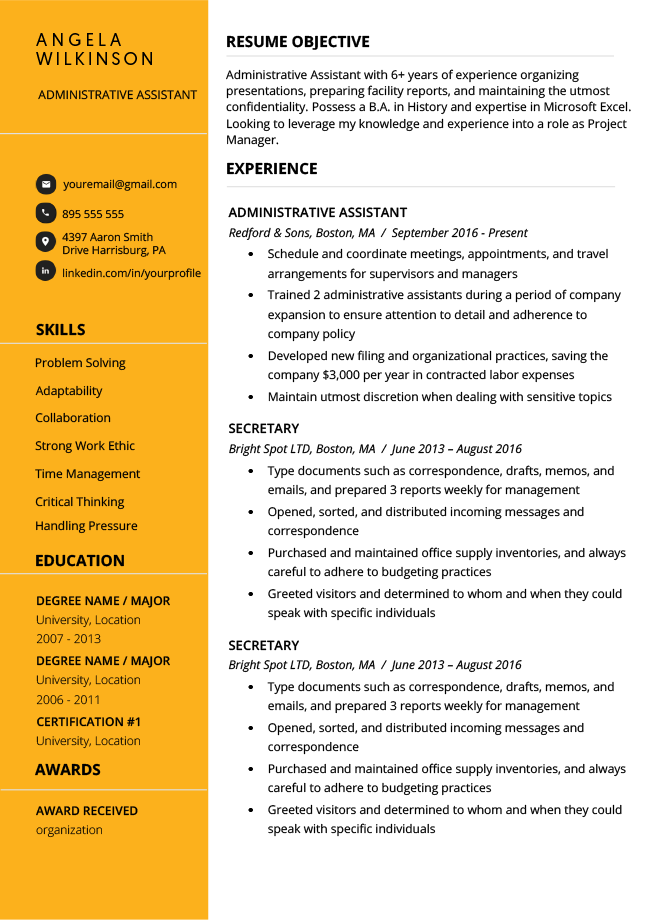 Looking for work? The first step is to write an effective resume. And one of the best ways to learn how to write your own resume is to take ideas from professional resume examples.
Whether you're looking for simple or basic resumes for a first job, or a complex resume format to help showcase your skills and work experience, we have the examples you need to succeed on your job hunt.
If you're a student or recent graduate, we have entry-level examples that show how to emphasize your academic achievements and extracurricular activities on your resume. They're perfect for landing internships, first jobs, or starting your career.
If you're a professional, we have resume samples by job title, including all of the relevant resume skills, qualifications, job description bullet points, and achievements you should include to impress hiring managers.
No matter who you are, with help from our resume examples, you'll discover guidelines for writing a resume that can land you work in 2021.