What's a good example of a resume?
Here's a good example of a resume: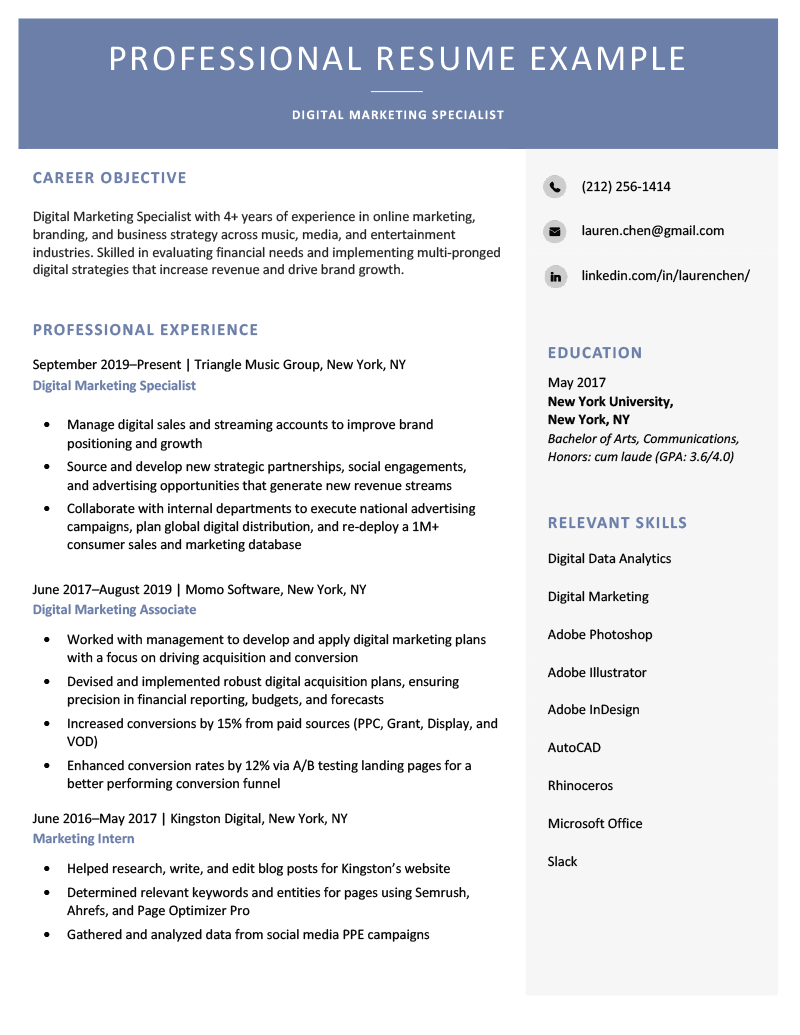 This resume works because it clearly advertises all the candidate's qualifications in a concise, attractive format.
The resume immediately draws in the hiring manager with a convincing resume objective that highlights the candidate's strenghts, before moving into a substantial overview of the candidate's skills and experience.
Additionally, the candidate includes concrete examples of their accomplishments as a marketing specialist throughout their resume with hard numbers to back them up. This gives employers a clear idea of what they're capable of achieving if hired.