Should a resume be one page?
In most cases, one page is the ideal resume length. Unless you have 10+ years of relevant experience and a lot of professional achievements to showcase, writing a resume that's no more than one page long should be doable. It will still give you plenty of space to summarize your relevant skills, achievements, and work experience.
Eva Chan, your Certified Professional Resume Writer, explains why a one-page resume is your best option at 2:48 in this video:
If you have more than 10 years of experience and need the extra space to showcase the depths of your qualifications, you can use a two page resume (or sometimes longer).
One page resume templates
One of the easiest ways to keep your resume short (aside from using a resume builder) is using a one page resume template to help you format your information.
These six resume templates are free to download and designed to best fit your resume onto one page. Simply fill in your information and your resume should be ready to go.
1. Corporate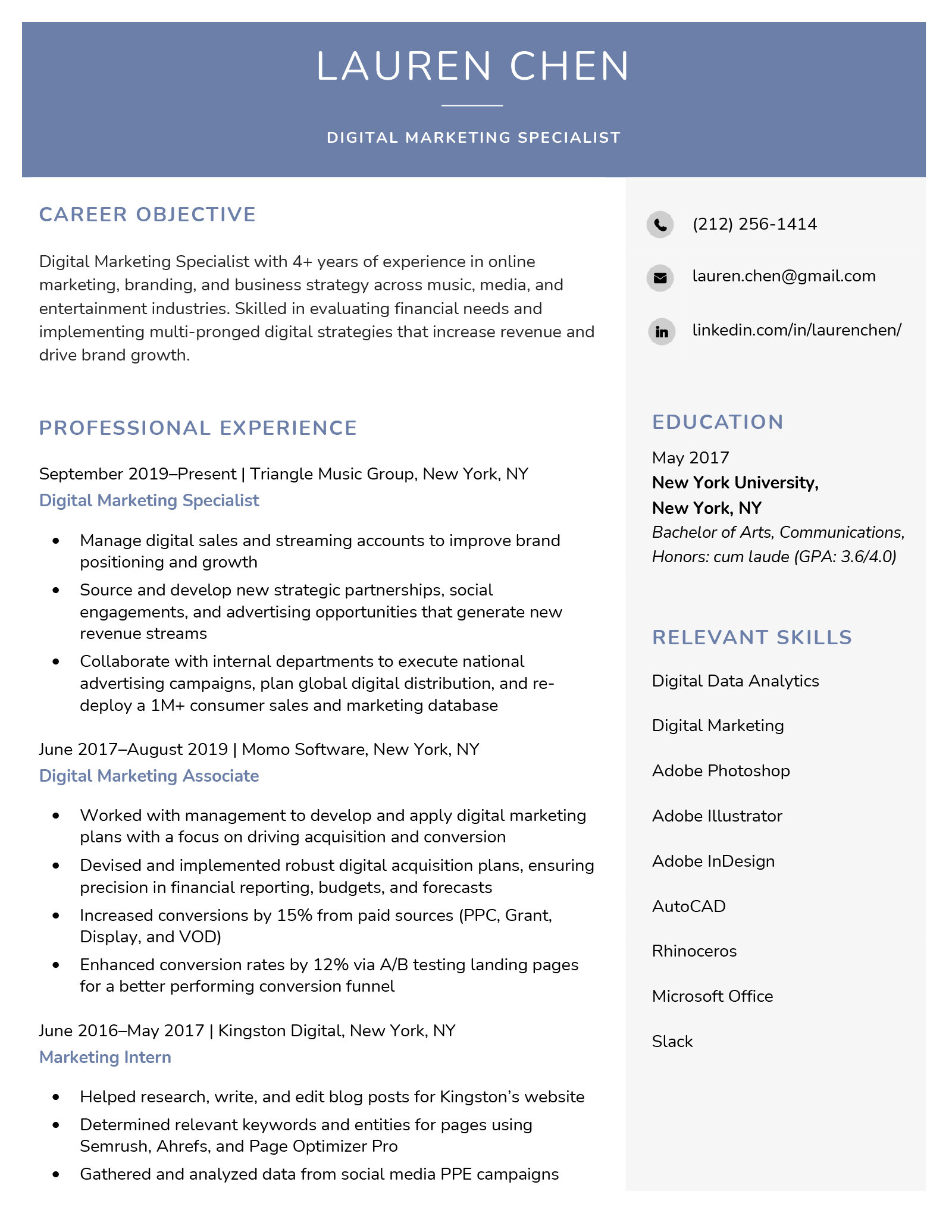 Sleek and formal, this one page resume template features a space-saving sidebar for all your shorter sections. Additionally, a slim header gives you room for a more detailed experience section.
2. 2023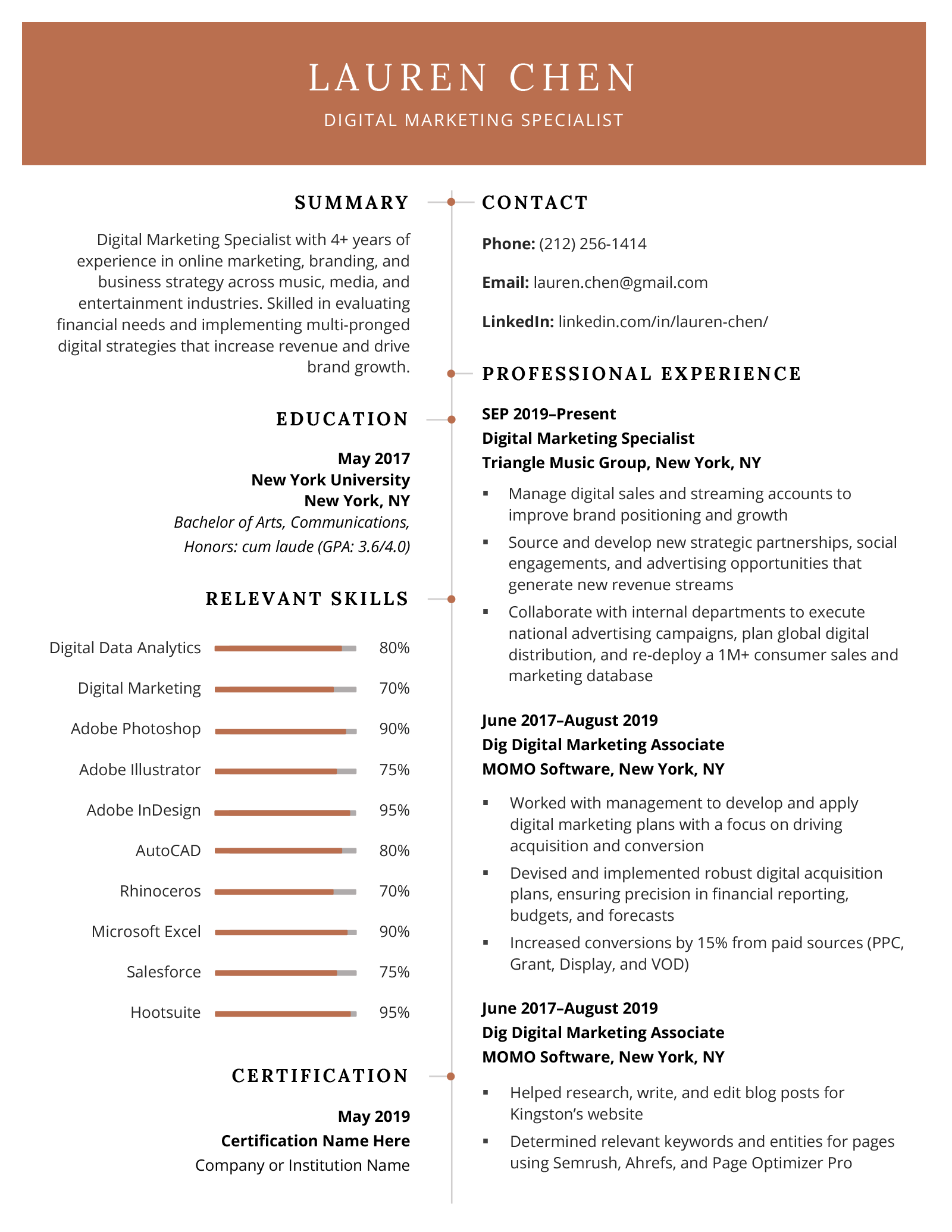 This single page resume template is packed with content and still manages to look spacious. The sidebar allows you to easily organize your information, while a vertical line splits up the page and makes your resume easy to read.
3. Clean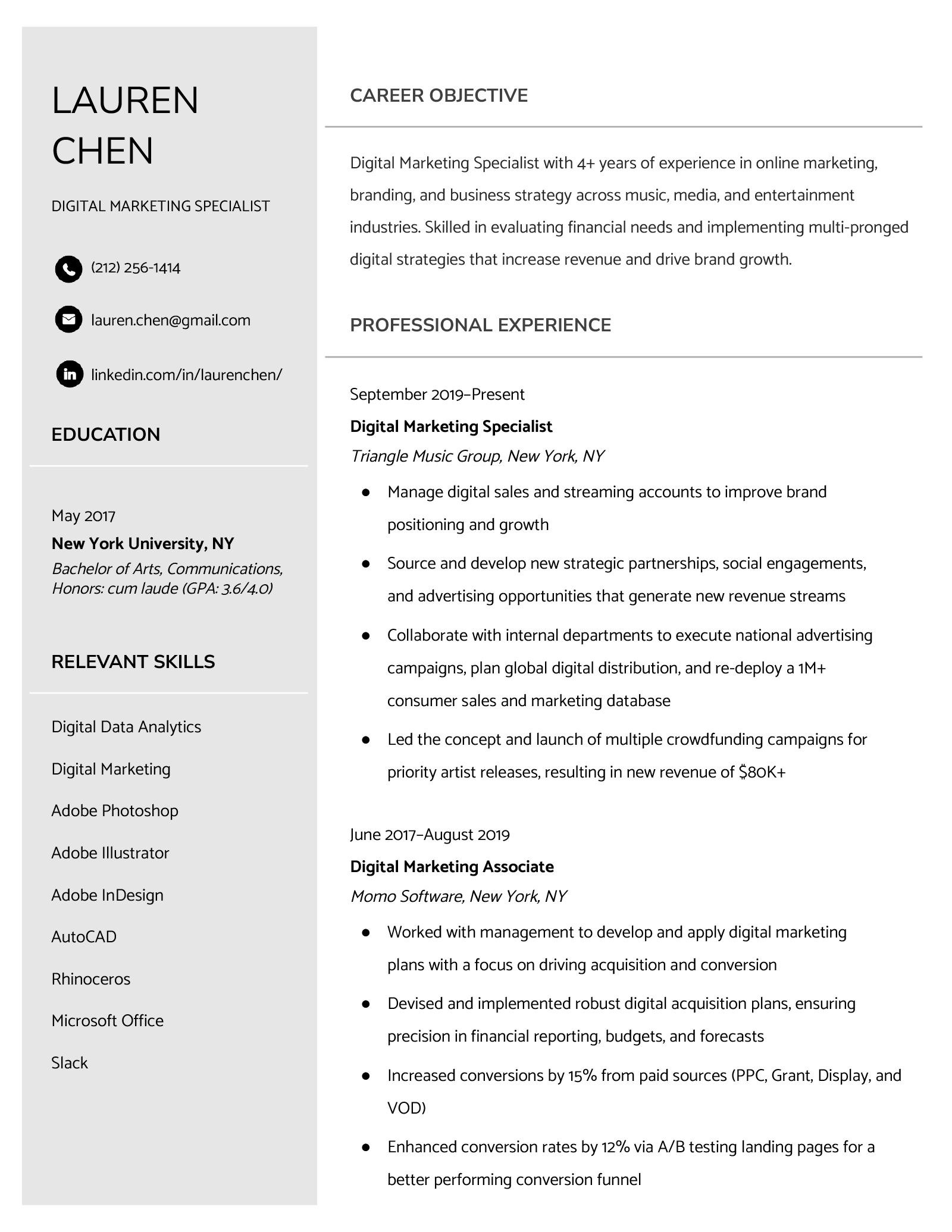 This one page resume template has a side-aligned header that frees up the entire top of the page. This additional space gives you room to elaborate on your greatest career accomplishments.
4. Hybrid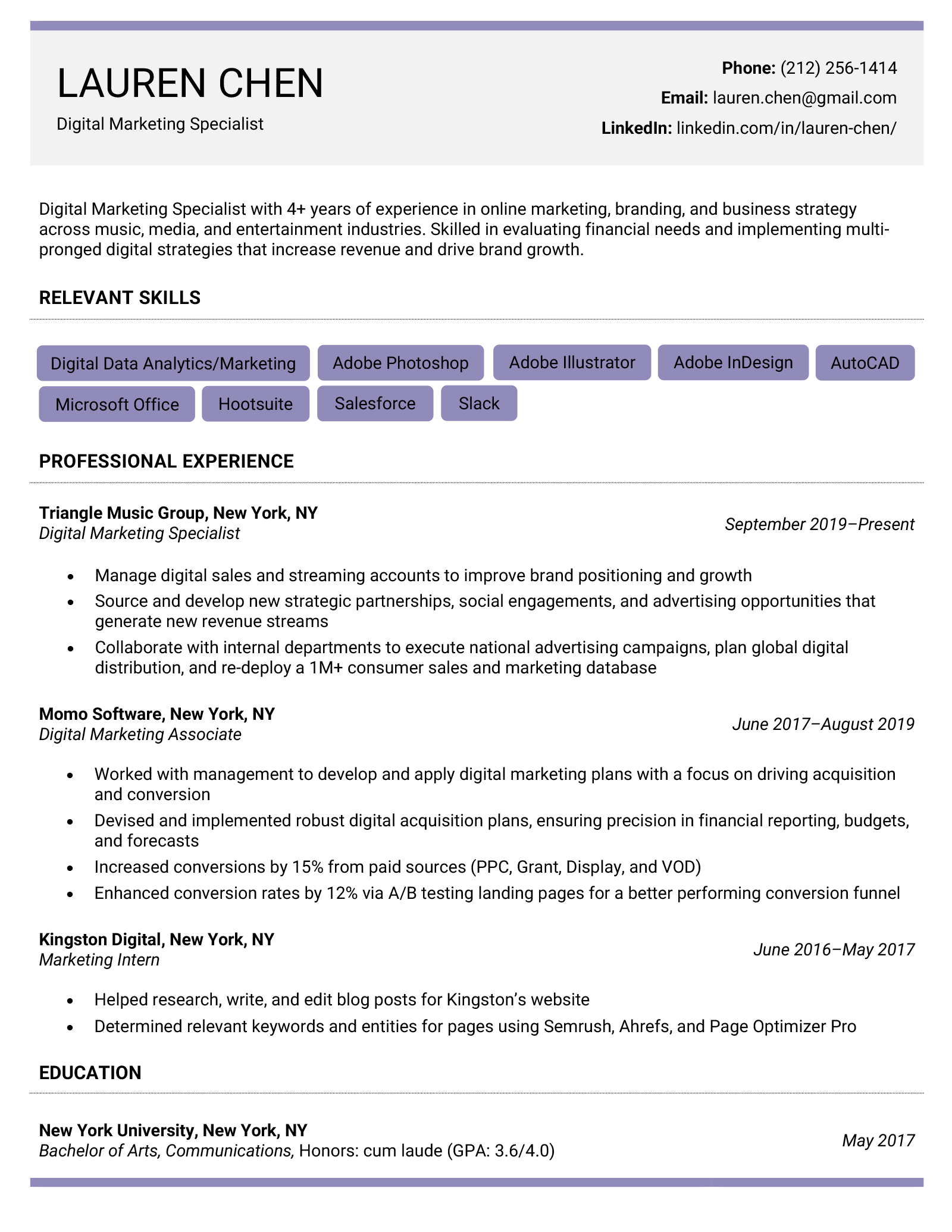 Featuring a colorful skills section and information-heavy header, this professional one page resume template is ideal for candidates in graphic design or tech. By putting the contact information in your resume header, this template makes plenty of space for an eye-catching resume skills section.
5. Stylish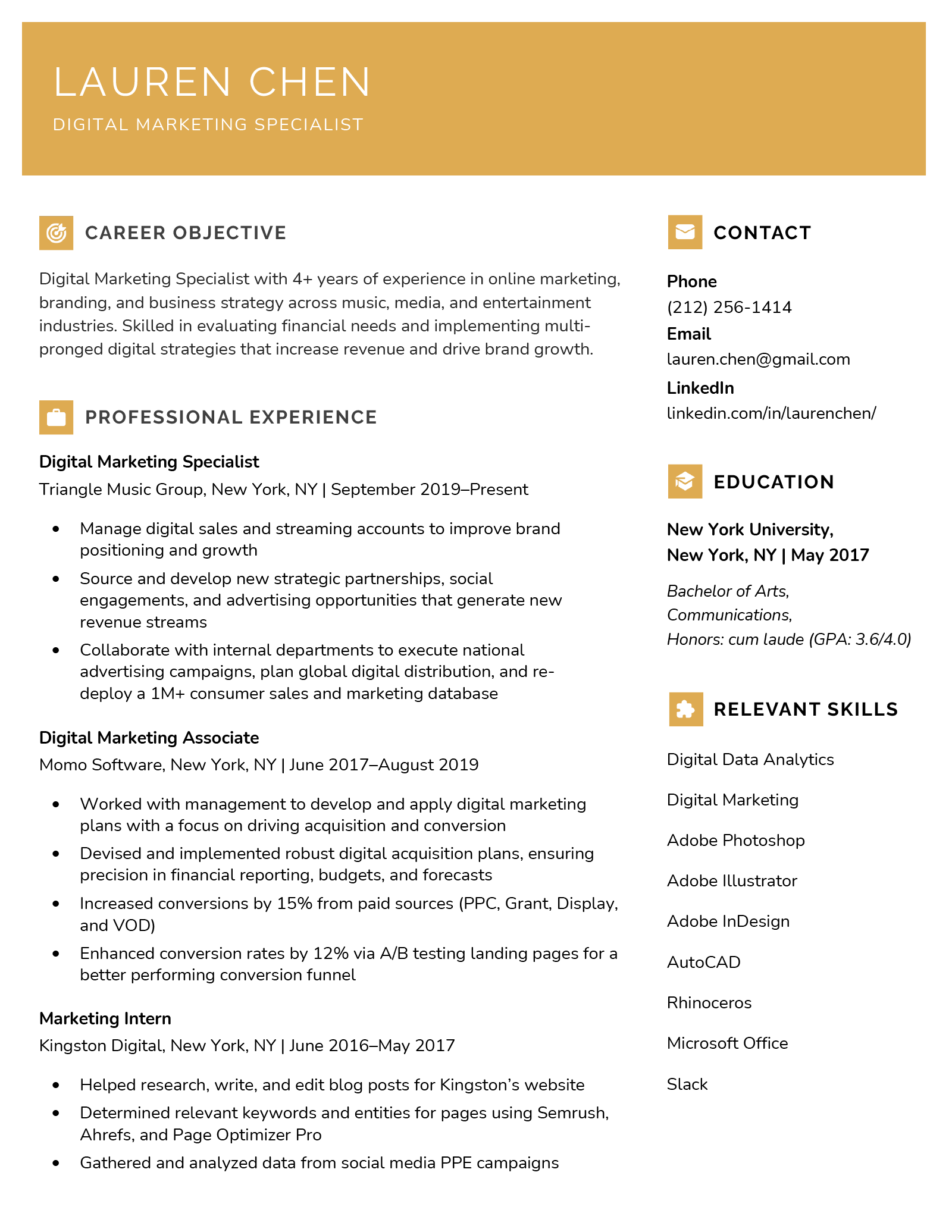 With a unique icon set and colorful header, this 1-page resume template is attention grabbing yet functional. With a space-saving sidebar, it gives you room to go into detail about the qualities that make you an ideal candidate.
6. Executive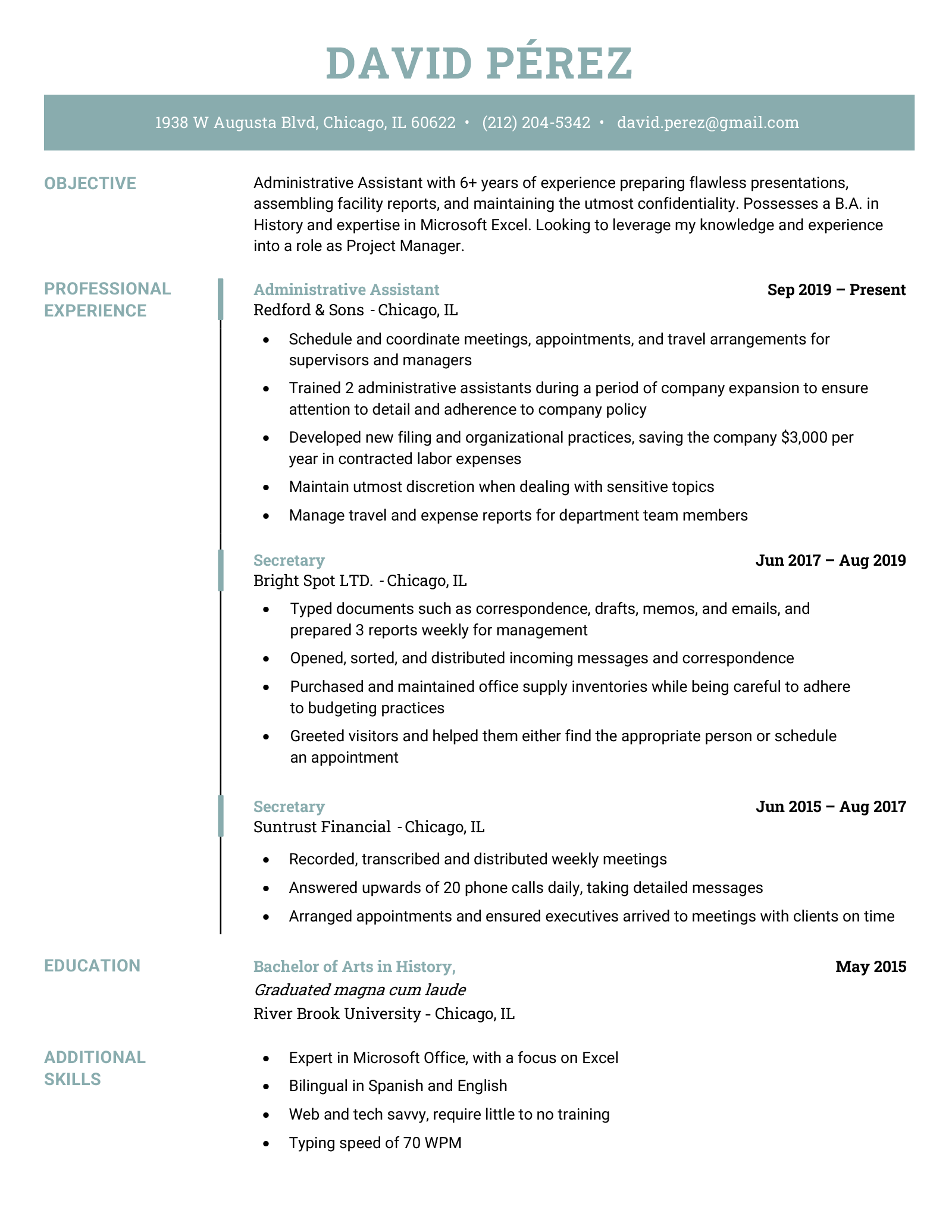 Written by a CEO with decades of work experience, this one page resume example demonstrates that no career is too long to condense into a single page. In fact, many manager resume examples fit perfectly on one page.
By using space-efficient formatting and packing each sentence with valuable information, this candidate manages to provide a highly convincing overview of their core achievements, skills, and work history.
Our free-to-use resume builder can make you a resume in as little as 5 minutes. Just pick the template you want, and our software will format everything for you.
How to fit your resume on one page
Condensing your entire career into a single page may seem difficult, but don't worry. No matter how much experience you have, it's always possible to trim your information down into one page (even Elon Musk's resume can be kept to a single page).
These five tips will help you learn how to make your resume one page without sacrificing any important details.
1. Focus on your key accomplishments
If you have an extensive amount of work experience, it can be tempting to include a variety of accomplishments on your resume.
However, to keep your resume to one page, hone in on two to three of your most impressive and directly relevant achievements. In particular, be sure to cut any redundant information.
For example, if you want to demonstrate your customer service skills, including two different anecdotes about how you improved your customer satisfaction ratings is unnecessary. Instead, just include the one that best reflects your strengths.
2. Tailor your resume to the position
Many job seekers make the mistake of listing every job they've ever held on their resume. Listing every job uses up valuable space and doesn't provide additional value to an application.
If you've had more than four previous jobs, include only the two or three most relevant to the job you want.
Depending on the position you want to fill, customize your resume with the experience that best fits the requirements of the job to quickly show hiring managers that you're qualified.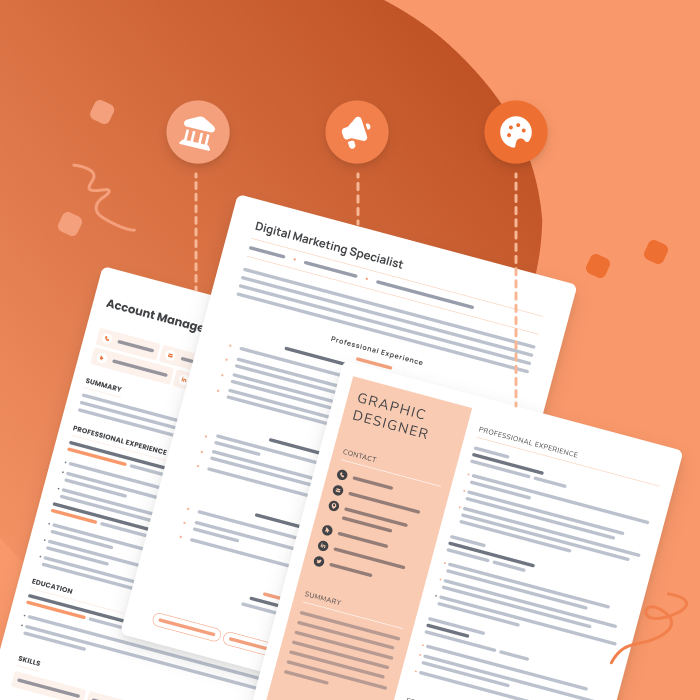 Not sure what your resume should look like? The best way to learn is by taking inspiration from resume examples written by other candidates in your industry.
3. Cut unnecessary sections
Job-seekers often use up important space on their resume with sections that don't provide valuable information, or even belong on their resume at all.
For example, while volunteer work on your resume and interests on your resume can be helpful when you have little to no work experience, you're better off cutting them to free up space on the page if you're a seasoned professional.
Additionally, you shouldn't include references on your resume. Most employers don't require references at all, and others will simply ask to see your references later on in the hiring process.
4. Tweak your resume formatting
If you find yourself running out of space, try tweaking your resume's formatting to help it fit on one page.
Try making the following adjustments to maximize space on the page:
Bullet points instead of paragraphs
Reduced resume margins
Smaller resume font (however, your resume may be hard to read below 10pt font)
Skills listed on a single line, or in a sidebar
Reduced paragraph or bullet point indentation
Narrower space between sections
Used together, small changes like these can help you pack in significantly more information onto a single page.
5. Write concise bullet points
Each bullet point in your experience section should be kept to one or two lines (at most). Short, achievement-oriented resume bullet points backed up with hard numbers are the best way to quickly communicate your abilities to hiring managers without sacrificing space.
Here's an example of a bullet point that is concise, but conveys all necessary information:
In one sentence, the candidate explains how they were able to successfully develop new business for the company while backing up their claim with numbers.