"Should a resume be one page?" is a question we've all mulled over at one time or another. While most people should use a one-page resume, there are cases when using a two-page resume can improve your chances of landing that job.
In this article, we'll go over:
Can a resume be 2 pages?
Absolutely! You can use a two-page resume if you've got enough relevant information to include and it shows how you're qualified for a specific position.
The recommended resume length is one page, but it's okay to use a two-page resume if making it one page means omitting relevant qualifications and experience. In that case, instead of struggling to fit everything onto one page, go ahead and add a second page to your resume.
Our free-to-use resume builder can make you a resume in as little as 5 minutes. Just pick the template you want, and our software will format everything for you.
When is it okay to have a two-page resume?
Here are some general guidelines for when you should use a two-page resume:
You have substantial (10+ years) relevant work experience
You're applying for a leadership or management role
You have numerous relevant technical skills or certifications
If you're in one of these groups, you probably need the extra page to adequately outline your qualifications and shouldn't feel pressured to squeeze everything onto the first page. Hiring managers don't like looking at walls of text.
However if you're an entry-level or early-career candidate, you should stick to one page because you don't have much experience yet and should be able to comfortably fit everything onto one page. If your resume is going over one page just slightly, try cutting information that's not strictly relevant to the position, or adjusting your resume formatting.
In specific professions, longer resumes are expected. For example, if you work in academia, you'll need to write a longer-form academic CV, which can sometimes be more than 10 pages long.
Two-page resume format
Writing a two-page resume is easy if you already know how to write a resume. But, there are a few things you should keep in mind to convince hiring managers that your resume is worth the extra time.
1. Provide key information on page one
Start your first page with a resume introduction. For experienced job seekers, a resume summary is the best option because you can highlight four or five of your biggest career-related achievements.
Below is an example of what a resume summary looks like:
General Manager with 10+ years of experience driving revenue performance, growth, and service excellence for well-established hospitality organizations. Proven expertise in executing robust strategies, managing large budgets, and improving processes that result in reduced costs and higher quality. Instrumental in overseeing multi-venues, controlling costs, and keeping employee turnover rates below industry standards.
This resume summary gives a concise overview of the candidate's work history while spotlighting their skills and accomplishments.
There are several other ways to start a resume, and the best choice for you depends on your professional background.
After your introduction, list your work experience. On a chronological resume, list your most recent job first, and then work backward. You can use your second page to continue your work experience section if necessary, but make sure the listed experience is still relevant to the role you're applying for.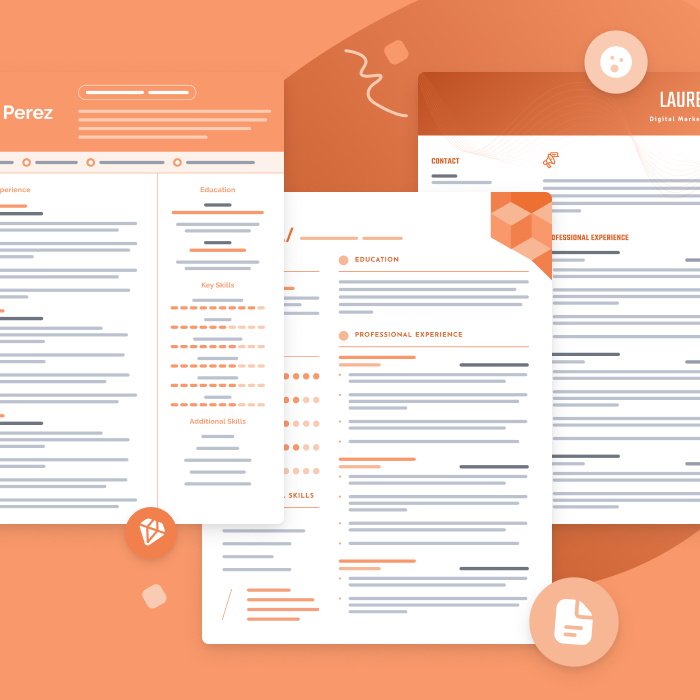 One of the best ways to make your resume is by filling out one of our free resume templates. All our templates are designed by experts and free to download for Microsoft Word or Google Docs.
2. List additional information on the second page of your resume
Since you're using a two-page resume, it's likely you have a lot of relevant work experience, which means that other sections of your resume, like your education section, are less important. You can put your education section on the second page along with other secondary qualifications.
If you have a relevant degree or qualification you want to highlight on your first page (for example a degree that's specifically listed as a requirement), include it in your resume introduction to make sure the hiring manager sees it.
3. Fill both resume pages
If you opt for a two-page resume, try your best to fill both pages. While hiring managers aren't likely to be upset about a 1.5 page resume (where the second page is only half-filled), they don't make as good an impression and should be avoided if possible.
If you truly can't fill that second page, try cutting your resume down to one page instead. As long as you focus on your most relevant achievements and show that your experience aligns you with the role, this shouldn't be a problem. Even Elon Musk's resume can fit on one page.
Add volunteer work and extracurricular activities to fill the second page
If you're not able to condense your resume further without losing important information, round out your second page by adding volunteer work to your resume.
Volunteer experience shows the hiring manager a personal side to your resume that your work experience doesn't touch on.
Also consider adding extracurricular activities and relevant coursework to your resume if they tie into the job you want. Do some research on the company to find out if they promote individuality and diversity in the workplace. If so, including details that illuminate your unique perspective could give you an edge over someone who only lists work-related information.
Other additions, such as professional associations, projects, and awards can also help highlight what makes you the perfect candidate.
4. Present your two-page resume properly
If you need to print out a physical copy of your two-page resume, follow these tips to make it look professional:
Use two pieces of paper: Instead of printing your resume out double sided on a single piece of paper, print it onto two separate pages. If you give a hiring manager a double-sided resume, they might not realize there's a second page.
Use a paperclip instead of stapling: It's likely the hiring manager will scan your resume, and using a paperclip makes it easier for them to place it in the scanner. They can also remove the paperclip if they want to lay both pages down and see them at the same time.
Pick suitable resume paper: Your resume paper should stand out in a pile of resumes. We recommend linen 100% cotton 32 lb, but there are other great options as well.
2-page resume examples
Here are a couple two-page resume examples you can use as inspiration when you write your own:
Our Pro 2-page resume template
Our sophisticated Pro template makes your resume easy to scan and parse, and offers visual appeal with bold dividing lines.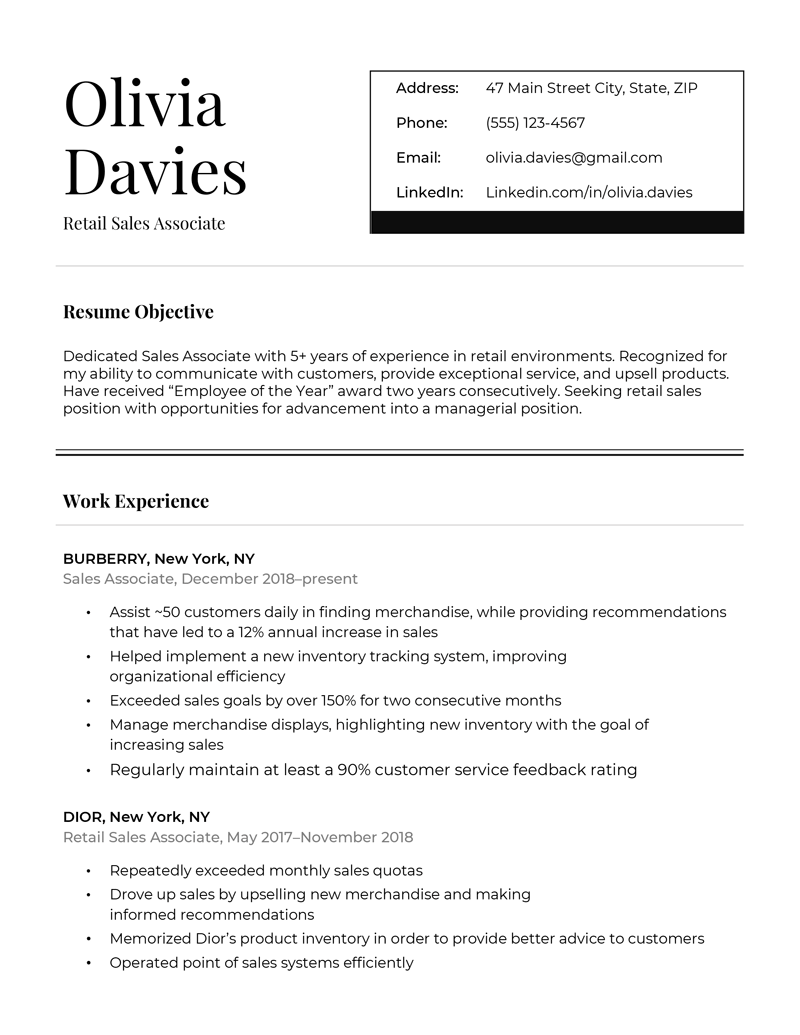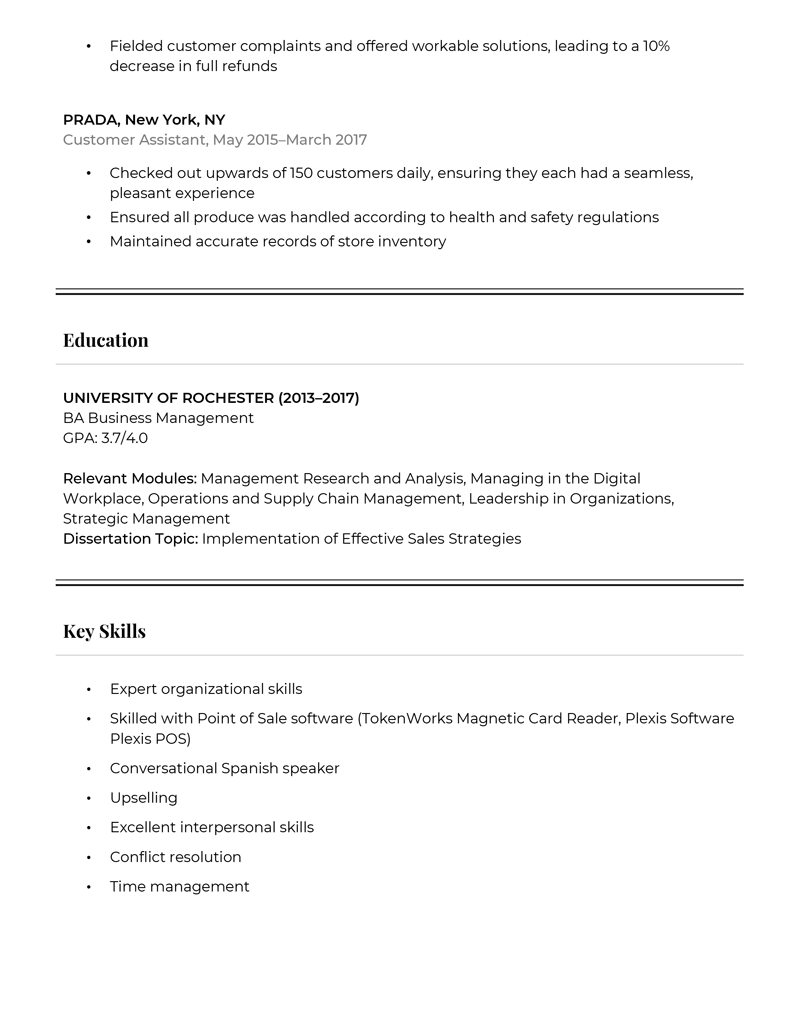 Our Business 2-page resume template
This Business resume template offers you the perfect space to let your experience shine while offering a sleek aesthetic. It even includes space for you to add another section or expand on your extensive work experience.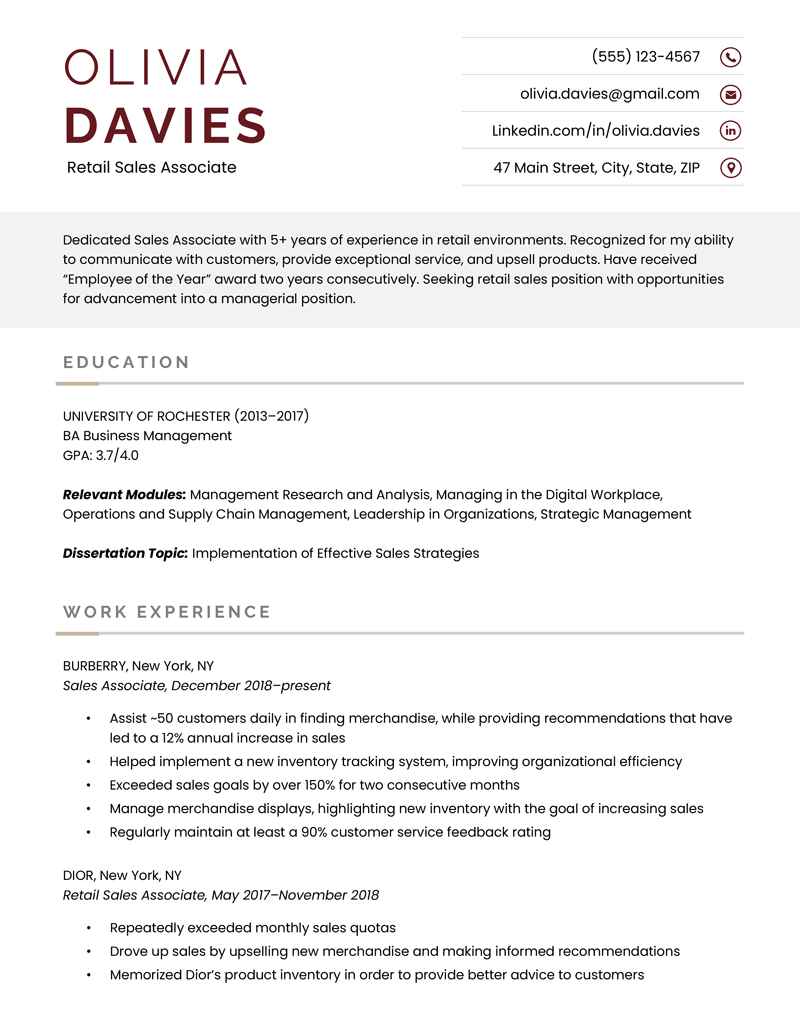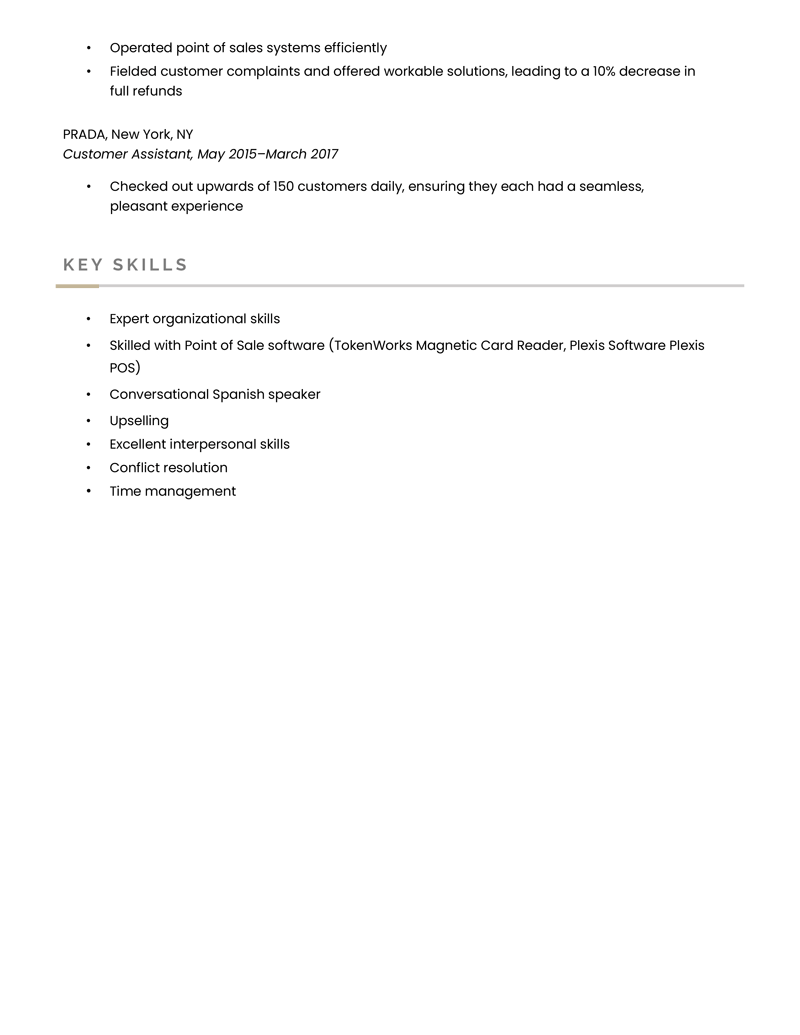 Frequently asked questions about two-page resumes
Here are some commonly asked questions related to two-page resumes:
How do you make a two-page resume?
Here's how you make a two-page resume:
On the first page, write your contact details, resume introduction, and begin your work experience section.
On the second page, continue your work experience section, then write your education section and skills section.
Make sure you add page numbers so that the reader knows your resume is two pages.
Making a two-page resume is just like making a one-page resume. A two-page resume simply has a longer experience section. If you don't have enough experience related to the job you want, consider writing a one-page resume instead.
Do employers prefer one or two-page resumes?
Most employers don't have a preference between one or two-page resumes, as long as the resume length you choose is appropriate for your level of experience.
Remember to use a one-page resume when you have less than 10 years of relevant experience or when applying for entry-level and mid-career positions.
Is it okay to have a 1.5-page resume?
While hiring managers won't think less of you for having a 1.5-page resume, try to avoid it if possible. It looks neater and more professional to format your resume on one or two full pages.
That said, the most important thing is to make sure you succinctly include all of your relevant experience and qualifications to show hiring managers why you're the best fit for the role – in however many pages that takes.