Concerned your resume isn't good enough? Get instant feedback and suggestions using our resume scanner.
Have you been applying for dozens of jobs but haven't gotten a single offer?
It's possible that your resume has issues that are preventing you from landing an interview.
Using a resume checker is a great way to avoid subtle mistakes on your resume and make sure each section is optimized to highlight your strengths as a candidate.
Why use a resume checker?
From simple spelling mistakes to more hard-to-notice issues like passive language, there's a lot that could be wrong with your resume.
The average job seeker might not notice these issues – but employers do.
Our resume checker was designed by career experts and recruiters to scan for all the details that hiring managers look for when reviewing a job applicant. Then it gives you immediate feedback on ways you can improve your resume.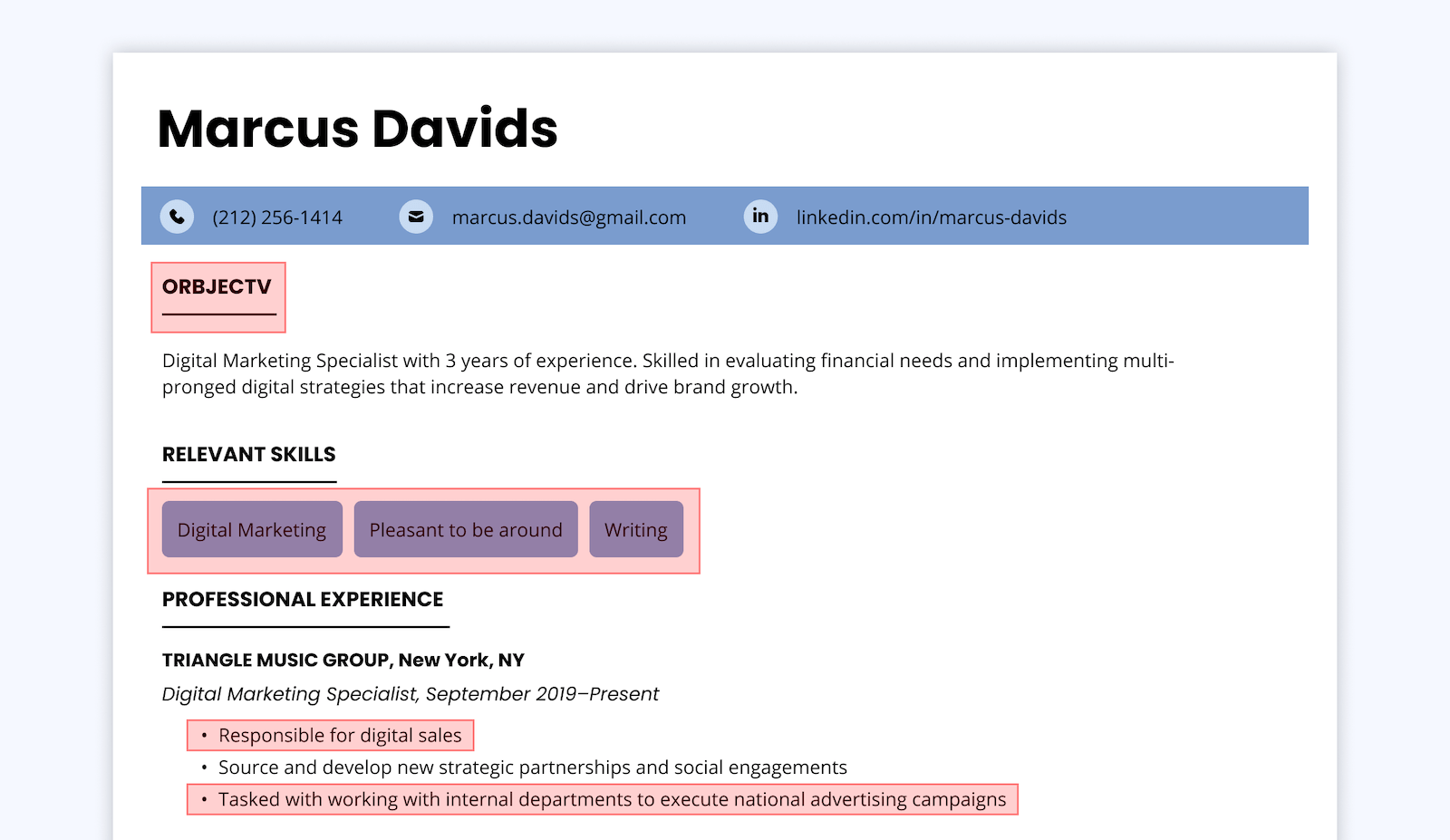 Additionally, our scanner optimizes your resume for the applicant tracking system (ATS) software that many large companies use to vet candidates, improving your chances of getting reviewed by a hiring manager.
If your resume lacks important industry-specific keywords that employers are looking for, our software will suggest adding them to make your resume ATS-friendly.
What our resume scanner checks for
Our resume scanner checks for all the following details to make sure your resume is as competitive as possible:
Typos and grammar errors
ATS-friendly formatting
Word choice
Keywords
Eye-catching introduction
Results-oriented language
Completeness
How our resume scanner works
Here's a step-by-step breakdown of how our resume checker works:
Upload your resume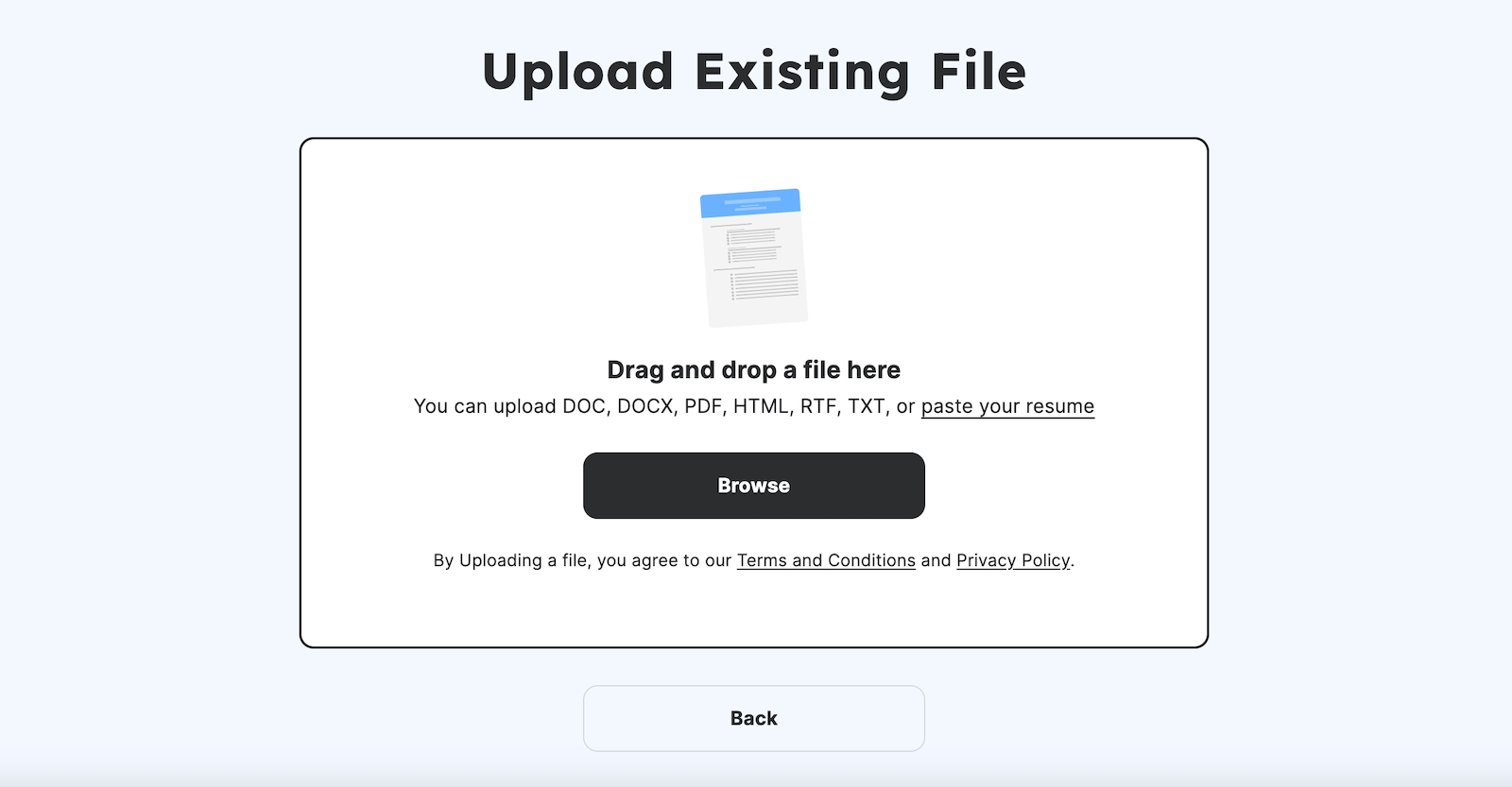 Upload your current resume with one click. Whether you're using a PDF, Word Doc, or plain text file, our resume checker will be able to parse it.
Confirm your information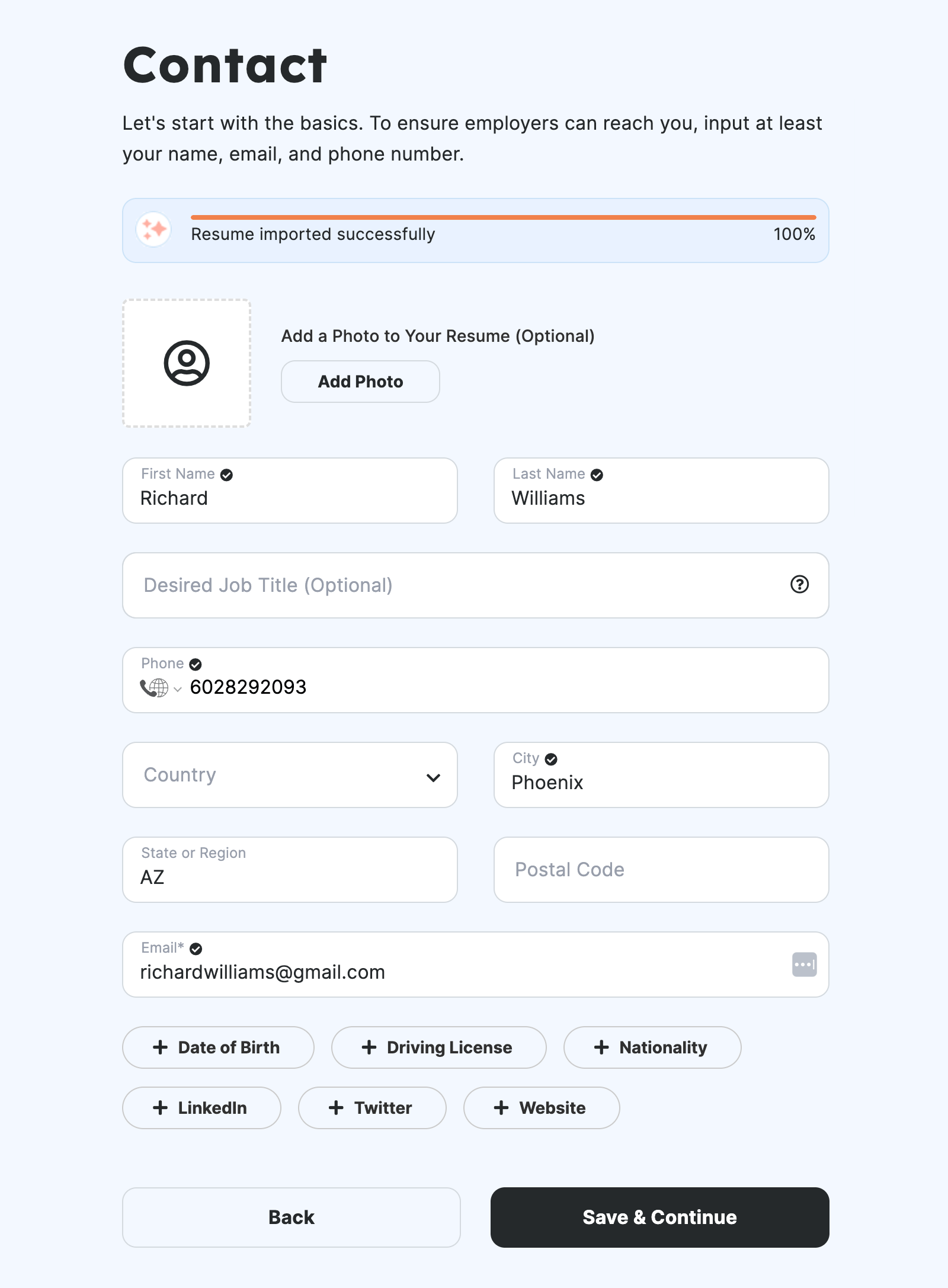 Once you've uploaded your resume, our software automatically reviews each section for important information.
All you need to do is go through each part and confirm that all your information is correct.
Get immediate suggestions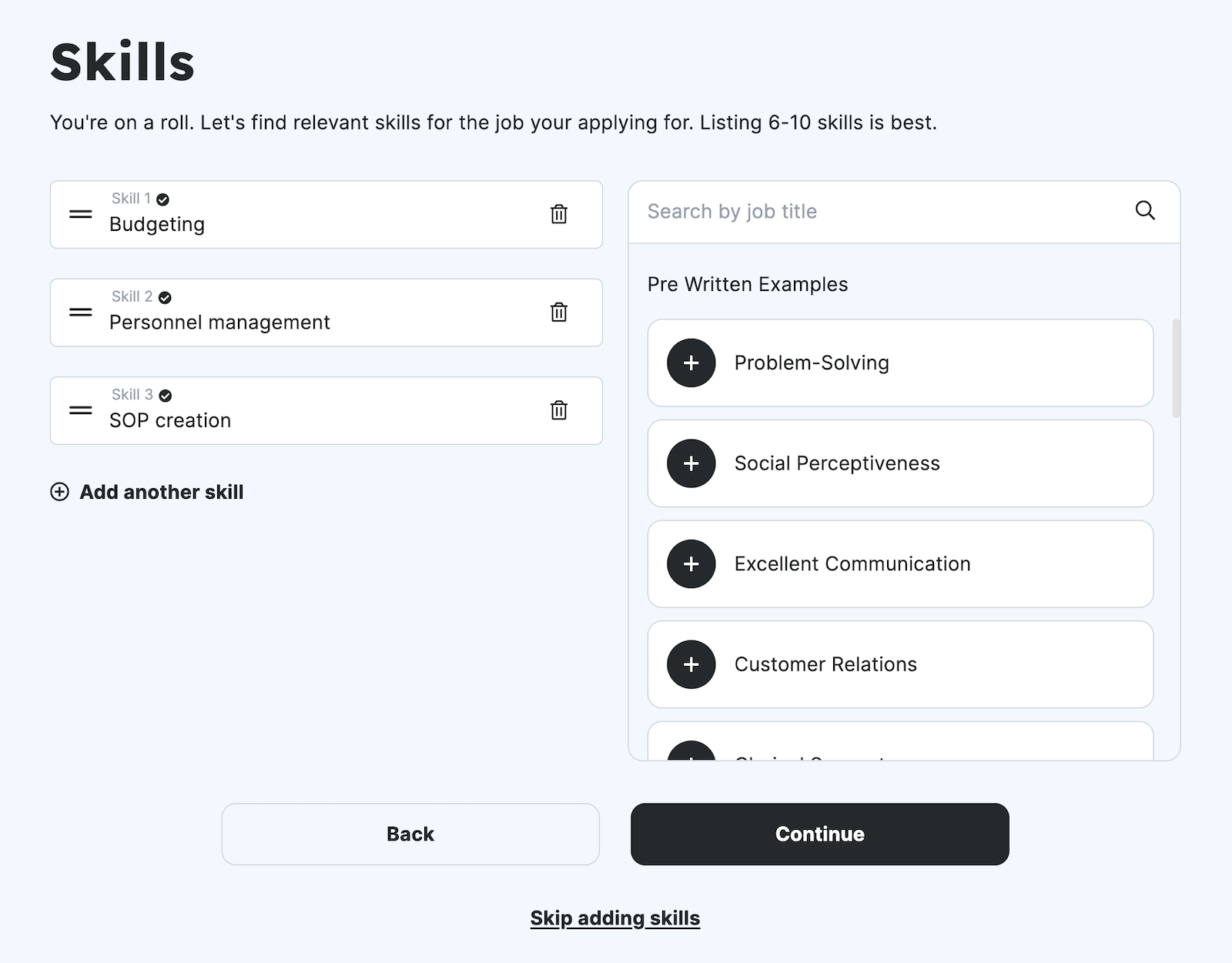 Based on your industry, our resume scanner will suggest relevant improvements to each section of your resume.
For example, you'll be given relevant skills to add and our AI-powered software will help you add or improve your resume introduction.
Select an ATS-friendly template

Finally, use our checker to optimize the readability of your resume by choosing an ATS-friendly template.
This helps your resume not only appear more professional, but improves your chances of getting through ATS software by reducing formatting errors.