To impress potential employers, it's important to make sure that your resume looks polished and professional. Along with layout and font, margins are an important part of proper resume formatting.
In this article, you'll find out:
Our free-to-use resume builder can make you a resume in as little as 5 minutes. Just pick the template you want, and our software will format everything for you.
Standard resume margins
Most hiring managers prefer 1″ margins, which are the default on Microsoft Word.
However, you can move your margins within a range of ½"–1″. For example, you might use 1″ margins if you have less work experience. Or, you might prefer more narrow page margins if you want to include more details on your resume.
Resume margin size is easy to overlook when you're writing a resume but setting your margins correctly is essential if you want it to look professional.
Margins that are too wide will leave your resume with too much white space, while margins that are too narrown will make it cluttered and hard to read.
Check out this example to see what standard margins for a resume look like: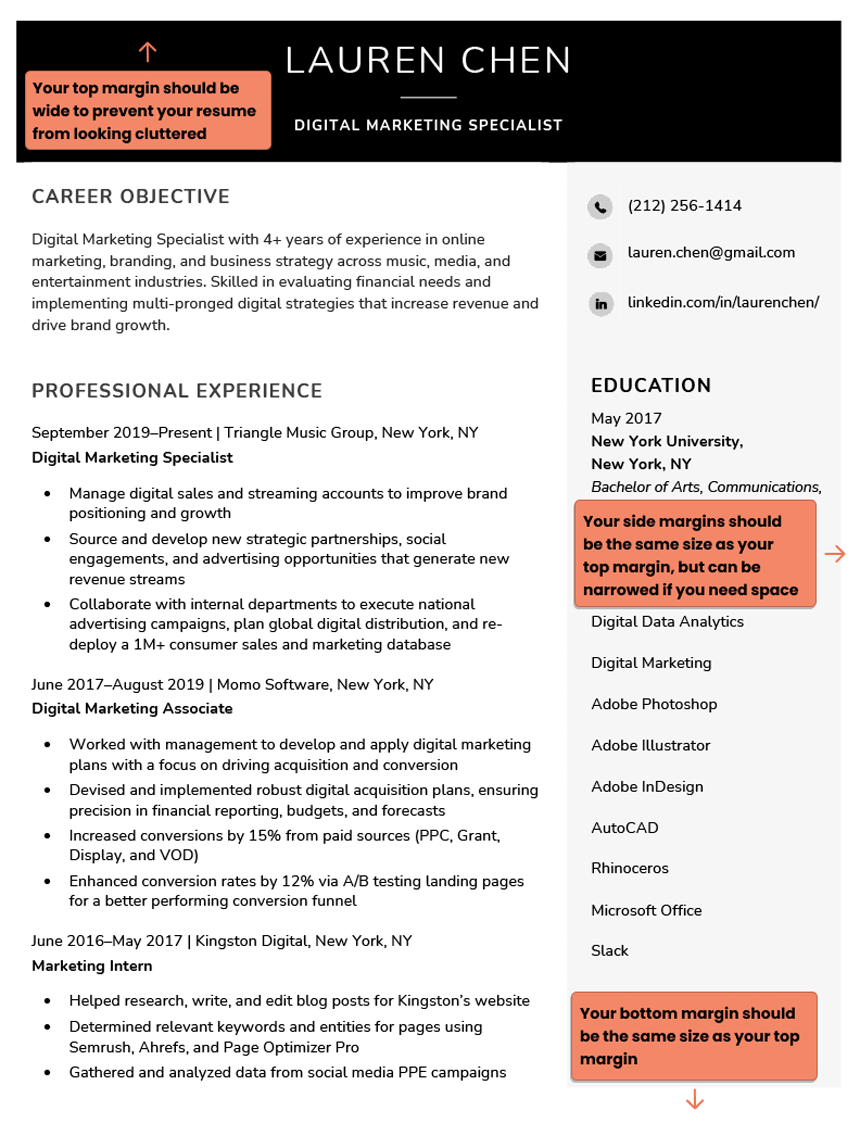 Resume margin size for creative resumes
A non-traditional resume template can cause problems for job seekers for two reasons:
Resumes that don't follow a standard resume format are less likely to make it past applicant tracking system (ATS) software. Specifically, they confuse the ATS since such software can't read images, infographics, and unconventional fonts.
Hiring managers — even in creative fields like graphic design — tend to prefer a traditional resume design because they want to be able to evaluate your qualifications quickly and efficiently. Getting a quick and clear overview of a creative resume that doesn't follow the usual formatting recommendations can be difficult.
If your heart is set on using a non-traditional style, we still recommend that you:
Keep resume margins ½"—1″ wide
Don't insert any text into the margins
Stick to DOCX or PDF format if you're submitting your application via email
Pick a simple and professional font for your resume
Best margins for printing a resume
We recommend you use the standard margins for a resume (1″) to guarantee that nothing will be cut off when you print out your document.
Additionally, use a laser printer if possible. They're accurate and don't smudge, ensuring your resume looks sharp.
Make sure to select the right paper size in the printing section. If you're printing onto US letter-size paper, select that option on your computer. If you're printing onto A4 paper, use that setting.
If you try to print on a different type of paper than what's in the printer, you'll end up with inaccurate margins.
How to set margins for a resume
Follow these guidelines to successfully set up your own margins on your resume.
1. How to change resume margins in Google Docs
Google Docs makes it easy to change the margins for your resume. Click File on the top menu, then hit Page Setup, and you'll be given a pop-up with the options you need.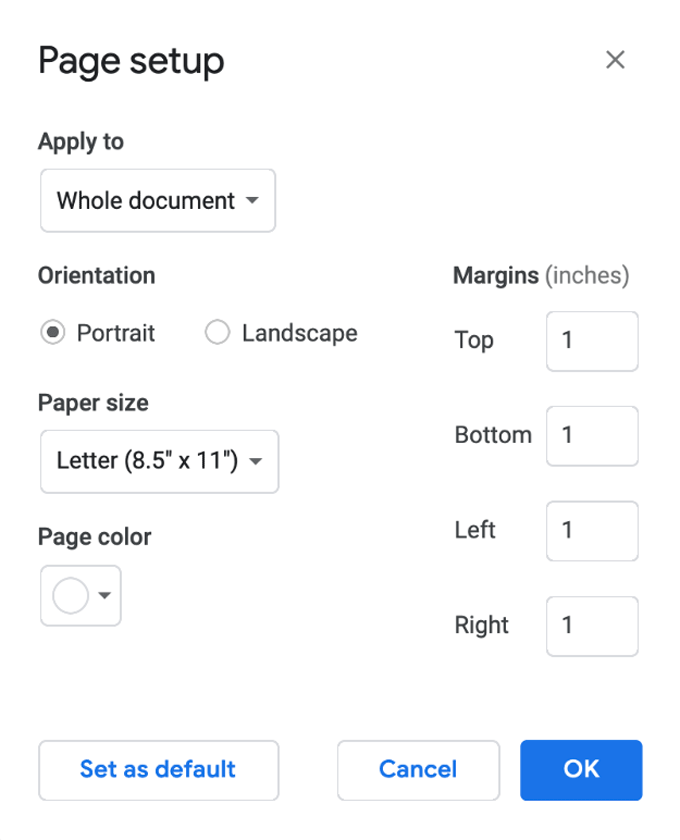 If you've set Google to use American English, this pop-up will use inches. If you see centimeters instead, use 2.54 cm for 1″ and 1.27 cm for ½".
2. How to change resume margins in Microsoft Word
Unlike Google Docs, Microsoft Word offers preset resume margin options. They can be accessed by clicking Layout on the menu bar, and then clicking Margins: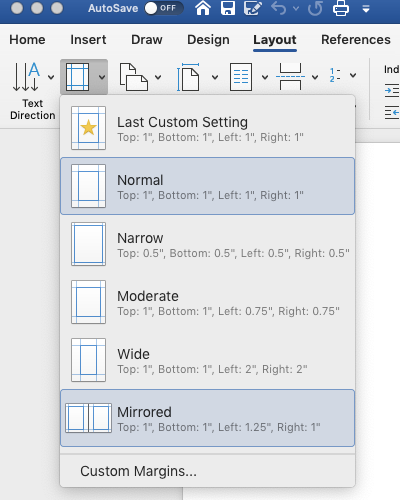 The Normal option gives you 1″ margins on all four sides of your page, while Narrow changes them all to ½".
if you want to specifically modify the margins to 1″ on the top and bottom but ½" on the sides, you can click Custom Margins at the bottom and manually input your specifications.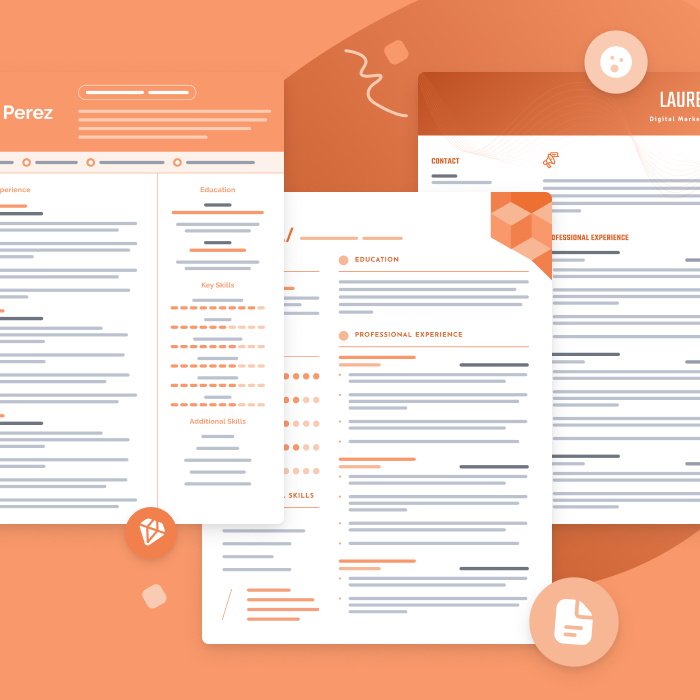 One of the best ways to make your resume is by filling out one of our free resume templates. All our templates are designed by experts and free to download for Microsoft Word or Google Docs.