Our free-to-use resume builder can make you a resume in as little as 5 minutes. Just pick the template you want, and our software will format everything for you.
Seeking a talented graphic designer to design various digital and printed materials as a Designer I for Mama's Cookies. Please submit a portfolio or your work along with a resume and cover letter that explain how you meet the following requirements:
Detail-oriented, capable of working independently and as part of a team, and comfortable with receiving feedback

Expert-level Photoshop, Figma, and Microsoft Office skills, and comfortable with using Zoom, Slack, and other tools to communicate with remote coworkers

Previous experience designing food-related content is preferred
Top Tech is accepting applications for its open Marketing Manager position. To be considered for an interview, applicants must have:
a creative and collaborative mindset with at least 4 years of marketing experience and the desire to keep up-to-date with industry trends

proficiency in managing both digital and physical-space marketing content across various platforms and mediums

expertise in using data analytics to increase sales and overall brand awareness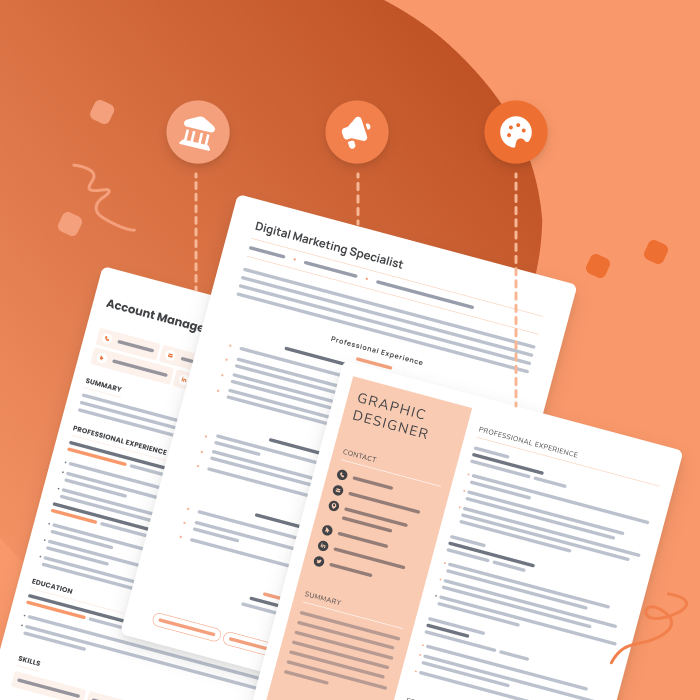 Not sure what your resume should look like? The best way to learn is by taking inspiration from resume examples written by other candidates in your industry.