In today's competitive job market, you have to know more than how to write a cover letter to get an interview. Your application has to look good too.
That's why using a professional cover letter template is essential to your job hunt.
Thankfully, you don't need expensive word processing software to make a cover letter that stands out. All you need is Google.
There's a wide selection of pre-made cover letter templates for Google Docs you can download and modify, and we've included many of them on this page. You can also browse our free cover letter templates if Google doesn't have a style you want.
Here's a list of the five best cover letter templates for Google Docs you can find on the internet, as well as an explanation of how to access them.
1. Three Google Cover Letter Templates
Google provides a small selection of free default cover letter templates that you can access on Google Docs. While simple, they're well-designed and effective when paired with the matching Google Docs resume template.
1. Spearmint
Crisp and minimal, the "Spearmint" Google Doc cover letter template is the perfect choice if you want to give your application a modern, corporate feel.
2. Swiss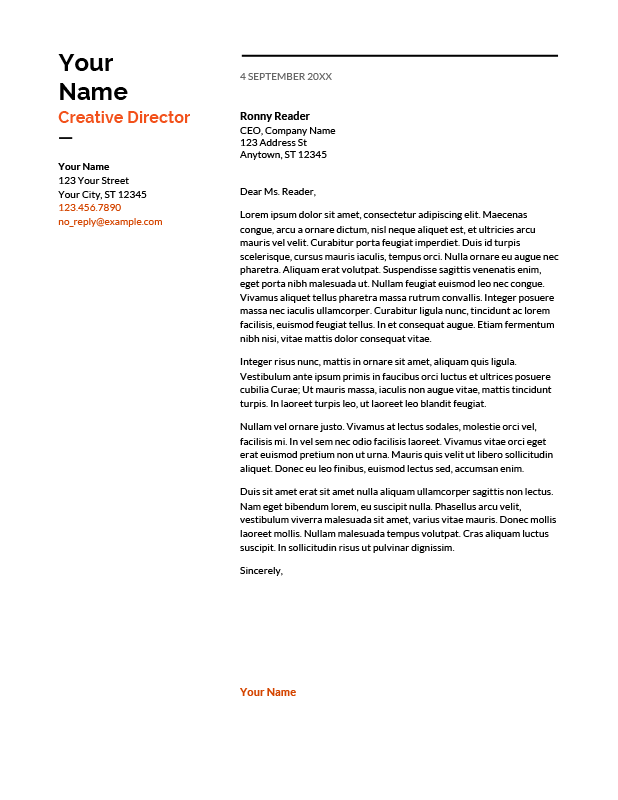 Featuring clean lines and an asymmetrical layout, the "Swiss" cover letter template from Google is tasteful and hip. This template is ideal for anyone who wants to give their application a creative edge.
3. Geometric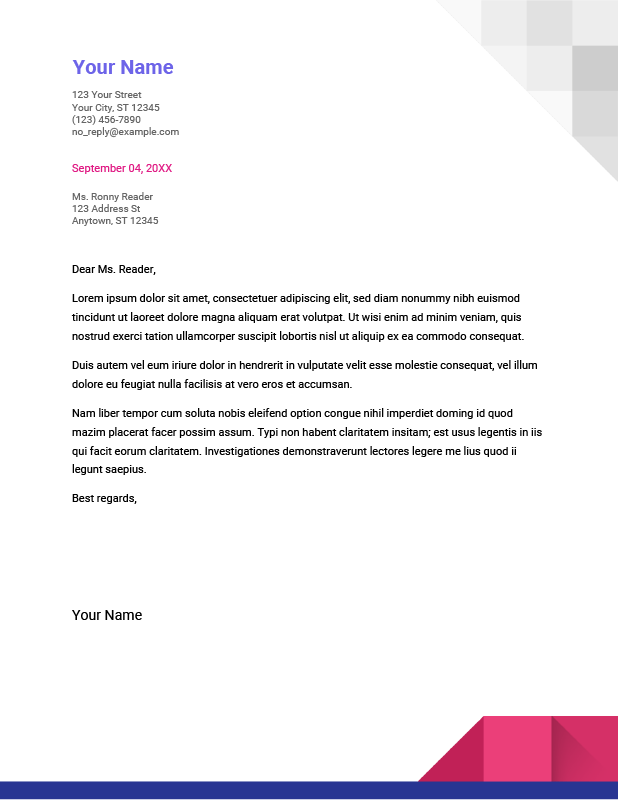 With its blocky, pixelated graphics and no-nonsense layout, the "Geometric" cover letter template for Google Docs screams "technical." This template is perfect for anyone working in tech or product design.
2. Two Custom Cover Letter Templates for Google Docs
Sometimes it's better to have more options — that's why we've selected two additional custom-made cover letter templates that are compatible with Google Docs.
These templates look great and are ideal for giving your application a unique style that will grab the hiring manager's attention:
1. Minimal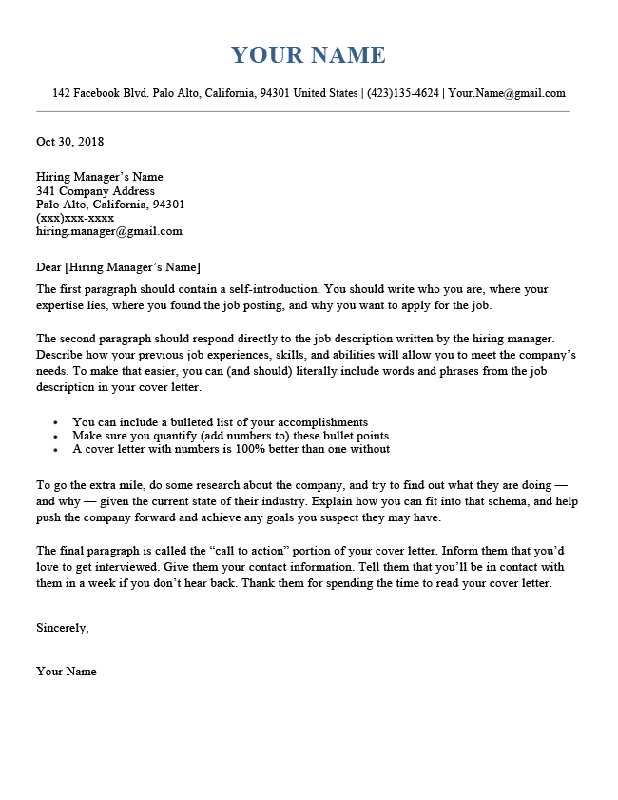 This minimalist design is a modern cover letter template done right. A bold header and simple lines make this template uncomplicated and easy for employers to read. If you're looking to play it safe and bring attention to your experience, then this is the template for you.
Best of all, this cover letter includes a matching Google Docs compatible resume template.
You can download this Google Docs cover letter from our basic cover letter library, and then upload it to Google Drive for editing.
2. Classic
Featuring a simple header and basic design, this template is professional and classic. No matter what position you're applying for, you can't go wrong with this tried-and-true cover letter.
This Google Docs-compatible cover letter template is available for free on our website.
3. How to Use Google Cover Letter Templates
Google makes it simple to access their default cover letter templates in Google Drive.
You can either click here to go straight to their templates gallery, or follow the instructions below to access them yourself.
Step 1: Open up a blank Google Doc in Google Drive
First, open Google Drive (most easily accessible in your Gmail), and click "Blank" to open a new document.
Step 2: Click File → New → From template
Then, go to "File" → "New" → "From template" to bring up the full list of Google Docs templates.

Step 3: Scroll down until you see "Letters" and select your preferred template
Finally, you will see an extensive list of templates available. Scroll down, and you'll see the Google cover letter templates.
And that's it! Now you have your very own Google docs cover letter template to create your own cover letter and get your application moving.
4. Key Takeaways
Now that you know the best cover letter templates for Google Docs and how to access them, it's time to get your cover letter formatted and ready to go.
However, if you're looking to make the job application process even easier, our state of the art cover letter builder and resume builder will do the work for you.
Simply select your template, put in your information, and in seconds our software will give you a cover letter that is sure to impress any hiring manager — you barely even have to write it!
Also, don't forget to pair your slick new cover letter with one of our matching resume templates.