How do you spell resume?
"Resume," "résumé," and even "resumé" are all supported by authoritative dictionaries and style guides, so you can pick the one that most appeals to you.
Here's what some major dictionaries and style guides say about the proper way to spell "resume":
As you can see, in terms of the spelling of "resume," most sources approve of all three options.
Should I use resume accents or not?
You can use any spelling of résumé you want, as long as you follow these resume tips:
be consistent when writing it in your own application materials, and
match the spelling that you see in a company's job description.
For instance, if a job posting says "attach your resumé," then you should also spell it with one accent.
If, however, a recruiter requests that you send your "résumé" to a company, follow their preference and include two resume accent marks.
You might be wondering why we chose the accentless spelling of "resume" for our company name, Resume Genius. It's because most people spell it "resume" without the accents, and we prefer to keep it simple.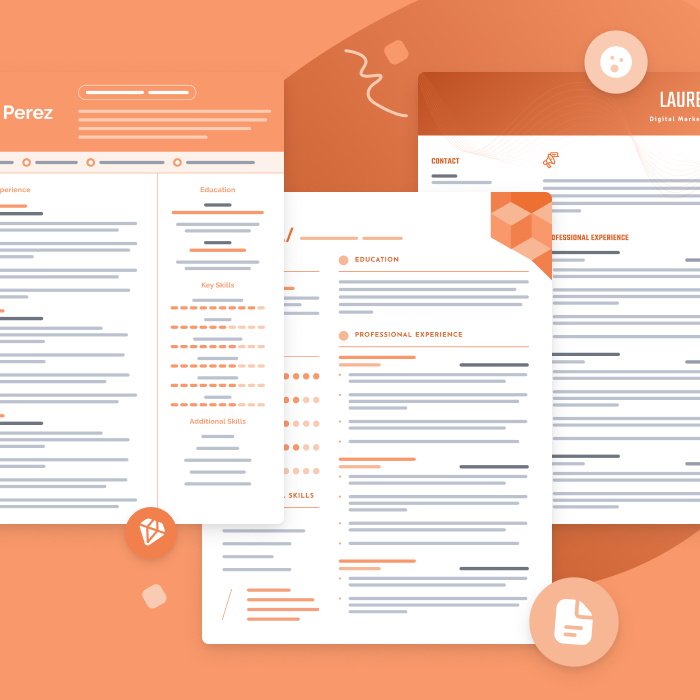 One of the best ways to make your resume is by filling out one of our free resume templates. All our templates are designed by experts and free to download for Microsoft Word or Google Docs.
How to spell resume with accents
The English word "resume" comes from the French word résumé, which means "summary." That's because it summarizes your professional life as well as your education.
Because the English language rarely uses accents, there's often some confusion about which accent to use on words like "resume."
The accents on the letter "e" in "résumé" are called "acute" accents. The accents on the letter "a" in "apple pie à la mode" are called "grave" accents. If you want to put any accents on the word resume, acute accents are what you should use.
If you want to use the word "resumé" with a single accent, only put the accent over the final "e."
Additionally, you'd be surprised by how many applications we get with an attached "resamay"! Always run spell-check before you send off your application.
Our free-to-use resume builder can make you a resume in as little as 5 minutes. Just pick the template you want, and our software will format everything for you.
How to type resume with an accent
If you've decided on "résumé" with accents, here's how to input them on different devices and platforms:
Microsoft
Hold down the ALT key, and while still holding it down, type "0233." When you release the ALT key, you should see the letter é appear.

Apple
On a MacBook, you can press and hold a key on the keyboard to bring up an accent menu display. You can then enter the number corresponding to the accented letter you want to type.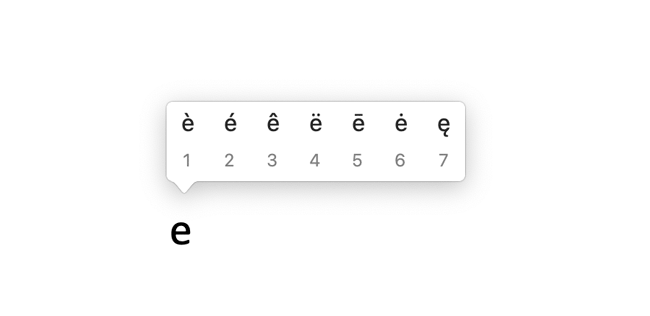 Alternatively, hold the Option key, and while still holding it down, tap "e." You should see a ´   mark hovering on the line. Release the Option key, and tap "e" a second time to get "é".
Google Docs
On the toolbar at the top of your Google Docs page, click Insert and then Special Characters. Next, change Symbols to Latin and find the "é." Double click it to insert it into your document.