Having a convincing cover letter is the best way to set yourself apart from other applicants and convince employers you're the right person for the job.
However, writing a cover letter can be challenging, even for experienced job seekers. That's why many contact a professional cover letter writing service to do the writing for them.
To make your job application process smoother, we've put together a list of the best cover letter writing services available in 2023.
Our free-to-use cover letter builder can make you a cover letter in as little as 5 minutes. Just pick the template you want, and our software will format everything for you.
1. LiveCareer

Having been around for over 15 years, LiveCareer and its writers have accumulated considerable experience writing cover letters. That experience shows in the quality of their product.
Before you're assigned a writer, they ask you to answer a few questions about your professional background. Then, you submit the job posting you're interested in along with your resume.
This process helps LiveCareer make you a targeted, compelling cover letter.
As part of the cover letter package, you're offered an optional 15-minute one-on-one consultation. While helpful, this is shorter than what some competitors offer. So if you have very specific requirements to discuss with your cover letter writer, LiveCareer might not be the right service for you.
Price: $60
Affordable
Experienced writers
Limited revisions
Short consultations
2. Upwork

Founded in 2015, Upwork is a platform that allows freelancers of all skill levels and areas of expertise to connect with companies and individuals in need of their services.
One of the benefits of using Upwork rather than a traditional cover letter writing service is that you have a vast number of freelancers to choose from. You're sure to find someone who provides the level of service you're looking for at a good price.
You can either pick a freelancer among Upwork's top-rated cover letter writers or search for writers with expertise in your industry.
To make sure customers get what they pay for, Upwork lets clients review the freelancers they work with. These reviews are then turned into an overall job success score which is displayed next to each profile.
Price: Depends on the writer
Many writers to choose from
You have control over who you hire
No standard rates or turnaround times
Final product quality varies
3. Monster

Monster is an online job board that's been connecting US job seekers with employers for over 20 years.
In addition to its job board and career advice articles, Monster provides a professional cover letter writing service. All Monster writers possess relevant certifications and have gone through specialized training to be able to produce high-quality cover letters.
However, their writing package includes both a resume and a cover letter – you can't pay just for the cover letter. So if you only need a cover letter and are looking to save money, Monster's service probably isn't for you.
Price: $189 for a resume and cover letter
Free rewrite
Certified writers
Need to pay for a resume
Longer turnaround time than some competitors (5 days)
4. The Muse

Mostly known for their helpful career advice blog, The Muse also provides professional cover letter and resume writing services.
One nice feature of The Muse's cover letter writing service is that you pick the writer you want to work with. The website lists its cover letter coaches and their credentials, as well as an overview of their experience to help you choose.
This feature guarantees that you connect with a writer who understands your industry, and whose services fall within your price range.
Something to keep in mind is that while you're entitled to one to three rounds of edits depending on the package you choose, The Muse doesn't offer free rewrites after the writer has delivered the final product.
Price: $99-$279
Affordable
Pick your own writer
5. ResumeGo

Made up of hiring managers, certified career coaches, and recruiters, the team at ResumeGo specializes in creating well-written resumes and cover letters for job seekers across all industries.
Their cover letter writing process is straightforward. Fill out a questionnaire, get paired with a writer within 48 hours, receive your cover letter within three business days, and have it revised if necessary.
If you're concerned about spending a lot of money on your cover letter only to be dissatisfied with the final result, ResumeGo also promises 14 days of unlimited revisions. This way, you can be sure that you get a cover letter you're satisfied with.
Price: $100
Multiple communication channels
Unlimited revisions
No money-back-guarantee for cover letters
6. ResumeEdge

ResumeEdge offers a cover letter writing service with strong customer service and timely communication. Customers have access to 24/7 support via phone and live chat.
The ResumeEdge writing team has 40+ professional resume and cover letter writers with experience in various industries. Once you place your order, you'll talk directly to the person writing your cover letter to ensure you get a final product that boosts your chances of landing an interview.
With a price of $60 for an entry-level cover letter, ResumeEdge offers a high-quality product at a competitive price. If you're looking for a personalized customer experience and value communication, ResumeEdge is a good match.
Price: $60
Multiple revisions
Excellent customer service
No turnaround time listed on the website
7. ResumeWriters

Professional cover letter writing services can get pricey. If cost is a concern for you, ResumeWriters offers an affordable service that doesn't compromise on quality.
ResumeWriters also promises a quick turnaround time of 72 hours, with the option to pay for a 24-hour rush service for a one-time cost of $25.
One concern that we have with ResumeWriters is that the website claims their cover letters are "highly customizable" and can be used over and over again. You shouldn't reuse a cover letter because it's tailored for a specific job.
Price: $90
Affordable
Quick turnaround time
8. Resume Writer Direct

Resume Writer Direct stands out with their highly specialized cover letter writing services and helpful customer support.
In addition to the standard entry-level to executive-level packages, they offer job seekers in the nursing, military, federal, and government fields the opportunity to be paired up with industry experts who understand what employers in these fields are looking for.
Additionally, Resume Writer Direct's cover letter writing service is highly affordable, at just $39.
Price: $39
Unlimited phone support
Highly affordable
9. ResumeSpice

If your main priority is finding a cover letter writing service backed by years of experience and you don't mind paying for the expertise, ResumeSpice is a good option for you.
Founded by two recruiters with three decades of experience providing career services, ResumeSpice is a one-stop-shop for job seekers looking to perfect their resumes and cover letters.
If you've already got a solid resume and are only looking to get your cover letter written, however, this is not the service for you. ResumeSpice offers three different packages for entry-level, professional, and executive-level resumes, and customers are given the option to add a personalized cover letter for an additional $189.
Price: $449-$689 for resumes plus an additional $189 for cover letters
Experienced writers
Phone and video consultations
Costly
Need to pay for a resume/cover letter package
10. Fiverr
Fiverr might not be the first site that comes to mind when you think of cover letter writing services.
However, if you're a recent graduate on a budget but would prefer not to write it yourself, you should consider Fiverr.
Like Upwork, Fiverr allows you to search for freelancers who fit your requirements concerning price, industry expertise, and delivery time.
As you might expect, however, the downside of Fiverr is that unless you pay more for a freelancer with a high number of positive reviews, the quality of the cover letter you receive will be hit-or-miss.
Price: Depends on the freelancer
Good for job seekers on a budget

Communicate directly with your writer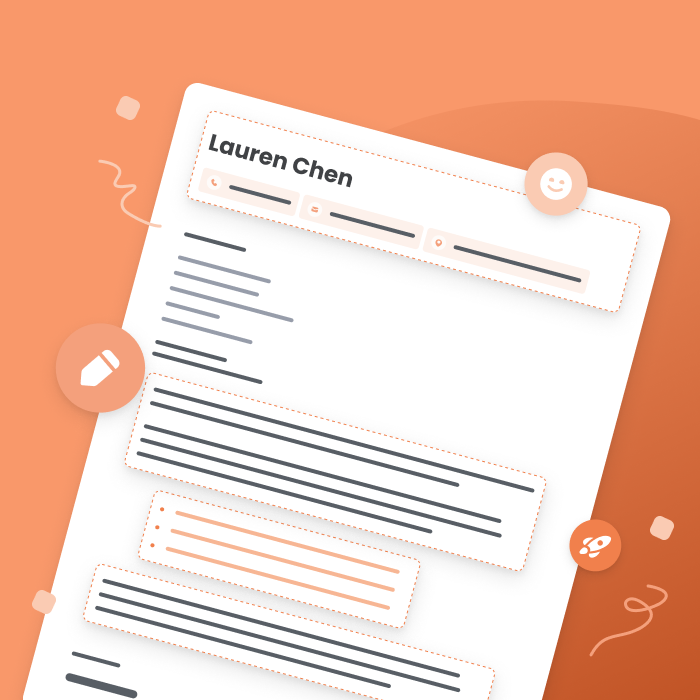 Dread writing cover letters? Read our guide to learn how to write a great cover letter that convinces hiring managers you're the ideal person for the job.
11. Skillhub

Skillhub offers same-day service, with turn-around times as fast as three hours. So if you're in a hurry, Skillhub could be a good choice.
Skillhub also offers a 60-day money-back guarantee, so if you don't get the job or you're unsatisfied, you can request a refund in those 60 days after your order. Additionally, you can ask your writer for edits for up to 4 weeks after your order if you apply for a different position or learn more information about the job.
Unfortunately, they don't offer the option of just purchasing a cover letter. You can choose the standard package, which includes a resume and a cover letter for $119, or opt for the premium package that adds in a LinkedIn makeover for $179.
Price: $119-$179
Quick turn around times
Additional edit options
Expensive
Can't order just a cover letter
12. CareerPro Plus

Since 1986, CareerPro Plus has been providing career services to jobseekers, specializing in resumes and cover letters for executive, military, and federal applicants.
To get started, you need to fill out a form with your basic information, your resume, and the job description of the role you're targeting. Then, a representative will reach out to set up a consultation. You can expect a turnaround time of 10–14 days for a cover letter.
Cover letters range from $250–$350 depending on your exact needs and experience level, making CareerPro Plus one of the higher-budget options on the list. That being said, the personalized approach and industry specialization make it a worthwhile investment for some job seekers.
Price: $250–$350
Includes a phone consultation

Highly experienced writers
Expensive

Longer turnaround time