It's no secret that writing a great resume is stressful and time-consuming. You need to sell employers on your qualifications, adjust your application to each position, know how to properly format your resume to get past ATS software, and more.
If you're short on time or just want to make the job search process easier, one option is to pay a professional to write your resume for you.
But with hundreds of resume writing services and online resume builders out there, it can be difficult to know who to trust. So we've reviewed 12 of the top online resume writers and services, taking note of details like affordability, quality, customer service, and template design.
Our free-to-use resume builder can make you a resume in as little as 5 minutes. Just pick the template you want, and our software will format everything for you.
The 12 best professional resume writing services
Here are the top 12 resume writing services that we encountered during our research:
1. Resume Writer Direct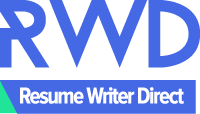 Resume Writer Direct offers resume and cover letter writing services for job seekers in a wide variety of different industries and levels of experience, from federal resumes to executive level applications. Their service was highly professional and the end result was excellent for the price.
They charge just $199 for an executive resume, or $99 for entry-level job seekers, making their pricing highly competitive. No matter your experience level, you can choose between three plans that offer additional services like a custom-written cover letter, so you'll only pay for what you need.
They also offer a full refund if you're unsatisfied with the result, making their product risk-free.
Our one criticism is that their resume templates are limited and a bit dated in appearance. If you're looking for a more creative looking resume, you may be better off looking elsewhere. However, for job seekers in formal industries like government and law, Resume Writers Direct offers a fantastic product.
Verdict: Between their competitive pricing and money-back guarantee, Resume Writers Direct is one of the best resume writing service providers we found for both entry-level candidates and those with over 10 years of professional experience.
Full refunds available
Affordable options for job seekers writing an entry-level resume
Specific services for more niche industries
Design options are limited
2. ResumeGo
Founded in 1998, ResumeGo has been operating a reputable, high quality resume writing service for decades. With so much time in the business, they've been able to assemble a strong team of experienced resume writers from around the United States.
We were impressed by how experienced their team is with applicant tracking system (ATS) software that large companies use to screen candidates, making them an excellent choice for anyone who's concerned about making their resume ATS friendly.
However, we can't recommend ResumeGo for everyone. They only have services available for private-sector professionals and executives, so if you're an entry-level job seeker or are looking for work in a unique industry, you're better off choosing a different resume writing service.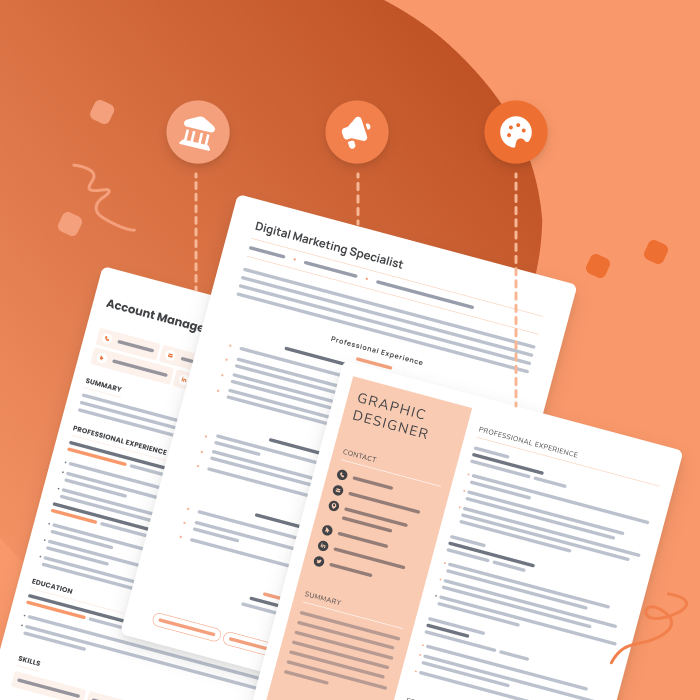 Not sure what your resume should look like? The best way to learn is by taking inspiration from resume examples written by other candidates in your industry.
Ranging from $360 for their professional resume writing package to $600 for an executive-level application, ResumeGo is a bit more expensive than some competitors, but we feel the price is justified by the quality of their work. They also offer a free 15-minute consultation with one of their writers so you can learn more about how they would improve your resume.
Verdict: ResumeGo offers excellent service and a team of seasoned resume writers. They're a great choice for any experienced professional or executive looking to optimize their resume.
Responsive customer support
Experienced team of writers
Limited product offerings
Slightly more expensive than competitors
3. Let's Eat, Grandma

A relative newcomer to the professional resume writing scene, the uniquely named Let's Eat, Grandma was founded in 2014 and provides both free career advice and premium resume writing services.
The quality of Let's Eat, Grandma's customer service is exceptionally high. Their pre-consultation survey is thorough, giving their writers a clear picture of your work experience and skills, and their writers are professional and detail-oriented.
However, their most basic packages start at $439, and go up to $689 for premium services, making Let's Eat, Grandma a bit expensive for some job seekers.
Additionally, all of Let's Eat, Grandma's resume writing packages include a cover letter. If you only need a resume written and don't want to pay for a cover letter, you'll find a better deal somewhere else.
Verdict: Let's Eat, Grandma offers a high-quality, tailored product. While it's more expensive than many competitors, we believe that quality justifies its higher price.
Thorough consultation
Professional end product
Expensive
No specific entry-level options
4. Monster
Popular job board Monster offers a variety of affordable professional resume writing services for users on their website.
We found their writers to be fast, responsive, and skilled at writing a competitive resume. In particular, the resume we commissioned was optimized well for ATS software, and had an expertly written work experience section.
The one criticism we have of Monster's service is that the resume design their writer chose was too generic. If you're looking for a more unique resume that stands out from the competition, Monster may not be the best choice for you.
Monster's resume services start at $149 for a basic resume and go up to $349 for a premium package. This makes them an affordable option for anyone looking for just a standard resume revision.
Verdict: Overall, Monster boasts a reliable resume writing service that's both affordable and high quality.
Affordable
Above average resume writers
Generic resume design choices
5. The Muse
Primarily known for its excellent career advice blog, The Muse also provides a slate of resume review and editing services.
Their most basic package is $139, and includes a half hour call with one of their resume writers, plus an updated resume. This makes The Muse one of the best priced options out of all the services we found. However, their premium package, which includes unlimited revisions for 2 weeks, is a bit steeper at $549.
Additionally, we thought their consultation was helpful given the limited timeframe, and the resume edits their writer made were insightful and valuable. In particular, their suggestions to our resume introduction were great, and showed an attention to detail that some other resume services lacked.
Verdict: The Muse offers great value, providing a high-quality resume at just $139. This makes it an ideal choice for recent graduates or any job seeker on a budget.
Good value
Above average resume writers
Provide limited edits
No satisfaction guarantee
6. TopResume
As one of the most popular online resume writing services today, TopResume has a large staff of experienced writers from around the U.S. They offer a variety of great resume editing packages, and most of them are targeted at mid to high-level professionals.
The thing that stood out to us about TopResume's service was their free resume review. Within 48 hours, they provide a straightforward, honest evaluation of your resume and offer tips on what you need to fix.
Additionally, TopResume's writers excel when it comes to optimizing your application for resume keywords. When we tried their service, we found that they were efficient at finding valuable keywords to include that even our own team of resume writers missed.
Their resume writing packages range from $149 to $349, with the option of a monthly payment plan.
Verdict: TopResume is a good mid-budget option for job seekers who already have work experience. Their writers were professional, and we appreciated their focus on keyword optimization.
Emphasis on including industry keywords
Free in-depth resume review
Will rewrite your resume if you don't get an interview within 60 days
Limited product offerings
Product is lower quality than some competitors
7. Zipjob

Founded in 2016, Zipjob is newer than its competitors but still offers a solid professional resume service.
Like TopResume, Zipjob excels with its strong customer service policy. According to their website, if they write a resume for you and you don't receive an interview within 60 days, they guarantee a free rewrite. While other resume writing services offer money back guarantees, only TopResume and Zipjob extend them as far as 60 days.
Additionally, Zipjob uses ATS software to scan your resume before they send it back to you, ensuring that your application has no trouble getting processed when submitting your resume to employers.
Starting at $139, Zipjob is also highly affordable compared to other professional resume services, making it a good option for anyone on a budget. Their premium services are also more affordable than most competitors — for $299 you'll also get a cover letter, a LinkedIn profile update, and expedited delivery.
Verdict: Between its affordability and impressive 60 day interview guarantee, Zipjob is a good option for job seekers on a budget. However, their resume edit is lackluster compared to the six previously listed resume writing services.
Affordable
60 day interview guarantee
Free ATS check
End product is lower quality than competitors
8. Resumewritingservices.org
Featuring a slick, easy-to-use website, the aptly named Resumewritingservices.org is smaller than some of its more established competitors, but still has a skilled team of experienced resume writers lined up and ready to help job seekers.
What impressed us most about Resumewritingservices.org was the quality of their writers.
The consultation was very thorough, and we found their writers to be both experienced and passionate about helping people get hired in today's job market. Not only that, but Resumewritingservices.org offers unlimited calls with their resume writers, which is a nice touch and helps set them apart.
However, Resumewritingservices.org's product offerings are limited. They only have one resume writing package, which starts at $270, with a handful of optional add-ons like a LinkedIn profile review and interview coaching.
Verdict: Resumewritingservices.org is a good option for mid-level job seekers who are willing to pay extra for a thorough consultation and a high quality product. Their writers are highly professional and in-touch with the modern job market.
High quality resume writers
Unlimited calls and revisions
Less affordable than competitors
Limited product offerings
9. ResumeWriters.com

In business for over two decades, ResumeWriters.com has a lot of experience helping clients adapt to the job market and put together competitive job applications.
What immediately stood out to us about their service was how comprehensive their offerings were. Unlike most of their competitors, who provide a few generic resume writing packages, ResumeWriters.com has a whole slate of situation and industry-specific resume writing services available, whether it's for military-to-civilian job seekers or students writing an academic CV.
Our only complaint is that ResumeWriters.com only provides email consultations. So if you're interested in having a more personalized, one-on-one experience in the form of a call or video chat, you may want to choose a different service.
ResumeWriters.com's packages range from $169.95 for students to $299.95 for an executive-level resume, which is reasonable but less affordable than some competitors.
Verdict: ResumeWriters.com provides a wide range of situation-specific resume writing services, making them a great choice for even more niche job seekers. However, their services are slightly more expensive.
Comprehensive list of situation-specific resume services
High quality writers
Only provide email consultations
Not as affordable as competitors
10. ResumesPlanet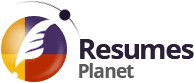 While they're smaller than some of their competitors, ResumesPlanet still has over 200 certified writers with experience in more than 40 industries.
We were impressed by the variety of services offered, particularly the specific packages for job seekers in the tech industry.
The edited resume we received from them was more than satisfactory. For instance, we thought the resume summary their writer put together for us effectively highlighted our candidate's experience and skill set, and the skills section was a nice balance of hard and soft skills.
However, one thing we didn't like was that ResumesPlanet's consultation is done exclusively through their on-site messaging system, which felt awkward and impersonal. So if you prefer to have a personalized call with your resume writer, you're better off looking elsewhere.
ResumesPlanet's services start at $109 for just a basic resume, and go up to $325 for an expedited full package. This makes them one of the most affordable options available online.
Verdict: ResumesPlanet offers competitive resume writing services at an affordable price. However, the consultation process left much to be desired.
Highly affordable
Variety of industry-specific services available
Free revisions
Only provide consultations via their website messaging service
11. Resumeble

With a dedicated team of professional resume writers, Resumeble is one of the smaller resume writing services on the market. However, that doesn't mean their end product is any less impressive than the competition.
With a solid 4.7 star rating and 140 reviews on Trustpilot, customers are overwhelmingly happy with the service they've received from Resumeble.
Resumeble offers a variety of resume, CV, cover letter, and LinkedIn profile writing services. Like some of the other services on this list, Resumeble also guarantees that you'll receive an interview call back within 60 days, or they'll rewrite your resume for free.
Resumble's resume writing services start at $159, and include a cover letter and an interview how-to manual. This makes them one of the best package deals available online.
Verdict: Resumeble provides a variety of high-quality resume writing packages at a reasonable price.
60 day interview guarantee
Affordable package deals
Less established than other websites
12. Indeed

One of the best job search boards in the world, Indeed has been helping job seekers for decades. Indeed also provides a competitive resume writing service.
Their writing service includes a review of your current resume plus a live 20 minute consultation with a career expert.
Additionally, Indeed guarantees that if you don't receive an interview call-back within 60 days, they'll do a free re-write of your resume.
Priced at $155, Indeed's resume writing service is affordable but ultimately isn't the best value-for-money out of all the websites we reviewed.
Verdict: Indeed provides a basic, affordable resume writing service. However, aside from their reputation there's nothing about Indeed's service that sets them apart from other resume writing services.
Affordable
20 minute live consultation