Here's a quick guide on name dropping in a cover letter:
Our free-to-use cover letter builder can make you a cover letter in as little as 5 minutes. Just pick the template you want, and our software will format everything for you.
Is name dropping in a cover letter OK?
Yes, name dropping in a cover letter is OK if you have a contact at the company or know a mutual acquaintance of the hiring manager (for example, you found out on a newsletter that they both spoke at an industry conference).
The purpose of a cover letter is to land you a job. By name dropping a referral, you boost your job-landing chances because the hiring manager will see that you come recommended by someone they work closely with and already trust.
Plus simply having a referral helps prove that you've got the interpersonal skills necessary to earn someone's trust enough that they'd put their own reputation on the line and recommend you for a position.
How to name drop in a cover letter
Name dropping in a cover letter is simple. Just follow these three quick steps to mention a referral in a polite and professional way.
If someone has already told you about a vacancy at their company, you can skip to Step 2.
1. Find someone you know at your target company
If you're writing a cover letter in response to a job ad, find out if you know someone at the same company.
LinkedIn
The simplest way to find a connection is to use LinkedIn and search the company. If you have LinkedIn contacts at the company, you can see that information under the company's name:

Click on the text "# connections work here" to view all of your connections and find one to message.
LinkedIn also tells you if alumni from your college work at a location:

If your former classmates are among these alumni, you can view them all by clicking your college's logo, and see if you know anybody: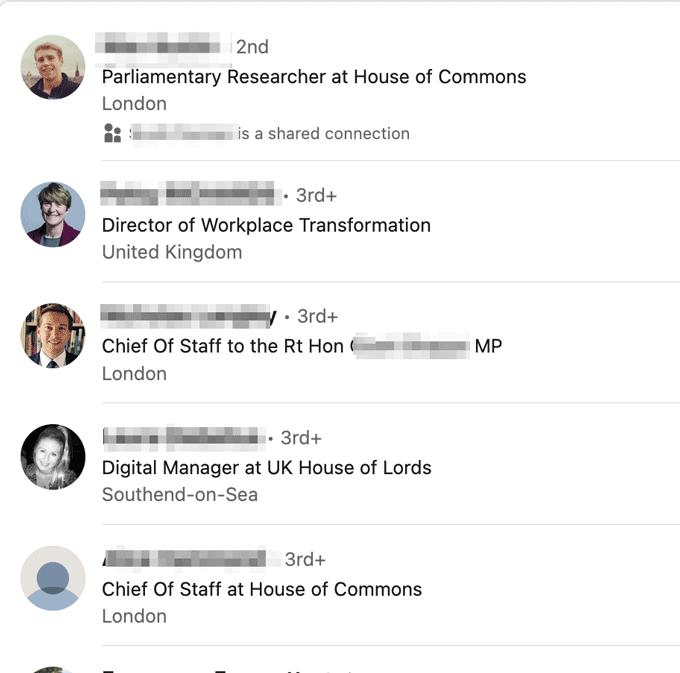 Then you can message or connect with anybody you know, and ask if they're open to being a referral in your cover letter.
Also find the hiring manager on LinkedIn, and check their list of connections to see if you know anybody in common.
Facebook
Facebook also offers an option to search by company. However, you already need to have a contact name. Facebook won't let you just search by company name: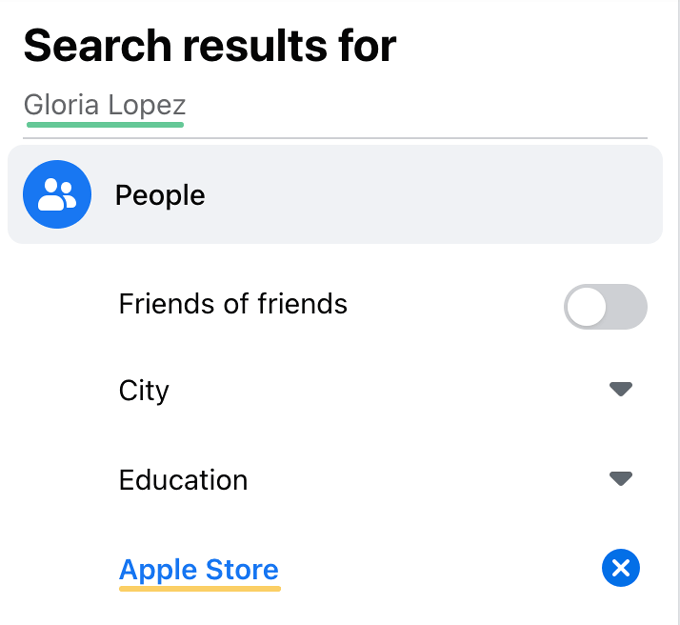 Company website
If all else fails, and you think you know that someone works at a company, you can try confirming through Google. There are two ways to use Google to search for contacts:
1. Use Google to search the company site by typing—
Replace "companywebsite.com" with the domain name. For example—
2. Search for—
to find only pages where the company and the person are mentioned together
2. Ask for permission to mention their name in your cover letter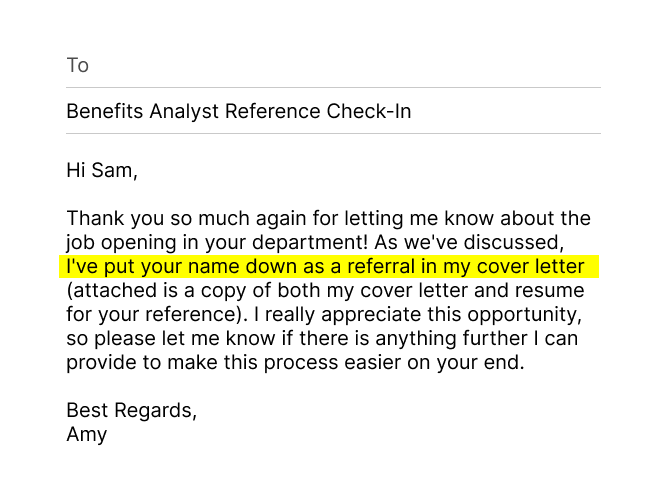 Before you name drop someone in your cover letter, asking for their permission is essential.
First, it's polite, and you should avoid offending someone who talks to the hiring manager.
Second, by asking for their permission, they can prepare what they plan to say to the hiring manager — focusing on your accomplishments, skills for your resume, and work experience as well as what it's like working with you (in other words, how your soft skills are).
If you forget to ask if you can drop their name, they're likely to be surprised and not know what to say when the hiring manager speaks to them.
3. Drop the contact's name into your cover letter opening
When you start your cover letter, briefly mention the name of your referral. Don't explain how and why you know each other — the hiring manager can get that information from your contact, and explaining your connection takes up valuable space that you can use to highlight your various qualifications for the role.
Aim to keep your cover letter short. A short cover letter that highlights significant achievements is better than a long-winded one full of clichés.
For example, you can simply say—
My name is Wilfred Wilberforce, and your colleague, Horace Huxtable, recommended I apply for the open Bank Teller position that you're advertising.
This introduction is simple and to the point. You introduce yourself and give the hiring manager a name in their company who they can speak to about your background.
If you're sending an attached cover letter by email, mention your referral's name in both the email body text and your attached cover letter because the hiring manager may —
not read your email body text thoroughly
save your full-length cover letter to read at a later time
Referral cover letter samples (× 2)
Here are two cover letter opening paragraphs with a referral mentioned, so you can see how to write your own referral cover letter:
Referral cover letter example 1

Referral cover letter example 2

Always try to find out the hiring manager's name for your cover letter salutation to show you've researched the company. This approach is more personable than starting with "To Whom It May Concern." If necessary, ask your contact to find out who's responsible for hiring for the role.
Referral cover letter template
Copy and paste this cover letter template opening to start your cover letter containing a referral the right way:
Template for Name Dropping in a Cover Letter
Dear [Mr./Ms./Mx.] [Hiring Manager's Last Name],
My name is [Your Name], and I was approached by [Contact's Name], who told me about your open [Role Name] position at [Company Name]. I'm writing to submit my application for the position because […]