What is continuing education?
Continuing education is online or class-based courses related to your career. Another name for continuing education is professional development.
A continuing education section on your resume may include certifications, attended workshops, training sessions, seminars, and other means of learning new skills relevant to a job.
While some continuing education programs are optional and merely boost your resume, in many specialized fields, continuing education is mandatory to maintain a license.
For example, a lactation consultant needs to earn Continuing Education Recognition Points (CERPs) every five years to maintain their International Board Certified Lactation Consultant certification in addition to passing an examination every 10 years.
How to put continuing education on your resume in 3 steps
Now you know what continuing education is, here's how to write a resume that draws attention to your continuing education: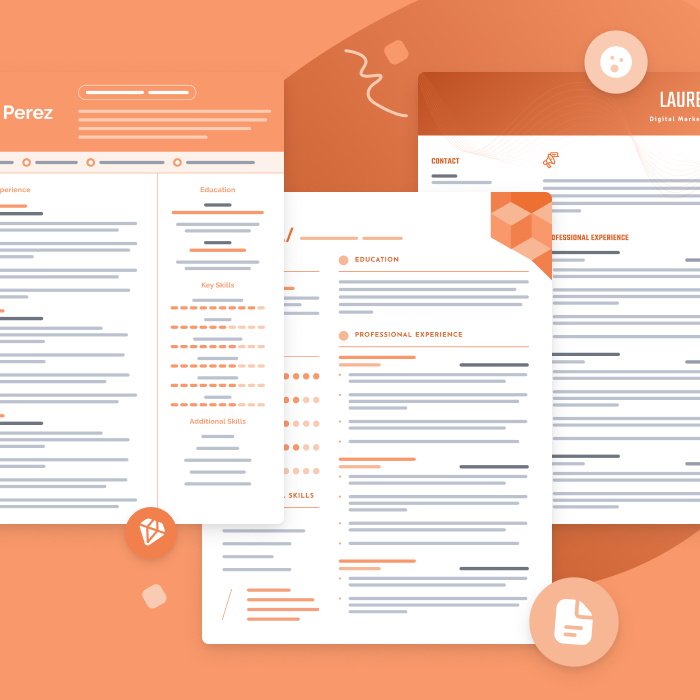 One of the best ways to make your resume is by filling out one of our free resume templates. All our templates are designed by experts and free to download for Microsoft Word or Google Docs.
1. Decide where to list continuing education on your resume
Continuing education should be listed under your resume's education section. However, if you're highly qualified in your field and have many relevant continuing education courses to list, instead create a separate continuing education or professional development section on your resume.
Creating a separate section for listing continuing education is also useful if you need to fill remaining space on a two-page resume.
2. Organize your qualifications with the most relevant listed first
If one particular continuing education course involved particularly relevant coursework for the role you're applying for, list that course first so that the hiring manager is more likely to notice it.
However, if all the entries in your continuing education section are equally relevant, then default to ordering them with the most recent first.
Continuing education that's irrelevant to the job you're applying to should be omitted from your resume. For example, if you're planning to switch fields into accounting, leave out creative writing workshops you've attended.
3. Include specific details of your continuing education
Include all the necessary details related to your continuing education. This information should include:
Date awarded/expiry
Awarding body/institutions
Location (of in-person courses or workshops)
Grade or score (if provided)
License/award number
Including this information adds credibility to your resume because it shows you're legitimately qualified.
In particular, including the date awarded and date of expiry communicates to hiring managers that you've kept up with the requirements to keep your license and can actively practice in your field.
Our free-to-use resume builder can make you a resume in as little as 5 minutes. Just pick the template you want, and our software will format everything for you.
Examples of how to list continuing education on a resume
Continuing education section (example)
Here's an example of a marketing resume's continuing education section:

Education section (example)
Here's an example of a nursing resume with its continuing education contained inside the resume education section: