If you have limited work experience, job shadowing can be a great way to gain some valuable skills and fill out your resume.
Simply put, job shadowing is when you follow a member (or members) of a company or organization for a short period of time to get familiar with their daily responsibilities.
You're able to receive a real-life, hands-on account of a day (or month) in the life of an employee in an industry you want to work in.
Our free-to-use resume builder can make you a resume in as little as 5 minutes. Just pick the template you want, and our software will format everything for you.
Should you put shadowing experience on a resume?
Yes, you should put shadowing experience on a resume if it's relevant to the industry you want to work in and you have little to no full-time work experience yet. 
Shadowing provides you with an in-depth look at the daily practices of a company, and can be just as relevant as an internship or previous work experience.
Additionally, shadowing demonstrates to employers that you're dedicated to working in a specific field and eager to pick up new skills for your resume. Shadowing is most popular in industries such as medicine, where shadows can learn as much, if not more, outside of a classroom than they can inside.
How to add shadowing to a resume (step-by-step)
While shadowing is different from other ways of gaining entry-level experience, like interning, the process of explaining the experiences you gained is similar to how you would list an internship on your resume.
1. List it in your work experience section
Shadowing should go in the experience section of your resume, along with any jobs and internships you've held. 
Start by listing your job title as "Shadowing Experience" or "Job Shadow Experience." 
2. Include the company name and dates you shadowed for
Next, provide the name of the organization you shadowed within. If necessary, offer a brief summary of the organization itself and if possible, include the name of the person(s) you shadowed for. 
Be sure to also include the dates that your shadowing opportunity lasted for.
3. Highlight your achievements with hard numbers
Just like internships or jobs, you want to show employers how your shadowing experience helped you and what skills you gained.
When you write your resume, include bullet points outlining some of your primary accomplishments while shadowing. 
Be sure to include hard numbers such as dollar amounts or percentages to better illustrate the work you were shadowing. For example, if you're shadowing a medical professional, mention how many surgeries you watched being performed or how many patients you and the doctor you're shadowing attended to.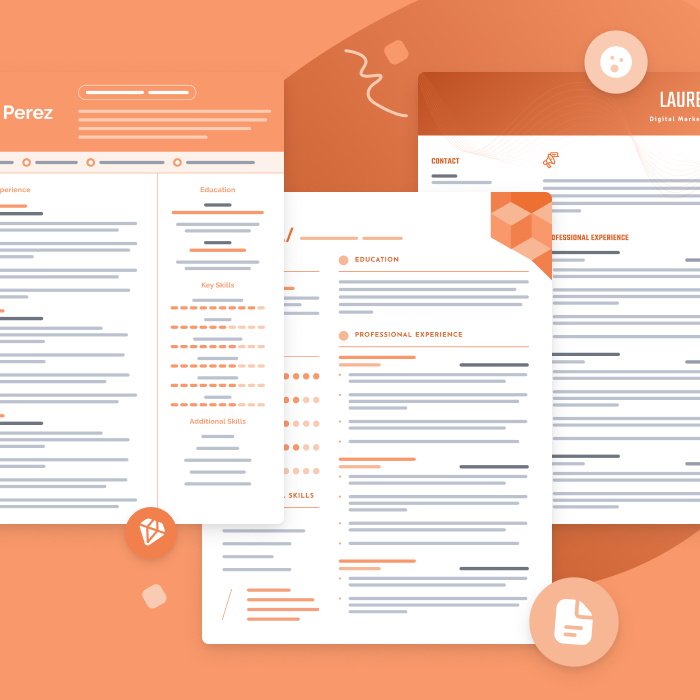 One of the best ways to make your resume is by filling out one of our free resume templates. All our templates are designed by experts and free to download for Microsoft Word or Google Docs.
Shadowing on a resume (3 examples)
Here are two examples of a shadowing experience on a resume:
Job Shadow Experience – CHONC Children's Hospital, California (December, 2019)
Shadowed a team of residents in the Emergency Room for one week to observe tactics used in crisis situations. 
Observed residents provide stitches for six patients

Collaborated with the team to diagnose a rare case of liver cancer (Fibrolamellar Carcinoma) 

Watched doctors diagnose 30+ patients daily

Devoted 140 hours to CHONC in two weeks, working fourteen 10-hour days in a row
Shadow Experience – Chicago Fire Department, Illinois (May, 2020)
Shadowed the entire fire department for 3 months.
Accompanied the team on eight emergency calls

Drove the fire truck twice on non-emergency calls 

Completed six hours of essential paperwork each week

Lived in the fire station dormitory for one month to become fully immersed in the on-call experience