What is a resume "About Me" section?
A resume "About Me" section is a type of resume introduction that provides a brief snapshot of your professional background, relevant skills from your resume, and key accomplishments. An "About Me" is similar in practice to a resume summary, but more conversational in tone.
Here's what you should put in the "About Me" section of your resume:
Professional title
Relevant skills and qualifications
Career goals
Our free-to-use resume builder can make you a resume in as little as 5 minutes. Just pick the template you want, and our software will format everything for you.
Below, you'll find a list of information to cover in the "About Me" section of your resume, along with a few examples.
How to write an "About Me" in a resume
A successful "About Me" section grabs an employer's attention and convinces them that you're the ideal candidate for the job. Write a resume with the perfect "About Me" by following these three steps or using a professional resume summary generator and adjusting the result to be more casual:
1. Introduce yourself
First, introduce yourself to prospective employers by mentioning:
Your background information. Summarize a bit about your current job. If you're presently enrolled in school or are a recent graduate, then include your school's name here.
Here's an example of what a strong introduction looks like in practice:
2. Highlight relevant qualifications
Briefly mention one or two of your most relevant resume skills and achievements. This is one of the most important parts of the "About Me" section, as it immediately highlights your professional strengths and makes you a more attractive candidate.
Some examples of achievements to mention here are how you increased employee retention as an HR manager, or how you surpassed your sales goals as a retail salesperson.
Here's an example of how to highlight your qualifications:
3. Summarize your career goals
Summarize how the position you're applying to fits into your overall career ambitions, and briefly explain why you're passionate about the job.
Employers love to see candidates who are genuinely excited about their work and are interested in sticking around for the long-term. Passionate employees are more likely to make significant contributions to the work being done by the company and go on to manage or train other employees, rather than leaving after a year.
Here's an example of how to talk about your career goals:
Resume "About Me" examples
Here are some full examples from different industries that would give you an idea of what to put in the "About Me" section of a resume:
Diligent Accounting Honors student (3.7/4.0 GPA) from Florida State University with proven research and communication skills. Interned at Viva Microfunds where I examined the financial health of ten small businesses to decide on their loan eligibility. Seeking a junior banker position to expand my business acumen.
Entry-Level Market Research Analyst
Entry-level market research analyst with proven problem solving, research, and analytical skills. Interned at McKinnel Consulting where I prepared feasibility analysis for building Software Technology Parks across South Asian nations. Honors Degree in Economics from Nashville Community College (summa cum laude). Seeking a Market Research Analyst position to grow my career as a consulting professional.
Engaging high school teacher with 12+ years of experience instructing high school students at Summer Valley High, California. Received 95%+ satisfaction rating from parents and students for each of those years. Improved math and physics grades by over 20% during this period. Seeking a role as a Vice Principal to continue my passion for nurturing young minds.
Award-winning chef with 10+ years of experience in Mediterranean cuisine, currently working with Krasi, Boston. Redesigned the menu, improving sales by 30%. Capable of managing dining services for up to 50 tables, and supervise a daily kitchen operations staff of ten members. Seeking to attain a Head Chef position to expand my interest in bringing world-class dining experiences to clients.
Energetic cashier with 6+ years of experience providing exceptional customer service, handling accounts, and managing inventory. Streamlined the accounting process in the store, improving efficiency by 24% while reducing the cost of operations by 30%. Have received the employee of the year award for 3 consecutive years. Seeking to leverage my professional expertise and strong people management skills to secure a job as a Head Cashier.
Diligent firefighter with 7+ years of experience providing emergency services for the City of Jacksonville, AR. Excellent team player with quick decision-making skills and the ability to remain calm under stress. Have administered medical care to over a hundred people, trained thirty firefighters, and have been nominated for several bravery awards. Seeking a job as Head Firefighter to build on my passion for serving communities and saving lives.
Highly proficient content writer with 6+ years of experience writing engaging articles for various topics in the travel and lifestyle genre. Have been featured in National Geographic, Vogue, Star, Yankee, Backpacker, and Conde Nast Traveller. Master's degree in journalism from Northwestern University (summa cum laude). Seeking to leverage my excellent writing abilities and proven research skills to land a position as a Travel Writer for Southern Travel & Lifestyles.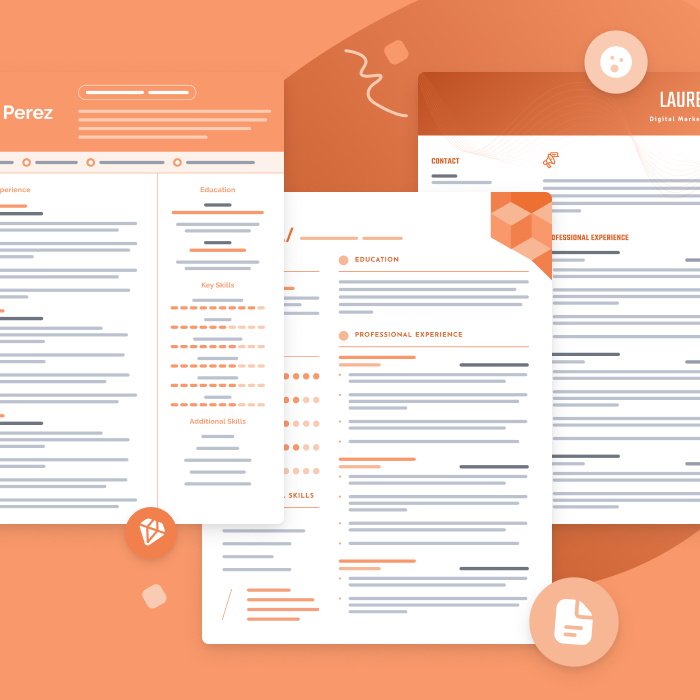 One of the best ways to make your resume is by filling out one of our free resume templates. All our templates are designed by experts and free to download for Microsoft Word or Google Docs.