Why should you get a summer job?
There are many reasons why summer jobs for teens are so popular. You make your own money, meet new people and hopefully learn something new.
If you've never had a teen job before, getting one this summer is also a great way to gain some work experience that will make it easier for you to land a part time gig in college or a full time job after you graduate high school.
Good summer jobs for 14 year olds (and younger)
If you're around 14 years old, it might seem impossible to get a job. However, there are some jobs you can do legally to make some extra money.
Here are some of the best summer jobs you can get as a young teen:
Dog walker
Do you love animals but haven't been able to convince your parents to let you get a pet? By becoming a dog walker you can both earn some extra money during summer break and prove to your parents that you're responsible enough to take care of a pet.
Keep an eye out for dogs in your neighborhood and ask their owners if they need help walking their dog a few times a week, or tell friends and family members with dogs that you're willing to assist.
Dog walking has flexible hours, which makes it a great side job during the summer when you have free time.
Newspaper deliverer
All you need to become a newspaper deliverer is a bike and a good sense of direction. Ask your parents to check which newspapers are handed out in your area and then contact the circulation department to get a paper route.
Depending on the newspaper or magazine you're delivering, you might be working a few hours every weekday, every other day or just on weekends.
Car washer
If you noticed your neighbors come back from camping or a road trip, they'll need to get their cars cleaned. If you've ever helped your parents wash the car, you can offer to do the same for your neighbors to earn some pocket money.
Go door-to-door and offer your services or hand out notes along with your parents' phone numbers so that interested customers can get in touch with you.
Bagger
As a grocery store bagger, you'll be helping customers at the store bag their groceries and sometimes carry it to their cars. You'll need to be quick and friendly, but it's not necessary to have any previous work experience because you'll get training on the job.
An added bonus of being a bagger is that if you do well, you might be able to get a job as a cashier at the same store in a couple of years.
Different states and companies have different rules for age limits for grocery store workers, but ask local businesses in your area to see if they're hiring workers under 15.
Lemonade seller
Lemonade seller is another great option if you're not yet old enough to apply for a job at a company. Besides, you get to decide both when and for how long you work, meaning you can easily make plans to hang out with friends too. Or, if you need an extra hand, you can ask a friend to run the lemonade stand with you.
Remember to tell your parents to check if they need to apply for a permit for you. This step is especially important if you're planning on setting up the stand in a park or somewhere else that's not your front yard.
Referee
A lot of sports camps for young kids are held during the summer, meaning there'll be a need for referees.
If you've played soccer, baseball or any other sport for a few years, ask your local club if they'll hire you to help make sure the players stick to the rules of the game.
The minimum age to become a referee in the United States is 13 years old, but some states have other rules.
Pool cleaner
Summertime is pool season, and keeping a pool clean requires more work than many expect.
Go for a walk around the neighborhood and check which houses have pools and either give them a knock on the door to let the family know about your cleaning services, or drop a note in the mailbox.
Let new customers know if you'll be bringing your own cleaning supplies or if you'll need to use theirs.
Etsy seller
If you want to become an artist or jewelry maker in the future, one of the best work from home jobs you can do over the summer is starting your own Etsy shop. If you don't have beads and paint at home, get your parents to take you to your local arts and crafts store to pick up materials.
Etsy accepts sellers as young as 13, but you'll need a parent or guardian's permission and they'll have to open the account for you.
Lawn mower
Are you looking for outdoor jobs for teens? Lawn mowing is a popular first job because it doesn't have an age requirement and it's usually easy to find work.
Start by asking your parents, they'll most likely be happy to let you take over lawn mowing duties at home. After that, put up posters around your neighborhood to advertise your services.
Golf caddy
Even though you're unlikely to be working with professional golfers right from the start, for teens interested in golf, becoming a caddy is a great way to learn more about the sport from experienced players.
Not all golf courses hire caddies, but many private clubs do. If there's one in your town, ask them if they have any open positions this summer.
As a teen caddy, you can expect to be assisting players with:
carrying bags
keeping clubs clean
raking bunkers
You don't need to be a golfer yourself, but it could be useful to know a thing or two about the sport.
Good summer jobs for 15 year olds (and older)
Here are some examples of good summer jobs for high schoolers:
Lifeguard
If you're a strong swimmer and like spending time at the pool or beach, working as a lifeguard for a few months is a great way to enjoy the outdoors while getting some work experience.
To become a lifeguard, you need to know First Aid and you'll need to take a course and pass a test to earn your lifeguard certification. The Red Cross offers lifeguard courses across the country.
National park worker
Looking to spend a few weeks away from home? If you enjoy being in nature, a summer job as a national park worker could be perfect for you.
The summer season is the busiest time of the year for America's national parks, so to keep up with demand, the parks hire seasonal workers to help keep the trails clean, provide guided tours, greet visitors, and more.
Because employees usually live in shared housing, you'll get the chance to make friends with people who share your love for the outdoors. CoolWorks has a separate section on their website for job opportunities in parks across the US.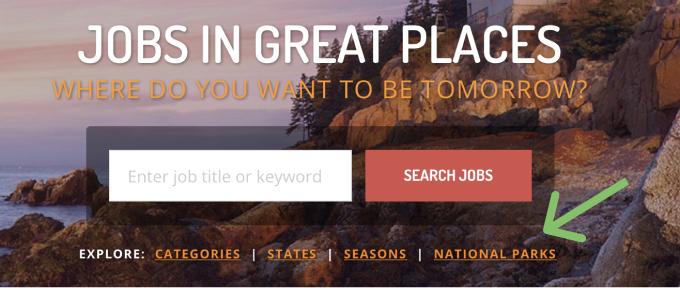 Housesitter
One of the most comfortable ways to earn a bit of extra cash over the summer is to house sit. When people go on vacation, they often look for somebody to watch their home while they're gone.
What your job duties will include depends on the needs of the family you house sit for, but here are a few examples of what you might be asked to do:
Take care of pets
Water plants
Collect mail
Clean
Yard work
Take out the trash
Replace broken light bulbs and dead batteries
Camp counselor
If you're looking for a fun, rewarding job this summer and are good at arranging games and activities, consider applying for a position as a camp counselor.
For this job, you need to be able to think on your feet because you'll be handling a wide range of tasks. You'll be doing everything from organizing and overseeing events to comforting campers who are homesick.
If you're considering a career in education or another field that involves working with children, adding "camp counselor" to your resume's experience section could help you secure a job later on.
Usher
For movie lovers, working as an usher at a movie theater is the ideal summer job. Not only do you get discounts on snacks, you also get to watch the latest films for free.
Besides the obvious benefits, you'll also get the chance to work on your people skills. Interpersonal skills are needed across all industries, not just service or retail, so being able to add people skills to your high school resume could help you get a full time job in the future.
Waiter/ waitress
Although there are usually plenty of jobs available for teens in the food service industry year-round, summer is a particularly busy time for restaurants. If you're living in an area popular with tourists, ask around at local establishments to find out if they need help waiting tables over the summer.
Even if your hometown isn't a tourist hotspot, it's likely that restaurants near you could use an extra hand while their permanent employees go on vacation.
In addition to giving you valuable experience to add when you write your resume, working as a waiter or waitress teaches you important skills like:
Multitasking
Stress management
Customer service skills
Problem solving
Teamwork
Theme park attendant
As schools close for the summer, all the local kids will be looking for something to do, meaning amusement parks will be busier than usual. If you've got a theme park in your town or in a neighboring city, apply to work as a theme park attendant.
Many amusement parks require you to be at least 16 years old to apply, but some hire younger teens to assist with cleaning, bag checks and greeting guests. Check the park's website for open positions and age requirements or contact them directly.
Ice cream scooper
During hot summer days, ice cream shops and trucks become crowded with people looking for a tasty way to cool down.
You don't need any special skills for your resume or previous training to become an ice cream scooper, which makes it an ideal job if you don't have any work experience yet. However, it helps if you've got an outgoing personality and don't get stressed easily because lines could get long during peak hours.
Farm hand
Although there aren't any prerequisites for becoming a farm hand, physical strength and previous experience working with animals or growing crops are a bonus.
Depending on the type of farm you work on, you might be asked to help out with feeding animals, planting and harvesting crops, cultivating soil, digging ditches or operating equipment.
Landscaper
You don't have to be an aspiring gardener to become a landscaper for a summer. If you don't mind physical labor and working outside regardless of weather, it's a good opportunity to spend your summer productively.
Many landscaping businesses are willing to hire high school students to assist with trimming bushes and maintaining flower beds. Some companies require workers to be at least 16 years old in order to operate certain machinery, so make sure to tell them your age when you apply.
If you're unable to find a job through a company, ask family members and neighbors if they need help looking after their yards over the summer.
How to find teen summer jobs
If you're a young teenager looking for a job with a lot of flexibility, your best bet is to work for family members and neighbors. Here are a few ways to get customers:
Put up posters in your area
Go door-to-door
Ask friends and family to spread the word about your services
Leave notes in mailboxes around the neighborhood
Something to keep in mind when looking for a job as a young teen is that different states have different rules for teenage employees, and some don't hire workers under the age of 14 or 15 to do certain types of work. Your parents can help you check what your state's rules are.
For older teens, ask local businesses if they need help during summer break or check your city's official website for seasonal job opportunities.
You can also use job posting sites like Indeed or Careerjet to start a job hunt in your area.
Type in what kind of job you are looking for and where, and you'll get a list of places near you that are hiring.