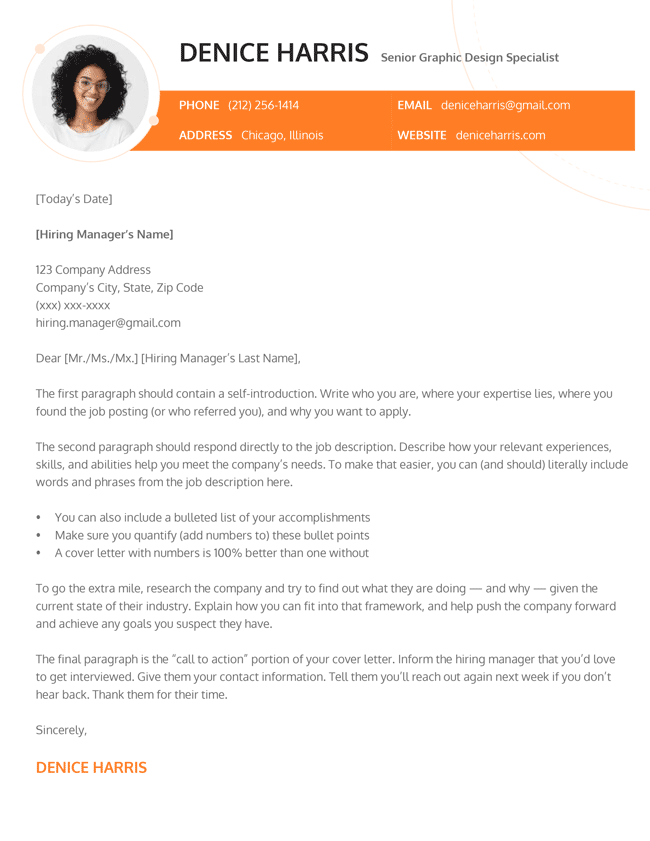 Original Picture
Why's it called the "Original Picture"?
The header of the "Original Picture" is what makes it so compelling. Distinct, unique, and with space for a photo, it has everything you need to leave a lasting impression.
Who should use it?
If originality and creativity are traits you want to emphasize with your cover letter, the "Original Picture" ticks all the boxes.
Format and styling details
Tasteful design details that elevate your cover letter
Heading Font: Oxygen
Content Font: Oxygen
Name Font Size: 24pt
Content Font Size: 11pt
How to access this template
Cover Letter builder
Making a cover letter that stands out from the slush pile is easier and more convenient with us. You can follow a pre-made cover letter template or create your own design from scratch using our intuitive drag-and-drop editor tool.