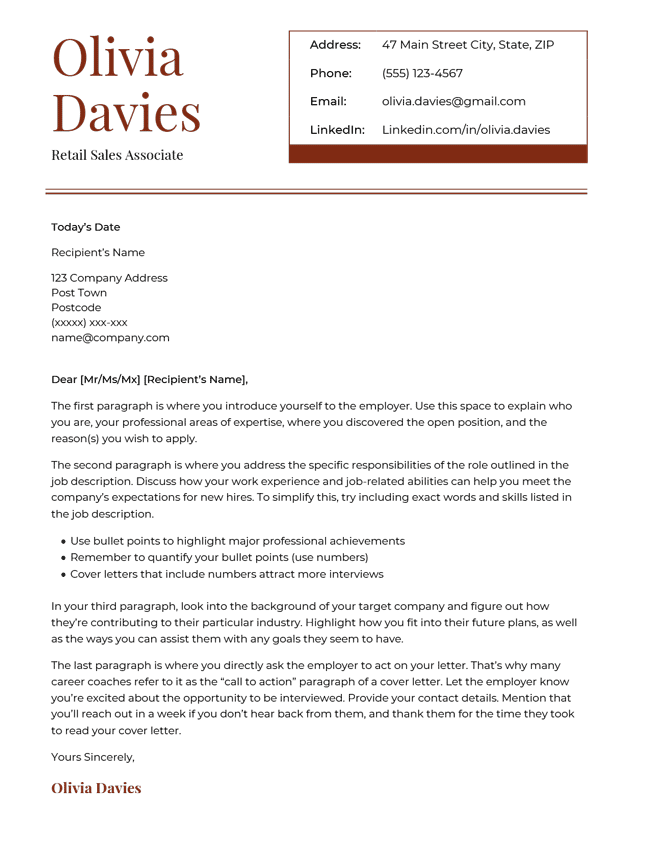 Pro
Why It's Called the "Pro"
Our "Pro" CV cover letter template is designed to help you emphasize your professional expertise. The template's formal yet attention-grabbing aesthetic is sure to impress even the most discerning hiring managers.
Who Should Use It?
This template's refined, professional appearance makes it perfect for anyone trying to stand out in a traditional industry like academia. Additionally, it's a great choice for job seekers in formal industries like finance or law.
How to access this template
Cover Letter builder
Making a cover letter that stands out from the slush pile is easier and more convenient with us. You can follow a pre-made cover letter template or create your own design from scratch using our intuitive drag-and-drop editor tool.