LibreOffice and OpenOffice are great free alternatives to Microsoft Word.
But if you've ever found a great resume template and tried to open the file in LibreOffice, you know what a headache it can be to recover the formatting.
To save you time, we've assembled some of our favorite resume templates that are fully compatible with both LibreOffice and OpenOffice and tested each one to ensure easy editing.
Download your favorite LibreOffice resume template from the list below to get started:
Our free-to-use resume builder can make you a resume in as little as 5 minutes. Just pick the template you want, and our software will format everything for you.
1. Milano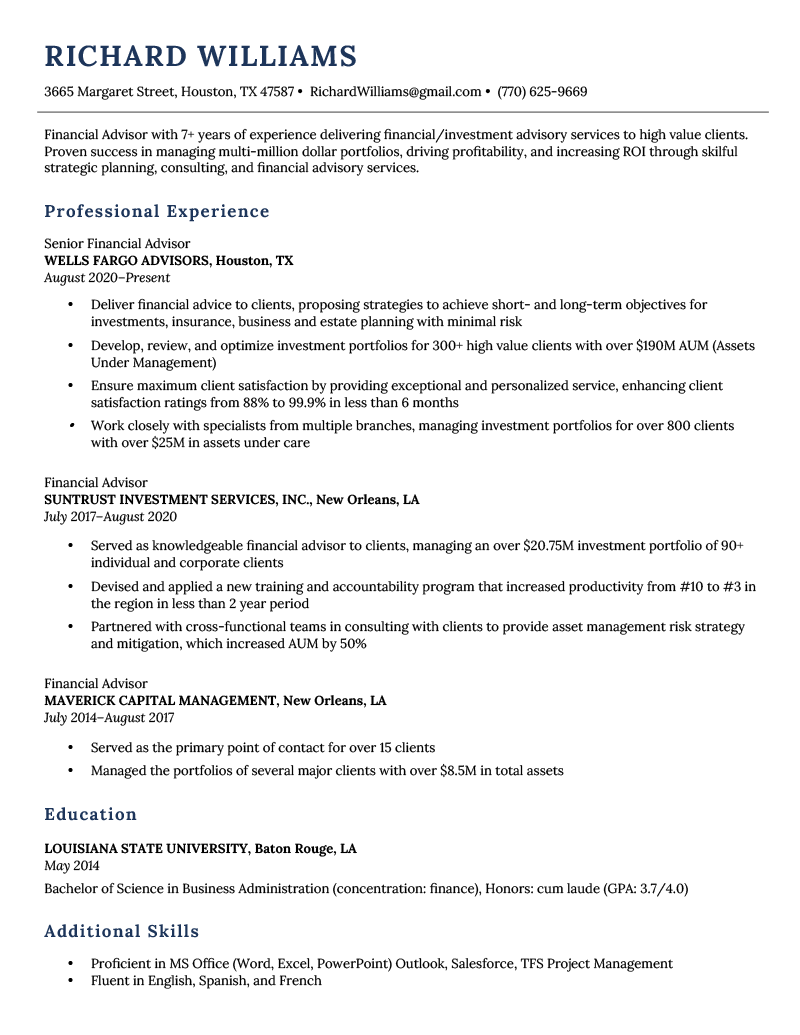 Why this template works
The Milano resume template is an updated take on a classic resume format with left-aligned content and a single horizontal line to separate the header.
The Milano template couldn't be simpler to adjust in LibreOffice or Openoffice, and it works well for virtually any industry.
2. Minimalist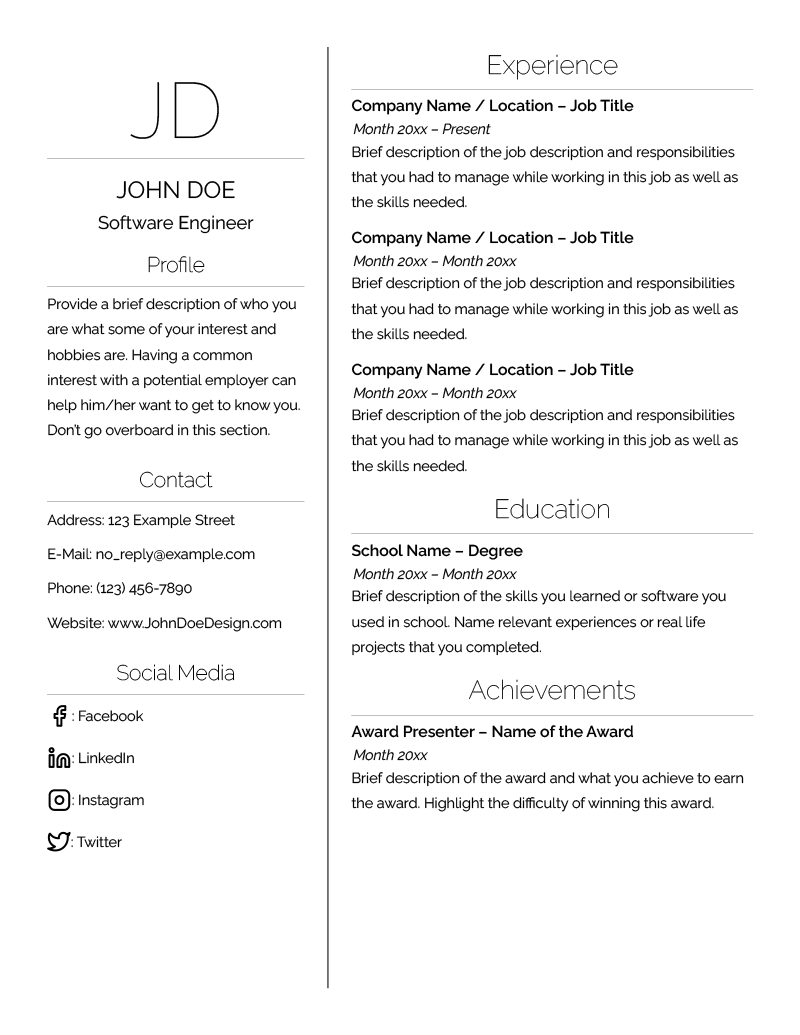 Why this template works
The Minimalist resume template lets you present your qualifications using an uncluttered, modern design.
If you prefer the look of a resume template with clearly divided sections, the Minimalist template is a great choice. This template is designed specifically for LibreOffice, so you can be sure the dividing lines will stay intact.
3. Chicago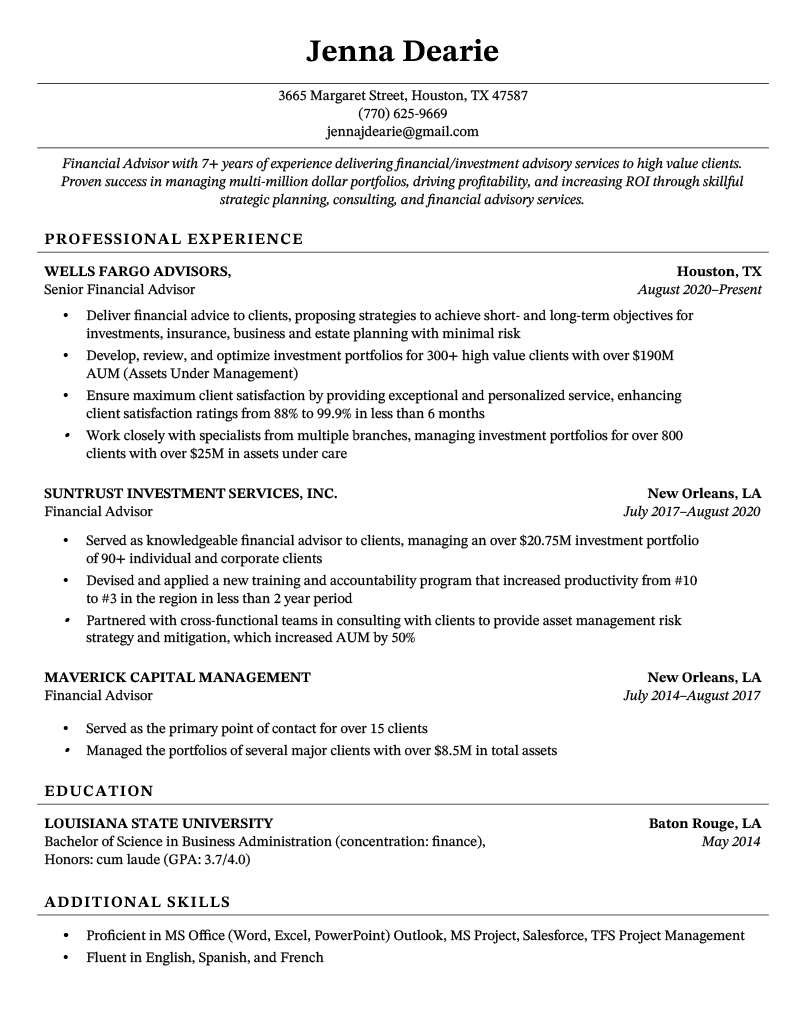 Why this template works
The Chicago resume template features a centered header and horizontal lines to break up sections. This classic, no-nonsense template lets your experience do the talking.
This template is classic enough for the most formal industries, but also approachable enough to use for an entry-level or part-time job.
4. Changing Fields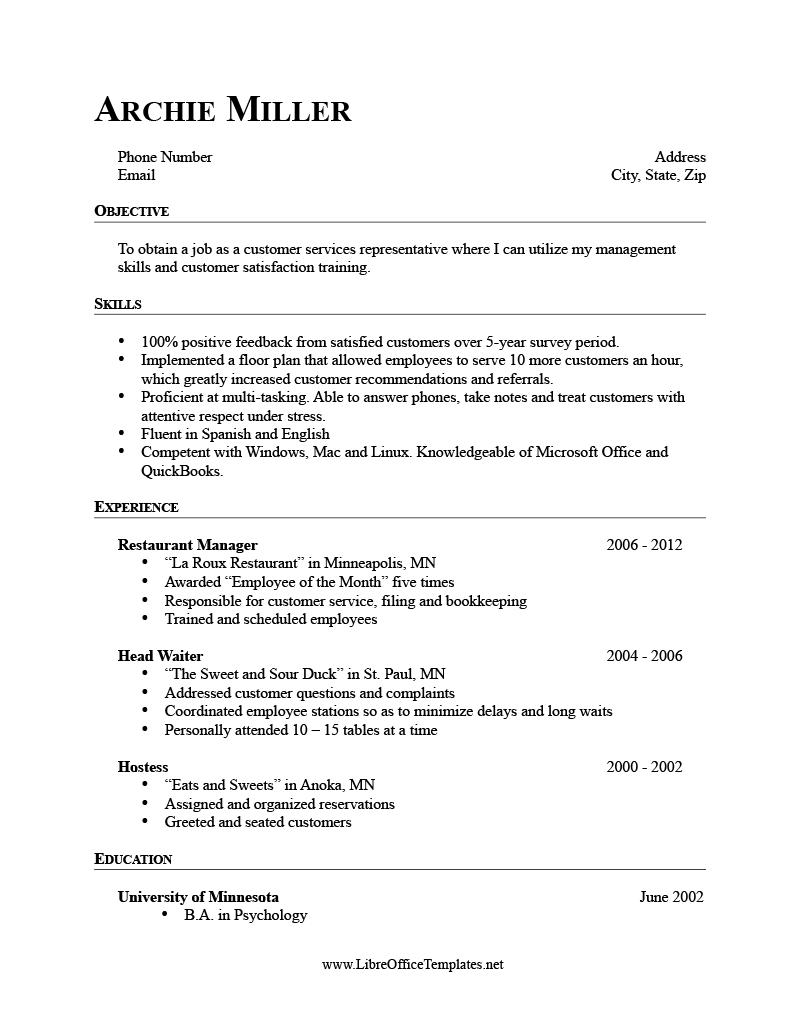 Why this template works
Whether you're making a career change or just want to show off some highly-specialized skills, the Changing Fields template is an excellent choice.
If you want to feature your transferable skills more prominently alongside your work experience, you need a combination resume format like this one. The Changing Fields template's simple layout makes it easy to adjust to your needs and preferences in LibreOffice.
5. Empire State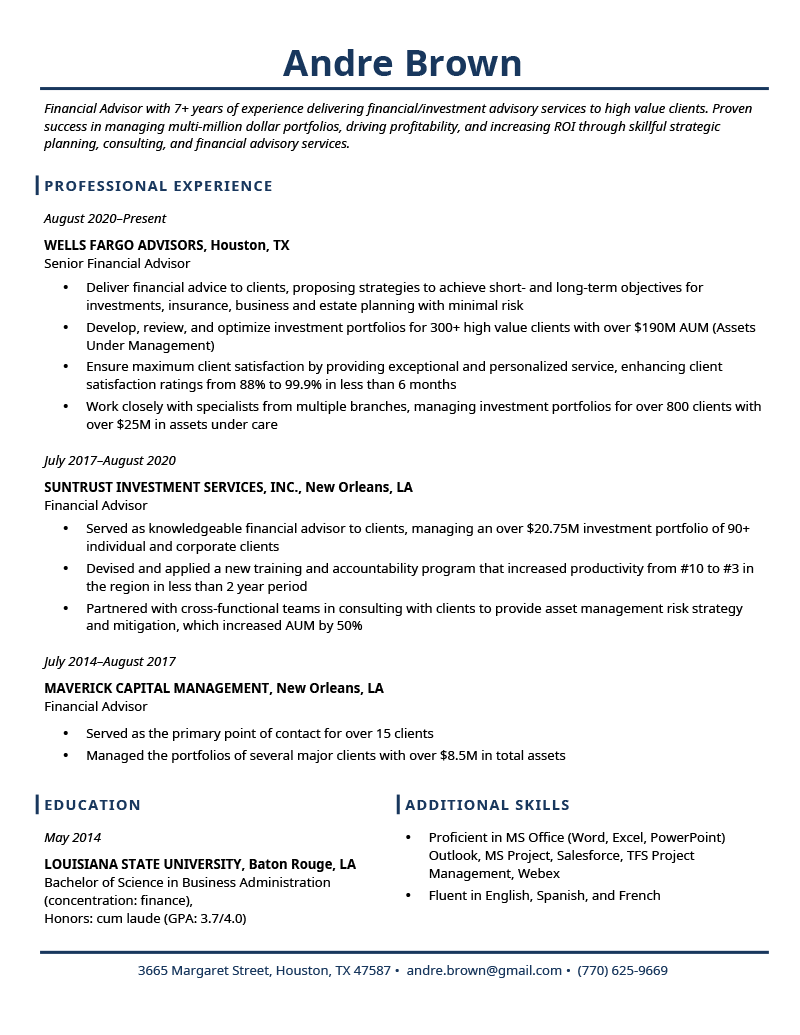 Why this template works
The Empire State resume template uses subtle color in the header text, contact information footer, and the vertical and horizontal lines that separate each part of your resume.
If you want to draw attention to all your accomplishments and make sure no details get overlooked, consider the Empire State template for LibreOffice.
6. Entry-Level Position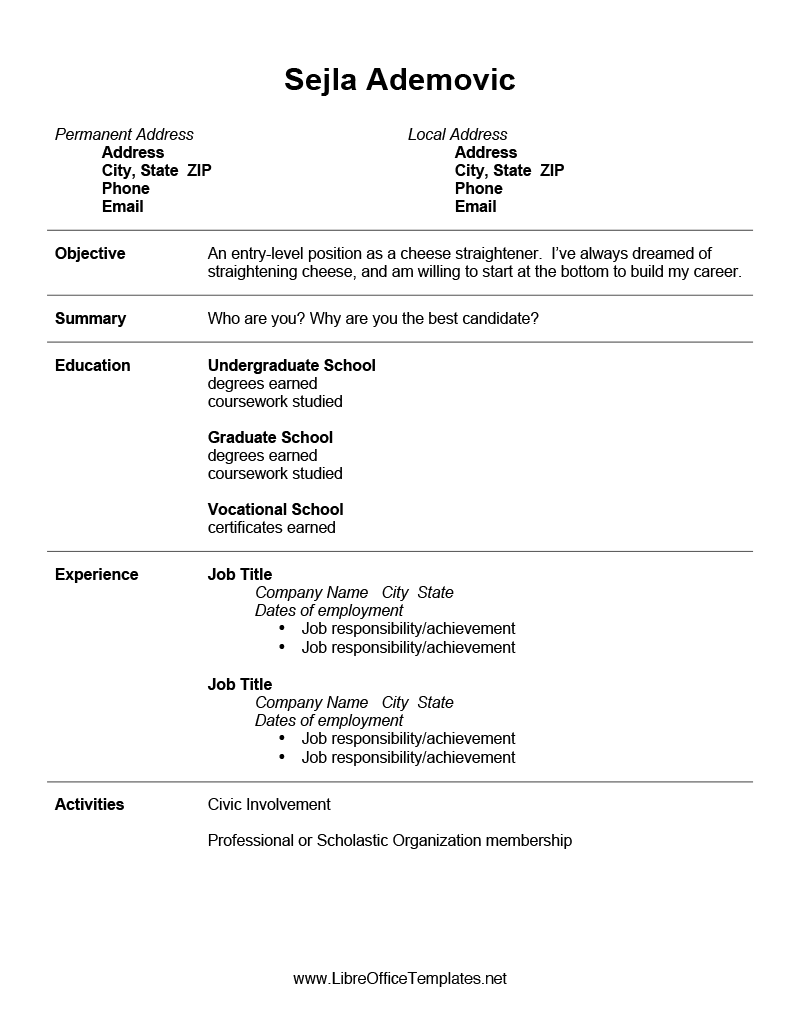 Why this template works
Tailored for students and new graduates, the Entry Level Position template divides up your experience and educational background neatly into boxes.
While this resume template works well for detailing your relevant coursework and extracurricular activities, we don't recommend it for applicants with at least a year of work experience. Once you've entered the workforce, hiring managers are much more interested in your work experience than coursework.
7. Professional CV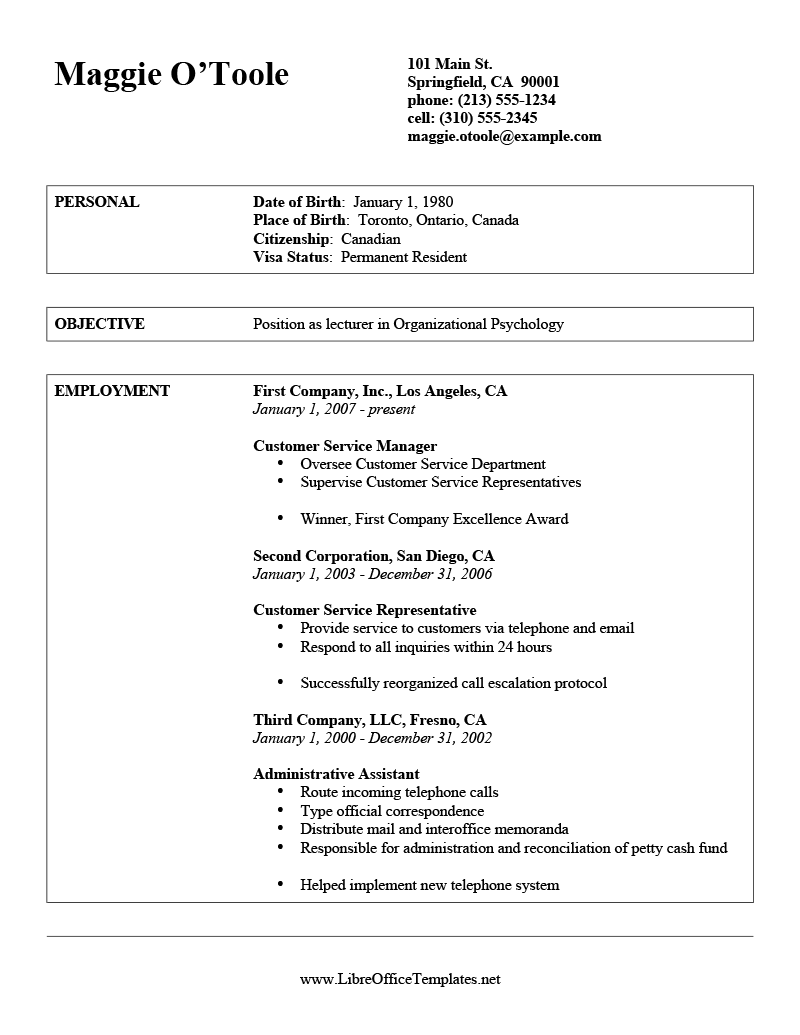 Why this template works
If you need to make a CV or have over 10 years of relevant work experience you want to include on a 2-page resume, the Professional CV template is perfect for you.
This easy-to-format CV template is simple and well-organized with rectangles to divide sections.
8. Unique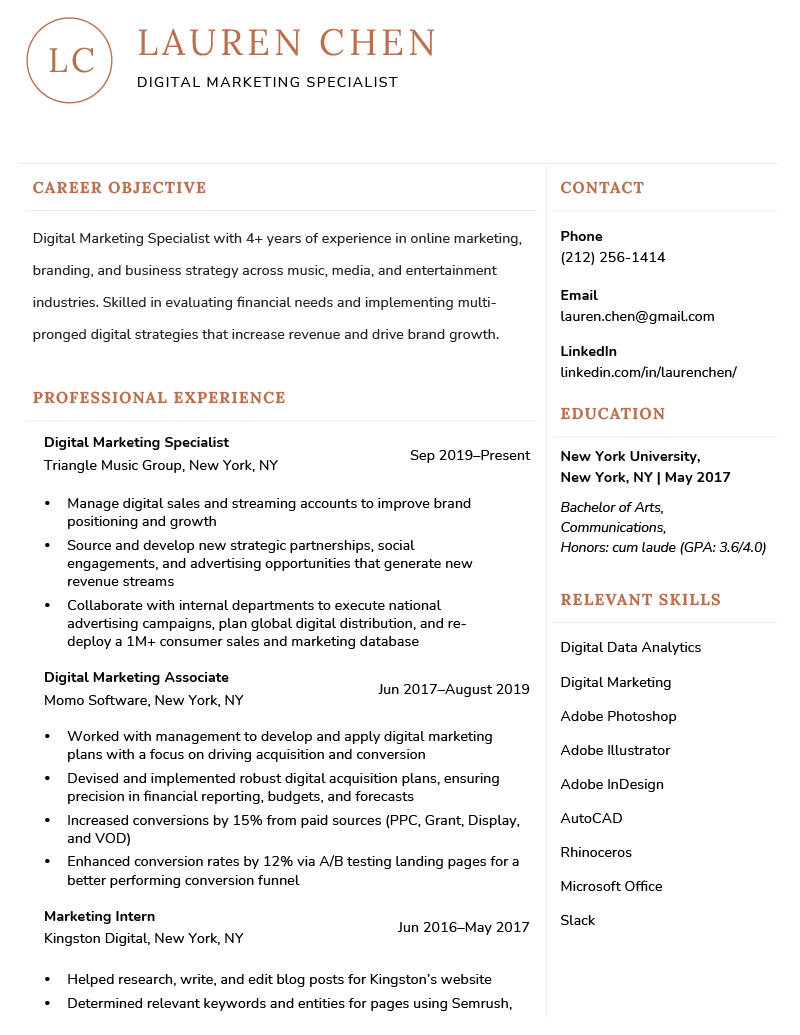 Why this template works
With modern fonts and a circular display for your initials in the header, the Unique resume template ensures you stand out even if you prefer a minimal design.
Unlike most two-column template designs, the Unique template uses very simple borders, which makes it easy to edit in LibreOffice.
9. Elegant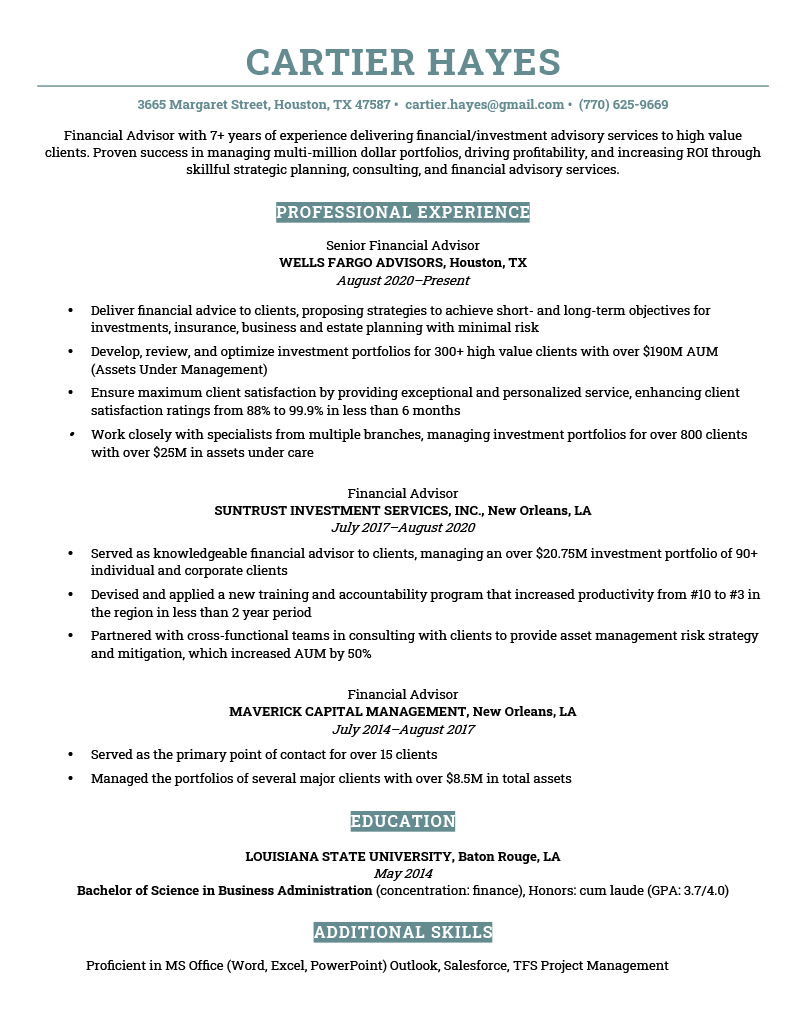 Why this template works
The Elegant resume template uses both colored text and colored highlights to add some visual interest to your resume.
If you like the look of center-aligned headers and more white space on a resume, the Elegant template is for you.
10. Simple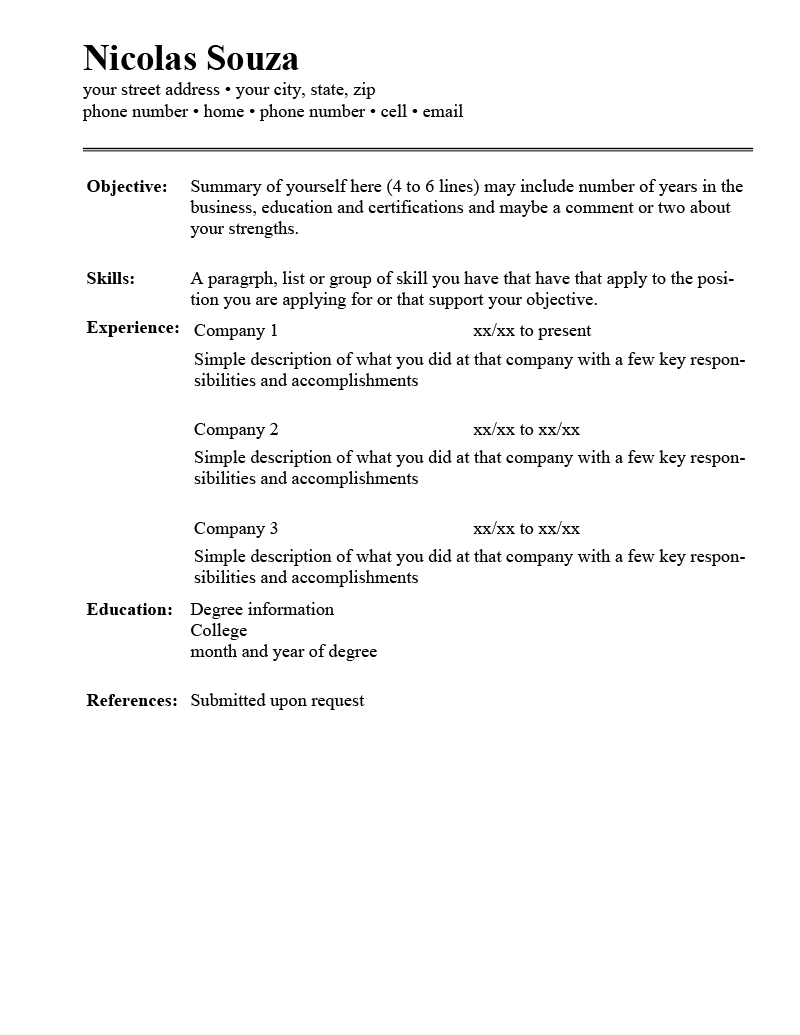 Why this template works
With a basic design and a tasteful double line to separate the resume header from the body, the Simple template is perfect for less-experienced job seekers who want their skills section to appear higher up on the page.
How to make a resume using LibreOffice
Creating your own resume in LibreOffice is straightforward, but it can take some time to get your formatting neat and even, so it's easier to start with a template.
While the templates on this page are all downloadable in OpenDocument Text (.odt) for convenience, you can also start with other file types such as a Word document (.docx) template and open the file in LibreOffice.
After you've downloaded your resume template, simply edit the file in LibreOffice Writer to customize it to your background and experience. If this is your first time making a resume or you have limited experience, it's worth checking out some online guides to help you figure out what you should put on your resume.
Once you've finished customizing your resume, be sure to save your resume as a PDF unless the employer specifically requests another format. This will ensure that your resume looks the way it's intended to when it reaches the hiring manager.