While most job seekers are aware of the importance of listing hard skills on their resumes, many forget to provide employers with evidence of their conceptual skills.
These skills are especially relevant if you're trying to land a management role and need to show hiring managers that you're a competent leader, but professionals of all levels can benefit from sharpening their conceptual skills.
Below, you'll find all the information you need to know about conceptual skills and how to add them to your skill set.
What are conceptual skills?
Conceptual skills are abilities that allow you to generate and engage with complex ideas and concepts.
They fall into the category of soft skills, meaning they're abilities tied to your personality that affect how you approach and perform your duties at work.
By developing your conceptual skills, you'll become better at understanding and making connections between complex ideas. While this might sound abstract, it has multiple uses in the workplace.
An employee with strong conceptual skills can contribute to the growth of an organization by coming up with creative solutions, streamlining processes, and developing innovative new products, for example.
What are conceptual skills in management?
If you're ready to take the next step in your career and are applying for management positions, highlight your conceptual skills when you put together your application.
Here are a few examples of conceptual skills that are particularly relevant in management:
Business analysis
Prioritization
Team building
Logical thinking
Including these skills on your resume will show employers that you have what it takes to succeed in a senior role.
10 examples of conceptual skills
To help you write a convincing resume that showcases your intellectual abilities, here are ten examples of conceptual skills to include:
1. Problem solving
Problem solving skills are highly sought after by employers. Employees who are effective problem solvers can visualize multiple solutions to a single problem, making them well-equipped to make sound decisions about how to move forward to resolve the issue.
Provide examples of how you've used your problem solving skills in the workplace in previous positions when you write your resume to give potential employers an idea of what you can bring to the team.
2. Abstract thinking
It's not just academics and artists that can benefit from developing their abstract thinking skills.
At work, abstract thinkers are able to take previously existing concepts or ideas and apply them in new contexts. This makes it a great skill to have for entrepreneurs, programmers, lawyers, and many other types of professionals.
For example, here's a resume bullet point that demonstrates a therapist's ability to apply their knowledge of color theory – a skill normally associated with creative fields like art and photography – to help their clients feel more comfortable during therapy sessions:
Used my knowledge of color theory which I gained during an online course in graphic design to create a soothing environment to make clients feel more at ease in my office
This candidate used abstract thinking to analyze how graphic design principles could be applied in the context of therapy to benefit their clients.
3. Brainstorming
Brainstorming is a type of creative problem solving that takes place in a group setting. The purpose of the technique isn't just to organize thoughts, but to encourage out-of-the-box thinking that helps you and your colleagues come up with creative ideas in a short period of time.
If the role you're applying for requires you to work as part of a team, letting employers know that you're familiar with idea generation techniques like brainstorming can give you an edge over other applicants.
4. Imagination
Related to creativity and abstract thinking, imagination is a skill that allows you to visualize something in your mind which does not exist in real life. Imaginative employees are often better at generating ideas and making connections between concepts than their less imaginative counterparts.
If you're considering a career in product design or another creative role, you'll be using your imagination skills on a daily basis.
Mind mapping involves creating a diagram that visually outlines the relationships between information, concepts, or ideas. A mind map is created around a single concept, drawn as an image in the center of a blank page, to which associated concepts are added.
In the workplace, being able to create visual representations of your thoughts with the help of mind mapping can help you organize ideas, plan presentations, solve problems, and communicate your thoughts to others on your team.
Here's an example of a mind map to show you what this looks like in practice: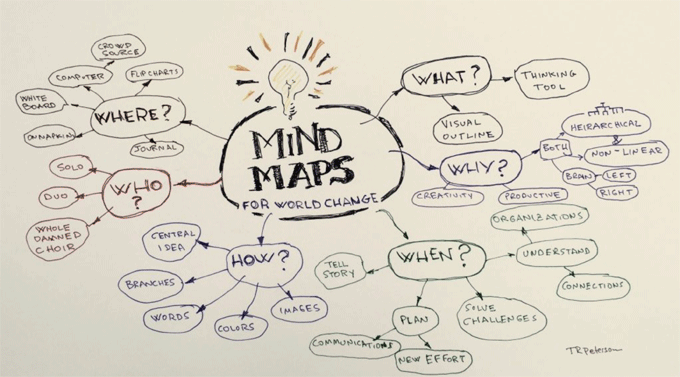 6. Creativity
Creativity is important in the workplace because it allows for new and innovative ideas to be brought forward.
A company that encourages creativity and hires employees who are able to consistently come up with new solutions is more likely to stay ahead of the competition and continue to grow.
7. Strategic planning
If you're applying for an upper-level position within a company, you should demonstrate strategic planning skills on your resume.
It will be your responsibility to ensure that everyone within the organization is working toward the same goal and continues to operate in line with its mission and vision, which you can achieve through strategic planning.
Strategic planning can also help to identify potential challenges and obstacles that may arise along the way, allowing for preparations to be made in advance. Ultimately, having strong strategic planning skills allow you to focus your efforts and resources in the most efficient way possible, increasing the chances of achieving your desired outcome.
8. Analytical thinking
Whether you're applying for an entry-level or more senior position, showing employers that you possess analytical skills can improve your chances of getting invited to an interview.
Being able to analyze information and think critically is necessary to succeed in a wide range of roles, from accounting to marketing.
9. Innovation
Providing specific examples of times when you've come up with innovative ideas or solutions at work when you write your resume shows employers that you'd be a valuable addition to the team.
Employers value innovation because it allows companies to stay competitive and offer new and improved products and services. If you can prove that you have the ability to innovate, it will make your resume stand out among the rest.
10. Decision making
When faced with a situation where you must make a decision, you need to be able to visualize the potential outcomes of each option and decide on the best way to proceed, often based on a range of factors.
Sound decision making allows you to effectively manage time and resources, as well as prioritize tasks and avoid costly mistakes.
How to develop your conceptual skills
Unlike hard skills like photography and computer skills, which can be taught in a classroom setting, conceptual skills cannot be acquired only through training or by reading about them.
So how can you improve your conceptual skills?
Here are a few steps to take if you want to add conceptual skills to your resume:
1. Attend a seminar
Exposing yourself to unfamiliar ideas is an effective way of honing your conceptual skills. Grow your skill set by attending seminars on topics related to your job, your hobbies, or topics you're curious about but never got the chance to explore.
Check out your local university's website to see if they have any seminars open to the public coming up.
2. Enroll in a course
By enrolling in a course, you have the advantage of receiving input from multiple sources, because you'll be interacting with both your instructor and others taking the same course.
This means you're likely to meet people with different points of view. By having your ideas challenged and having to analyze different perspectives, you'll quickly develop your conceptual skills.
If you're looking for free resources, check out edX. Created by Harvard and MIT, the platform provides courses from more than 150 member universities on a wide variety of subjects.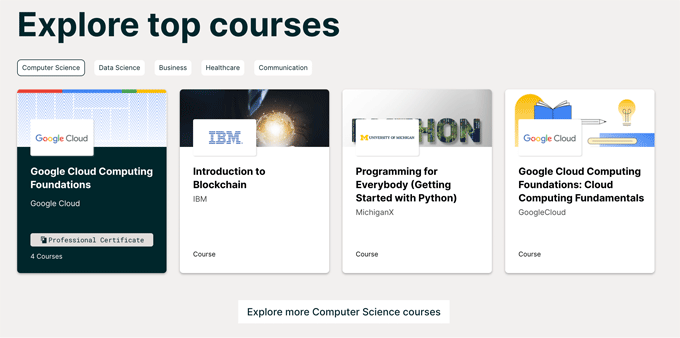 3. Join a bookclub
If you enjoy reading and want to increase your competitiveness on the job market, consider joining a book club.
Depending on the books you choose, you might discuss complex philosophical, religious, or political concepts, providing the chance to engage critically with new ideas and boost your conceptual skills.
4. Accept a new challenge
By taking on challenges instead of shying away from them, whether it be at work or in your personal life, you're more likely to encounter new types of problems that require creative solutions.
Going out of your comfort zone will give you the opportunity to practice different conceptual skills and strengthen your resume at the same time.