Our free-to-use resume builder can make you a resume in as little as 5 minutes. Just pick the template you want, and our software will format everything for you.
Active listening – being part of a team means listening to others. Active listening allows you to fully understand what your peers are saying, which will make them feel respected and help form a clear idea of the team's vision as a whole.
Verbal communication – the ability to speak clearly with your peers will help you to build connections with them as well as communicate your ideas effectively.
Digital communication – with so much collaboration taking place online, it's more important than ever to communicate constructively over digital platforms, whether it's email, Slack, or Twitter.
Responsiveness – responding to colleagues in a timely fashion is not only respectful, but demonstrates that you're a good team player by ensuring others can proceed with their work.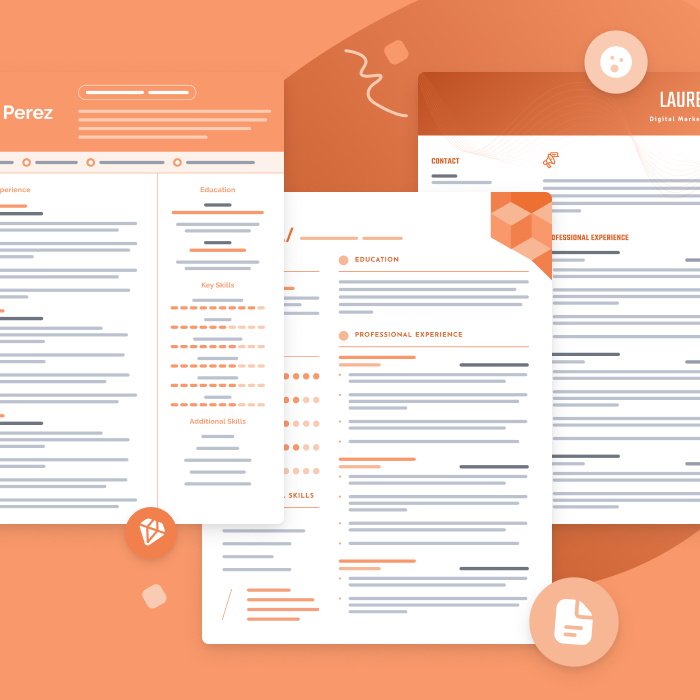 One of the best ways to make your resume is by filling out one of our free resume templates. All our templates are designed by experts and free to download for Microsoft Word or Google Docs.
Delegation – entrusting team members with tasks that match their individual skill level and work pace helps a team to operate effectively.
Problem solving – the ability to take responsibility and initiative to solve problems is a key leadership skill.
Conflict resolution – leading others means managing a group dynamic. You should be equipped to mediate and diffuse an issue when it arises.