Using hard numbers when you make your resume is important because doing so shows employers how much work you can manage and what types of results you can produce. If you don't quantify your resume, you'll seem like a generic, ineffective applicant:
Worked at the front desk, answering phones, replying to emails, and checking guests in and out of their room
Effective (Numbers Added)
Managed the front desk, checking 45+ guests in and out of their rooms and confirming 20+ new reservations via phone and email each shift
Here's how to quantify your resume:
Go through your work history and note any achievement or task that can be expressed with numbers (for instance, if you managed a cash register, state how many customers you helped each shift)
Add the hard numbers that make you look best throughout your resume sections
Use numerals instead of spelled-out numbers (e.g., 4 not "four") to make the accomplishments on your resume stand out
Change or rearrange the numbers you list based on the job you're targeting (for example, if the job ad emphasizes management skills, prioritize management-related hard numbers)
Our free-to-use resume builder can make you a resume in as little as 5 minutes. Just pick the template you want, and our software will format everything for you.
Quantifiable Achievement Examples
Here are examples of quantifiable achievements that you can put on your resume to make your application appealing to employers:
Achievements related to money
If you managed money, increased profits, or cut costs, here are examples of how to highlight that information when you write your resume:
Processed an average of $5,000 in cash and credit transactions per shift
Exceeded individual sales targets by 20% in 2022 Q4, resulting in $3 million in net profit
Saved the company $40,000 per year by negotiating new vendor contracts
Time-Related Achievements
Employers value employees who can complete work on time and find ways to increase efficiency. These are examples of how to showcase your time management skills with hard numbers on your resume:
Supervised 5 major projects per month, completing 95% of them at least 1 week ahead of schedule
Identified and eliminated unnecessary meetings, saving 5 labor hours per week and increasing productivity by 10% annually
Outsourced various aspects of the product testing phase to freelancers, reducing the time to release by 15%
Workload Achievements
Here are four example resume bullet points that show you how to quantify your productivity on your resume:
Write 13+ SEO-optimized blog posts per month, accumulating 800,000+ organic impressions per quarter
Cut and style hair for 25+ regular-appointment and walk-in clients per month
Work on my feet for full 8-hour shifts, unloading an average of 2 semi-truck trailers daily
Management Achievements
If you have management experience, listing the size of teams and projects you managed gives hiring managers a clear picture of how much responsibility you can take on if they hire you:
Led a team of 3 customer service associates to achieve a store-best 97% guest satisfaction rating
Managed an election canvassing campaign covering 271.8 square miles with 24,567 registered voters
Serve as head waiter on a staff of 14 waiters and bussers
Check out this TikTok video that summarizes the above examples along with tips on how to quantify your achievements:
Examples of Numbers in Each Resume Section
Here are examples of how to quantify every section of your resume, including your: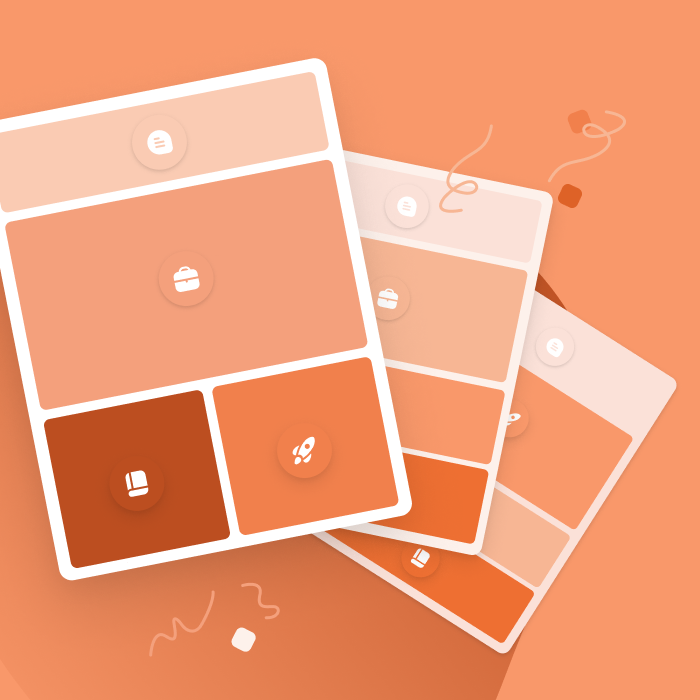 Learn how to pick a resume format that highlights your strengths and downplays your weaknesses by reading our HR-approved guide.
Resume Introduction
Your resume's introduction (also called a resume objective or resume summary) is where you quantify your years of experience and your most job-relevant achievements to get the hiring manager's attention. This is an example of a summary with eye-catching hard numbers from a customer service representative resume:
Extroverted call center representative with 4+ years' experience processing orders and finding ideal solutions to complex customer issues. Trusted by my manager to train 3–5 new hires each quarter and 6-time Rep of the Month Award winner. Looking to bring proven leadership ability to the Customer Service Supervisor position at AT&T.
Work Experience
The most important part of your resume to quantify is your professional experience section. This is where hiring managers look to see what you've accomplished in your previous roles.
In addition to using hard numbers, start your bullet points with unique action verbs to make your accomplishments stand out to hiring managers.
So add hard numbers wherever possible in your resume's work experience section, like so:
Process 20+ phone orders per day, generating an average of $300 in revenue per call
Manage department customer complaint email inbox with a company best 93% successful resolution rate
Upsell peripheral products and services, setting the company record for most add-ons sold in a single month (51, totaling $3,500)
Trained 20+ new employees in phone etiquette, and sales and conflict resolution techniques
Education
If you're an experienced applicant, all you need to do to quantify your resume's education section is list your GPA (but only if it's 3.6 or higher) because employers will just glance at it to be sure you've met their minimum requirements.
But if you're writing a resume with no experience, your education section is the perfect place to quantify the skills you've learned in school or while participating in extracurricular activities.
This is an example of how to quantify your resume's education section:
Colorado Christian University
Associate of Science in Sales & Marketing
GPA: 3.8/4.0

Relevant Coursework & Extracurricular Activities

Created an online store as part of a group project that generated $5,000 in T-shirt sales for a local charity
Served as treasurer for the university Marketing Club, managing a $3,200 budget
Additional Skills
Instead of just listing your skills on your resume, quantify your level of expertise. The below example does so with skills bubbles and test results:

Sample Resume with Metrics
This resume example is quantified from top to bottom: