Our free-to-use resume builder can make you a resume in as little as 5 minutes. Just pick the template you want, and our software will format everything for you.
Courteous server with Food Handling and Safety Certification and 7+ years of experience of food preparation and service in 150+ seat restaurants. Generated additional daily wine sales of $150. Looking to leverage my strong customer service and sales skills to increase sales at [Company].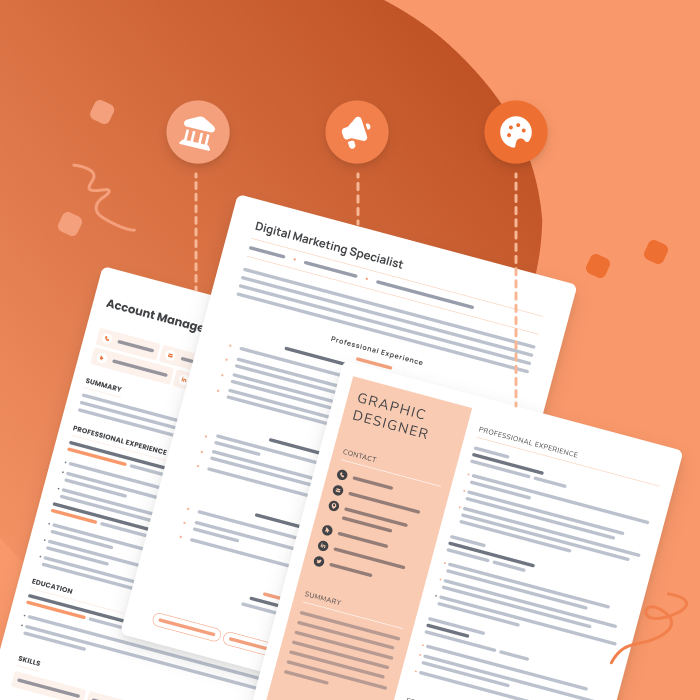 Not sure what your resume should look like? The best way to learn is by taking inspiration from resume examples written by other candidates in your industry.
Customer Service Representative
Acme Inc., Hilo, HI  /  July 2016—April 2020
Provided basic technical support for clients on a wide range of company products, resolving issues at a 90% rate
Received an average 85% customer satisfaction rating to date, 15% higher than company average
Handle 90+ calls daily, with duties including signing up new customers, retrieving customer data, presenting relevant product information, and canceling services
Suggested a new tactic to persuade canceling customers to stay with the company, resulting in a 5% decrease in cancellations
Administrative Assistant
Green & Lopez Ltd., Broken Arrow, OK  /  September 2010–July 2014
Spearheaded new 10-minute stand-up meetings initiative that increased productivity and reduced wasted time
Organized transportation to 47 conferences, seminars, and conventions per quarter
Liaised between CEO and subordinates/clients to ensure optimal use of her time