Imagine this: you've just applied for a job. You know you have all the right skills and qualifications for the position, but in the end you still don't land the job.
What happened? The problem is, many of the candidates applying for the same position have the all the job-relevant skills you do. So how do you stand out? You need to showcase the personal strengths that set you apart from the rest.
We'll give you an extensive list of strengths you can include on your resume, and provide helpful resume tips that guide you through how to decide which ones are relevant to you. Let's get started.
Our free-to-use resume builder can make you a resume in as little as 5 minutes. Just pick the template you want, and our software will format everything for you.
What are resume strengths?
Resume strengths are the job-specific abilities, skills, and qualifications that make you a particularly compelling candidate for a position.
Your strengths are any areas where you particularly excel – for example, maybe you have excellent negotiation skills or are highly experienced with JavaScript.
However, not all strengths will be relevant to the position and should be listed on your resume. For example, if you're applying for a position as a bank teller, your JavaScript skills are probably best left off your resume.
The strengths you choose to include when you write a resume can be any of your hard skills or soft skills that bring value to the position. To figure out which ones to add, identify the needs of the company and consider your own unique strengths. Where the two overlap is where you'll find the best job-specific strengths to highlight on your resume.
Examples of professional strengths to list on a resume
Here's a list of key strengths for your resume:
Public speaking
Communication
Attention to detail
Ability to work well under pressure
Stress management
Active listening
Work ethics
Loyalty
Collaboration
Empathy
Curiosity
Good memory
Follow instructions
Organizational skills
Presentation skills
Adaptability
Time management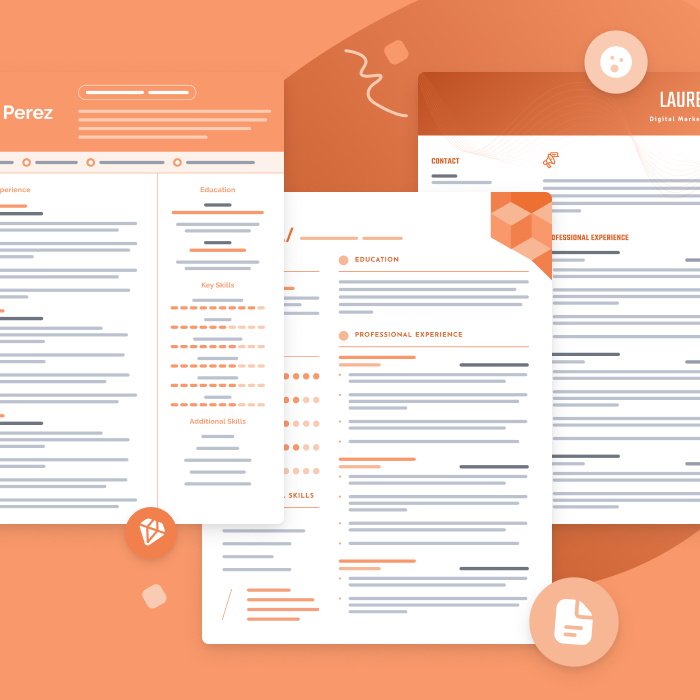 One of the best ways to make your resume is by filling out one of our free resume templates. All our templates are designed by experts and free to download for Microsoft Word or Google Docs.
How to include strengths on your resume
A great way to improve your resume is by adding your positive strengths throughout each part of your resume. Here's how:
1. Highlight them in your resume objective
Having an impressive resume introduction catches a hiring manager's interest. Use a resume objective to summarize your overall experience, strengths, and relevant skills. Your resume objective should highlight your core strengths in 3–5 sentences.
Here's an example of a resume objective that highlights a candidate's strong communication skills:
Highly motivated and results-driven individual seeking an entry-level marketing position to utilize my strong communication, analytical and creative skills to drive brand awareness and increase sales. Recently graduated with a Bachelor's degree in Marketing, and have gained hands-on experience through internships in market research and social media management, with proven ability to effectively communicate and collaborate with cross-functional teams.
To show hiring managers that you're the right fit for the position, go through the job description carefully and tailor your resume objective to closely match each role you apply for. By showing your most relevant strengths you can position yourself as a more compelling candidate for the position.
2. Demonstrate them in your work experience
Your work experience is what shows off your industry know-how. For your more technical strengths, make sure to quantify your accomplishments to show employers exactly what you're capable of.
Results speak for themselves, and a thoughtful work experience section that showcases your professional accomplishments and strengths indicates to employers that you'll be an asset to their company.
For example, if you're applying for a programming job and want to highlight Java as a key strength on your resume, write your work experience section to focus on your experience using Java and the positive results you achieved. Use metrics like traffic volume and sales to prove your key strengths. Here's an example:
Software Developer
InnovTech Solutions (2019–Present)

Developed and implemented a Java-based inventory management system for the e-commerce platform, resulting in a 50% reduction in errors and improved efficiency
Utilized Java technologies such as Spring Framework, Hibernate, and JPA to build and maintain the e-commerce platform, which led to a 20% increase in sales and a 30% increase in website traffic
Led a team of developers in the successful launch of a mobile application using Java for the Android platform, increasing customer engagement by 25%
Developed and maintained RESTful web services using Spring Boot, which enabled smooth data flow between the website and backend systems
By using hard numbers to demonstrate your abilities, you show hiring managers where your strengths lie and the benefits they can expect if they hire you.
3. Showcase them along with your education
The education section of your resume can also be a great opportunity to highlight your key strengths, especially if you lack professional experience.
Here's an example of an education section for an entry-level candidate that uses academic accomplishments to highlight their key research strengths and target a career in sustainability:
Education

Bachelor of Science in Environmental Studies
Syracuse University (2016-2020)
GPA: 3.8/4.0

Conducted research on the impact of urbanization on local ecosystems, resulting in a published paper in the Journal of Environmental Studies
Received the "Outstanding Research Award" for the project on "Air Pollution Mitigation in Urban Areas"
Completed an internship with the National Park Service, gaining hands-on experience in environmental fieldwork and data analysis
Completed a thesis on "Sustainability in Building Design"
Member of the Environmental Club, actively participated in organizing events and campaigns to raise environmental awareness on campus
Including academic achievements such as your GPA, scholarships, and awards shows hiring managers your commitment to excellence in your field of study. Using relevant coursework and class projects in your education section can also help demonstrate your strengths as a candidate.
4. List them in your skills sections
Use your skills section to target the job ad and highlight your relevant skills and personal strengths.
Your skills section provides an opportunity to get specific about some of your technical skills. If you want hiring managers to look at your resume and take away the fact that your core strength is digital marketing, you can use your skills section to highlight the specific skills that make you a great digital marketer.
Here's an example:
Skills

Google Analytics, Adwords, GSC
SEMrush, Ahrefs
Hootsuite, MailChimp
PPC
Social Media Marketing
Email Marketing
HTML/CSS
Strong communication skills
Cross-functional team leadership
Analytical skills
By making your skills section precise and targeted to the role you want, you show employers that you're a good match and have the ability to step into the position successfully.
Strengths-focused resume example
Create your own strengths-focused resume with inspiration from this SEO copywriter resume example.
Alina Roche
a.roche@email.com | Seattle, WA | (206) 889-9078 | linkedin.com/in/a-roche
Resume Objective
SEO copywriter with 4+ years of experience in sales copywriting, email marketing, and SEO copywriting, seeking a challenging role in a fast-paced digital agency. Skilled in optimizing content for Google search engine and driving traffic to boost sales, with a proven track record of increasing website traffic by 50%. Recently completed a certification in Advanced SEO from Google. My goal is to use my skills and experience to drive growth for a company through effective and creative digital marketing campaigns.
Professional Strengths
SEO Copywriting
Editing
MailChimp
WordPress
Java and CSS
Microsoft
Social Media Management
Teamwork
Time Management
Attention to Detail
Professional Experience
Senior SEO Copywriter
TechWave Innovations – Seattle, WA
August 2020 – Present
Use keyword analysis to schedule upcoming content to maximize online exposure to improve web rankings from page 5 to page 1 for 35 keywords
Create weekly promotional emails for customers to upgrade their membership plans to bring $10,000 in sales from existing customers each month
Maintain company format, style, and branding across the website with WordPress tools and CSS
Update previous SEO content annually to ensure a minimum organic growth of 150% in site visits every year
SEO Copywriter
FutureLogic Corp. – Seattle, WA
January 2019 – August 2020
Contributed to the development of over 1,000 promotional copies that resulted in a significant increase in website traffic and direct sales for the company
Collaborated with the CEO to develop and implement effective content strategies targeting the Asian market, resulting in a substantial increase in organic traffic, with a growth rate of 2000%
Optimized the landing page and content page of the website that led to a 300% jump in traffic within one month
Scheduled social media posts based on the trending algorithms, increasing organic followers from 200k to 700k within a year
Education
BA in Journalism and Mass Communication
Seattle University – Seattle, WA
May 2018
GPA: 3.9/4