To make the best impression on the hiring manager, use your resume to showcase your relevant experience and demonstrate that you have the skills needed to be a nurse. Let's take a look at how to build a high-quality nursing resume with the necessary skills, so you can position yourself as an ideal candidate.
5 Main Types of Nursing Resume Skills
Below are the five main types of nursing resume skills you'll need, regardless of your level or position.
1. Basic Nursing Skills
There are several basic nursing skills to list on a resume. Among the most important are the abilities to manage time effectively, and to remain professional in sensitive situations.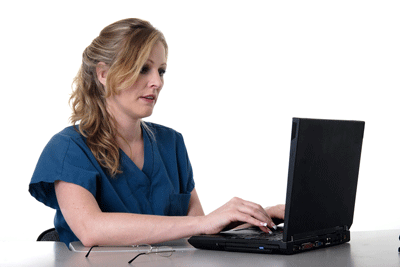 Time Management
In a hospital setting, time is precious — a few minutes can make all the difference to a patient's health and well-being. Time management skills are necessary for all types of medical staff, but particularly for nurses. Medications, drips, and evaluations are required at timely intervals, and employers are always on the lookout for punctual applicants.
Professionalism
Professionalism is an important quality in most fields, but it's among the most essential skills needed to be a nurse. When you work with new patients each day, you will find yourself in situations that are uncomfortable or unfamiliar. In all instances, you must remain a professional and respect your patients and their loved ones.
2. Clinical Nursing Skills
While soft skills are critical to display on your resume, you'll also need to highlight clinical nursing skills and techniques that showcase your experience in a medical setting.
Clinical nursing skills include the ability to adhere to hygiene standards, properly make a hospital bed, take a patient's blood pressure, and give an injection.
Highlight these hard skills on your nursing resume to show your experience and capacity to fill the role.
3. Leadership Skills in Nursing
Nursing is a team-oriented profession, so your resume should emphasize your leadership skills by citing relevant experience. Specifically, employers want to see examples of your ability to lead a team.
On your resume, describe situations in which you displayed strong leadership skills as a nurse, be it in an educational or clinical setting. Be specific by including the number of people you led and your achievements as a leader.
4. Critical Thinking Skills in Nursing
Each day brings unique challenges for a nurse. To keep up with the continuous flow of patients, you must be able to think on your feet.
The ability to make logical, reason-based decisions is crucial for nurses. That's why critical thinking skills are important in the nursing profession.
On your resume, outline a situation in which your critical thinking skills helped you find a solution on the spot — and if possible share what you learned from the results.
5. Communication Skills in Nursing
As a nurse, you will interact with patients, doctors, and staff members from all backgrounds. You will be the link between health care providers and their patients, so communication is key.
Effective communication skills are important for nurses, as you will need to accurately convey crucial details to doctors and support staff while being prepared to discuss sensitive matters and translate technical medical language into plain English for patients and their families.
You should use your resume to specify the types of people you have experience communicating with, including superiors, peers, and patients.
Skills Needed To Be a Nurse by Level & Position
In addition to the fundamental nursing skills listed above, each nursing position requires a unique skill set that varies by experience level and specialty.
Role 1. Nursing Assistant Skills
As a nursing assistant, you will report to RNs who work closely with doctors to provide patient care. Your ability to follow directions and care for patients is a priority for employers, so emphasize your record as a committed employee.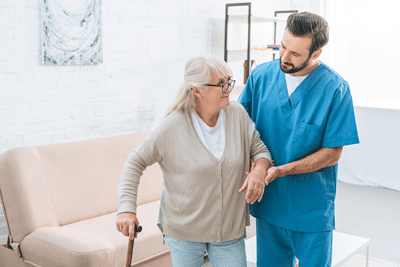 The following nursing assistant skills should also be displayed throughout your resume:
A thorough understanding of HIPAA and privacy policies
Ability to take and record vital signs
Experience in patient care, including feeding, bathing, and dressing
Role 2. Registered Nurse Skills
As an RN, you are expected to be a communications hub between doctors, patients, families, and CNAs. It is a supervisory role, so you must display leadership experience.
A strong resume will include these registered nurse skills:
Ability to oversee CNAs and organize many patient charts
Knowledge to perform and evaluate diagnostic tests
Ability to work directly with patients, families, and doctors
Experience dressing wounds, administering medication, and aiding doctors in medical procedures
Role 3. Nurse Practitioner Skills
While RNs need an associate's degree, a nurse practitioner (NP) must have a master's degree. Due to their higher education level, the responsibilities of an NP are greater. If you're an NP, you must be prepared to make decisions and work with patients independently.
NPs should also include these skills on their resumes:
Experience diagnosing illnesses and prescribing medications
Knowledge of preventive care strategies
Understanding of chronic diseases and how to manage them
Ability to work independently in a clinical setting
Role 4. ICU Nursing Skills
Working in the ICU can be taxing — it requires monitoring many patients at the same time. If you're aiming for a job in the ICU, organizational skills should be listed on your resume.
In addition, these ICU nursing skills should be included:
Experience working in a team-based environment
Ability to evaluate multiple patients and respond as needed
Ability to communicate crucial information to families
Technical skills required in the ICU, including tracheostomy care, insertion of central lines, administration of IVs, and assessing neurological activity
Role 5. ER Nurse Skills
The emergency room (ER) can be a hectic setting, so you need to show that you're prepared for the physical and emotional toll of being an ER nurse. Many of the skills listed above are also necessary for ER nurses.
Include these ER nurse skills on your resume:
Ability to stay calm and collected in fast-paced environments
Experience navigating sensitive situations (e.g., abuse and mental disorders) with care and compassion
Willingness to advocate on behalf of your patients
Ability to cope with difficult situations
Takeaways
When applying for a nursing position, it's important to present a good balance of soft and hard skills. Your commitment to basic nursing skills, like professionalism and critical thinking, is as necessary as technical knowledge.
Employers will be looking for candidates who show competency in a fast-paced setting, so be sure to round out your application with the essential nursing skills for your resume.
Read the job description closely and keep track of the keywords used so you can include them in your resume. Many employers use applicant tracking systems to scan resumes for specific terms as a preliminary measure, so don't be afraid to use them word-for-word.
If you're feeling more confident about using nursing resume skills and are curious about how to get the rest of your resume up to scratch, consider learning how to write a nursing resume objective. Then, head over to our easy-to-use resume builder and create your personalized nursing resume in mere minutes.